Persephone is Plant Heritage's online horticultural database developed for recording plants in collections.Persephone is an easy to use, yet powerful and flexible plant records system, designed to meet the needs of a diverse range of plant collections. It is available free for those holding National Plant Collections and more than 200 are currently recorded on the system, with nearly 50,000 accessions.
Using the Persephone database ensures information held is secure, consistent and regularly backed up.  Records are accessible anywhere you can access the internet. Collection Holders who use other horticultural databases are invited to provide key collection data (.csv output) for inclusion on Persephone to build a complete picture of all plants in our conservation schemes.
New version to be released soon - please get in touch for more information.
Record plants and pictures
As well as standard fields for plant name and accession data, you can customise the rest depending on your needs. Images, files and research can be kept in one place, and synonyms and nomenclature changes tracked.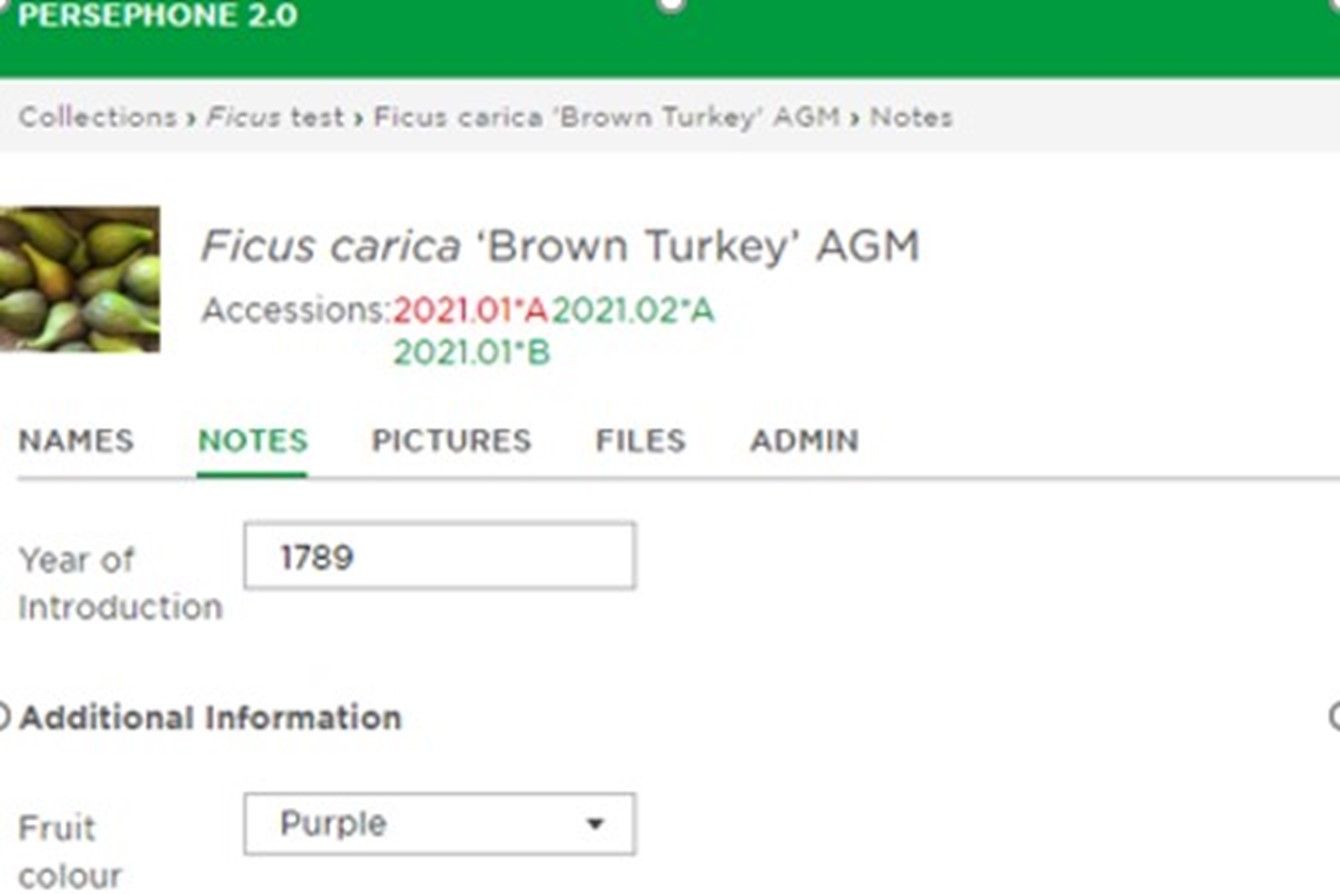 Map your collection
Record the location of your plants for accurate map of where your plants are and never worry about lost labels again. In the new version to be released soon, you can also map sources of wild collected material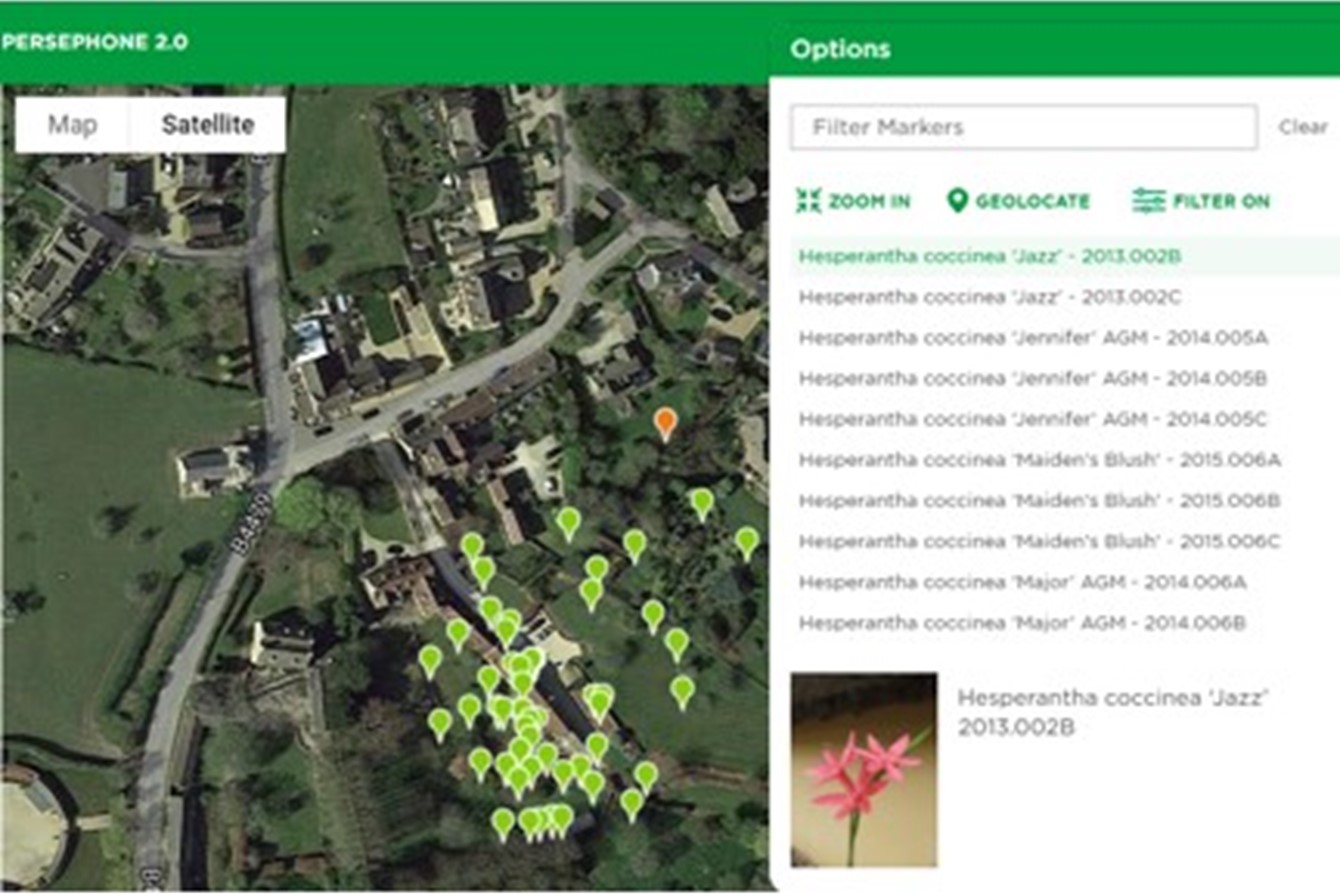 Reports and catalogues
Whether you want a quick printout to take round the garden, or produce an illustrated catalogue, Persephone allows quick and easy reports to be produced and downloaded.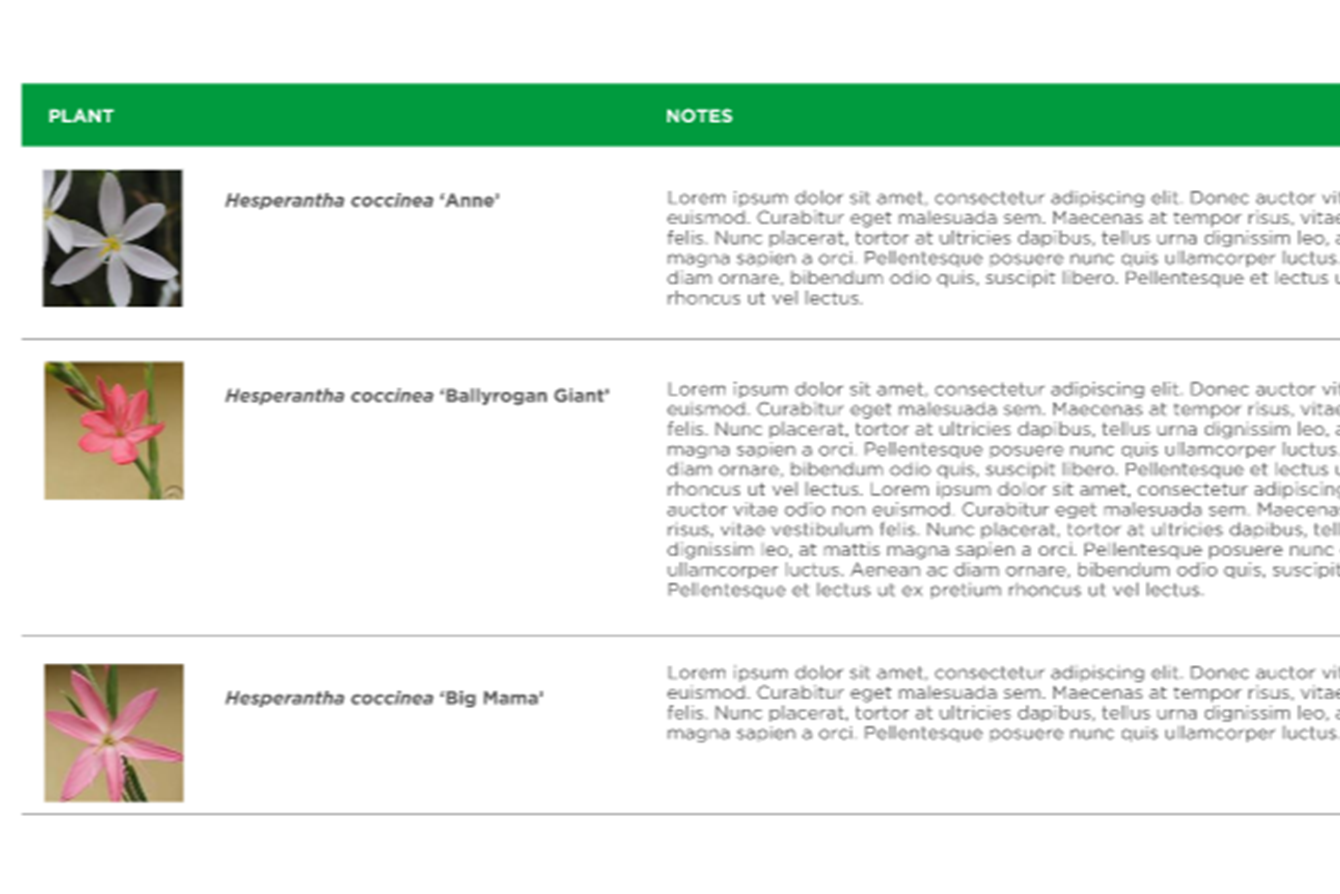 Persephone is easily accessible and from almost anywhere. This flexibility is really important for us working with multiple collections out in the field. It has made a major difference to me and my collections and has cut down on time, better spent on cultivating rare plants.
Barry Clarke, Botanist at the Sir Harold Hillier Gardens
Contact us to get started - our admin team can upload your existing records for you and provide full training in its use.