Every year this prestigious award is made to a National Collection holder who has demonstrated excellence in cultivated plant conservation and is presented at a ceremony held at RHS Hampton Court Garden Festival.
In 2021 Roger Hammond was recognised for his work on Epimedium. Roger has built one of the largest collections of Epimedium in the country from scratch and is one of the leading authorities on the genus.
Roger says: "I was first attracted to Epimedium in the 1970s when I was a horticulture student at Writtle College in Chelmsford, but my interest piqued when I saw several new species – including many of which I'd never seen before - at an RHS spring show. They were newly introduced species from China and looked so exotic, tropical, even! I bought one of each that hadn't already sold out, and from that moment on I was hooked."
"Winning the Brickell Award is a huge honour, especially as it acknowledges the hard work my wife Linda and I have put into our collection over the last 20 years, which means a lot. It's high time Epimedium receive the recognition they deserve for being beautiful and useful garden plants, and this is a great step towards that."
The Brickell Award was established to celebrate our 25th jubilee year in 2003, in recognition of 'excellence in cultivated plant conservation' undertaken by Collection Holders.
It is named after renowned plantsman, Chris Brickell, a founding member of Plant Heritage and currently a Vice President of the organisation.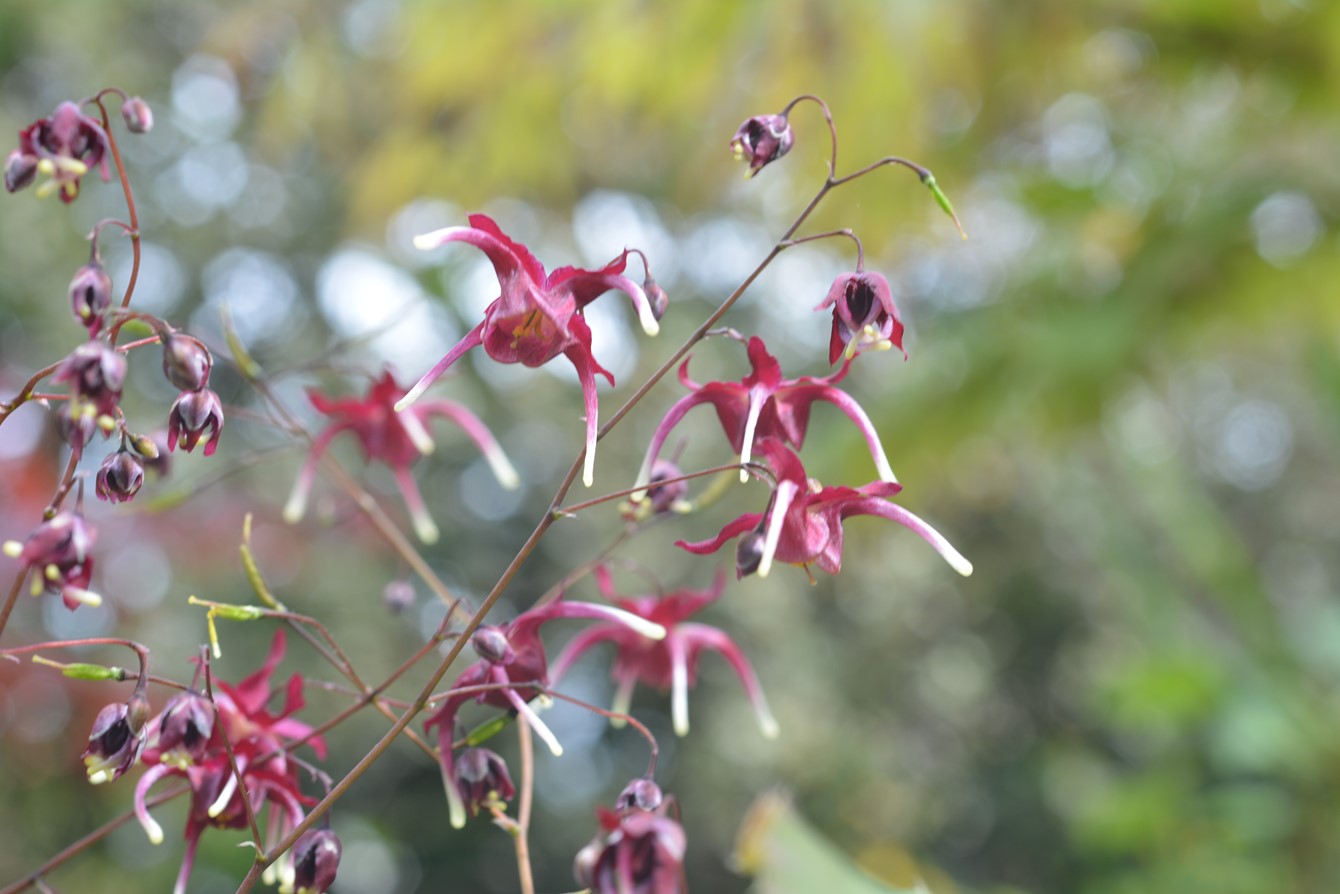 2021 - Roger Hammond for his work on Epimedium
2020 - Malcolm Pharoah for his work on Astilbe
2019 - Roger Parsons for his work on Lathyrus
2018 - Sarah Cook for her work on Benton Irises (Cedric Morris Introductions)
2017 - Dr Michael McIllmurray for his work on Maxillaria species
2016 - Margaret McKendrick for her work on Japanese Anemone and Judy Barker for her work on hardy chrysanthemums
2014 - Chris Lane for his work on Hamamelis
2012 - Dr Simon Charlesworth for his work on Lavandula
2011 - Margaret Easter for her work on Thymus
2010 - Brian Fearn for his work on Lithops
2008 - Dr Evelyn Stevens for her work on Meconopsis
2007 - Ray Stephenson for his work on Sedum
2006 - Beryl Bland for her work with the Ligulatae Group of Saxifraga
2005 - Sylvia Norton for her work on Lathyrus
2004 - Dr John Vanderplank for his work on Passiflora
2003 - Henry Noblett for his work on Astilbe and Dr Henry Oakeley for his work on the orchids Lycaste, Ida and Anguloa
No awards were made in 2015, 2013 and 2009.