Every year this prestigious award is made to a National Collection holder who has demonstrated excellence in cultivated plant conservation and is presented at a ceremony held at RHS Hampton Court Garden Festival.
In 2019 Roger Parsons was recognised for his work to gain scientific status for his National Collection of Lathyrus and his forthcoming monograph on Sweet Peas.
The Brickell Award was established to celebrate our 25th jubilee year in 2003, in recognition of 'excellence in cultivated plant conservation' undertaken by Collection Holders.
It is named after renowned plantsman, Chris Brickell, a founding member of Plant Heritage and currently a Vice President of the organisation.
To make a nomination for the next Brickell Award please read the latest criteria and email us before March 31st, 2020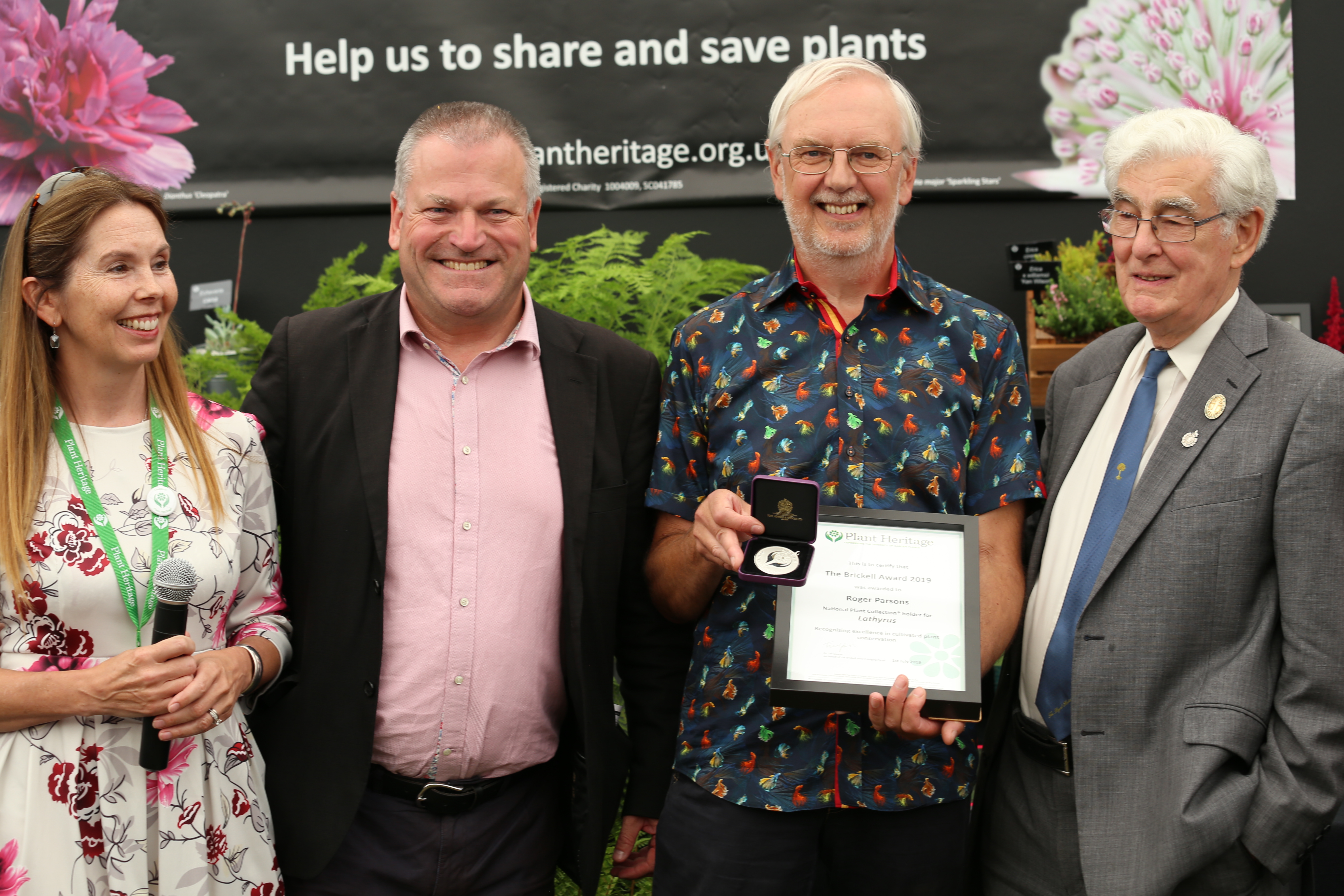 2008 - Dr Evelyn Stevens for her work on Meconopsis
2007 - Ray Stephenson for his work on Sedum
2006 - Beryl Bland for her work with the Ligulatae Group of Saxifraga
2005 - Sylvia Norton for her work on Lathyrus
2004 - Dr John Vanderplank for his work on Passiflora
2003 - Henry Noblett for his work on Astilbe and Dr Henry Oakeley for his work on the orchids Lycaste, Ida and Anguloa
No awards were made in 2015, 2013 and 2009.