There are many legal issues associated with plants and plant collections, which are relevant to both Collection Holders and the keen plantsperson.
This page covers: plant collection from the wild, CITES and the Nagoya Protocol, invasive species legislation, Plant Breeder's Rights, post Brexit rules on importing plants and seeds, Plant Passports for moving/selling plants within the UK.
Plant collection
For plants in National Collections, it is imperative that the plants are sourced legally and ethically and that evidence of this is retained.
Protected species - CITES
The Convention on International Trade in Endangered Species of Wild Fauna and Flora (CITES)  is an international agreement that came into force in 1975. The import, export and use for commercial gain of certain species requires a CITES permit. For plants, the list includes mainly orchid, cacti, succulents, medicinal plants and cycads. See the links below:
Guidance on CITES import & exports
List of species covered by CITES
As of January 1st 2021, the designated list of entry points for CITES species is changing. See the up to date advice here.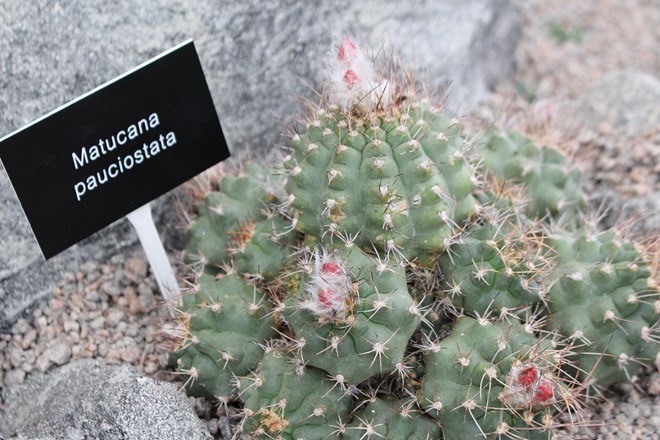 Access and Benefit Sharing (ABS) - the Nagoya Protocol
The Nagoya Protocol is an agreement that is part of the Conventional on Biological Diversity (CBD), which deals globally with the fair and equitable sharing of benefits arising from the utilisation of genetic resources. Since 12 October 2014, this legally binding international agreement covers wild collecting of plants and associated traditional knowledge from more than 130 signatory countries. 
It is your responsibility to ensure that you have undertaken the necessary steps to legally obtain and utilise plant material. You will need to obtain prior informed consent from the owner of those resources, on mutually agreed terms. For example, should a plant-hunting trip be organised to country X to collect seed of species Y, it will be necessary to find out what the legal requirements with regard to plant collecting and ABS are in that country.
If you are given plant material that has been collected under the Nagoya Protocol, you are also obliged to follow these conditions. This will be set out in a Material Transfer Agreement (MTA) between you and the donor. You should be able to demonstrate that you have done due diligence to determine that a plant has been collected legally. This is why it is important to keep track of sources, dates, collection numbers, MTAs and other associated research into provenance. 
The Nagoya Protocol - guidance for National Collection Holders (2019)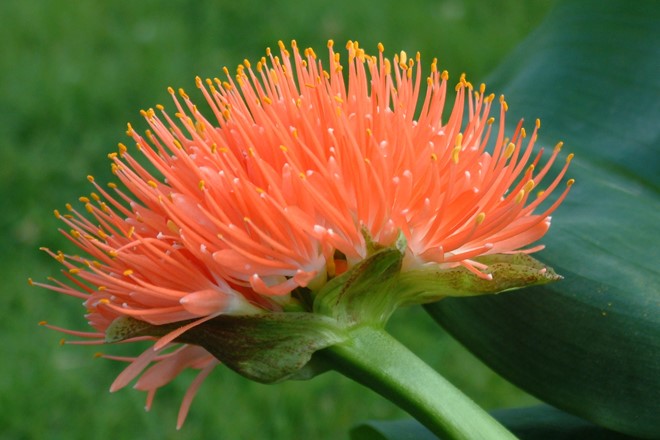 Plant collecting in the UK
In Britain, it is illegal to "uproot any wild plant without permission from the landowner or occupier". Harvesting other parts such as leaves, flowers or seed is allowed. However, this does not apply to land designated a SSSI or National Nature Reserve, where it is illegal to pick any part of a plant. In addition, local bylaws often apply to nature reserves or National Trust land which forbids plant collection.
There are also certain species for which wild collection is forbidden - largely orchids, ferns and other rare taxa. See the list here.
Invasive species
There are some species which are illegal to import, grow or sell in the UK because of the threat of them getting out into the wild and becoming invasive. Others are illegal to plant or cause to grow in the wild. Full guidance on the species covered (which include some well known garden plants) is provided by the RHS. 
Plant Breeders Rights
Plant Breeders' Rights or Plant Variety Rights (PBR - usually written as PBR) are granted to new cultivars in order to give the breeder exclusive control over the propagating material from that plant for a certain number of years. If you have cultivars with PBRs on them, you should be aware of restrictions on the propagation and sale of these plants. You also may want to apply for PBR on cultivars that you have bred. More information can be found on the relevant APHA page.  For more information on how PBRs are assessed, see the NIAB website. There is also useful information in this article from our Journal.
If you want to find out if a cultivar has a PBR attached to it, you can search on the Community Plant Variety Office (CVPO) website - it is free to register and use. 
Plant passports and cross border import/export
Post Brexit arrangements
DEFRA are providing updates regarding Brexit and its effects on plant movement between Great Britain, Northern Ireland and the EU. From January 1st 2021 there are new requirements for importing and exporting plants. There are different rules for Northern Ireland.
Importing plants and plant material.
Any plants, seeds or bulbs intended for planting, brought in to the UK will require a customs check. They will need a phytosanitary certificate, issued by the origin country – full guidance available here. Also some high risk genera are prohibited or require a prior risk assessment and pre-notification to the relevant authority, whether being imported from the EU or from the rest of the world - see the list of genera here.
If you are buying plants online from overseas, the seller needs to comply with the rules above. Plants and plant products (other than plants for planting) up to 2 kg in weight will be allowed in passenger luggage but this will also require a phytosanitary certificate from the origin country. Failure to declare will result in the goods being confiscated.
Guidance for the amateur can be hard to find, though the best explanation seen so far is on the RHS website. However, it is an ever changing situation at the moment, so for up to date advice, please contact APHA.
Plant Passports for movement within the UK
As of January 1st 2021, the UK plant passport has replaced the EU plant passport.
Any professional operator moving or selling plants, cuttings, bulbs and some seeds (list below) and plant products to another professional operator will require authorisation to issue plant passports from APHA. A list of the plants, seeds and plant products covered by the legislation is here. The plant passport will have to be applied to each of the lowest trade units such as an individual plant in a pot, or tray of plugs.
If you sell a plant retail (face to face sales) to the end user, you do not need to provide that end user with a plant passport. If you only sell retail, you do not need to register to issue plant passports but you do need to register to become a plant health professional operator (free of charge).
If you sell plants over the internet/mail order, or sell to another retailer, you need to issue plant passports with the lowest trade unit.
If you send plants through the mail but without any money changing hands (except to cover postage and packing) you do not require a plant passport.
More information, plus guidance on who is classed as an amateur, therefore not needing to issue plant passports on the DEFRA website.
Follow this link to register as a professional operator, or to become an authorised issuer of plant passports.
See below for more definitions of some of the terms mentioned above.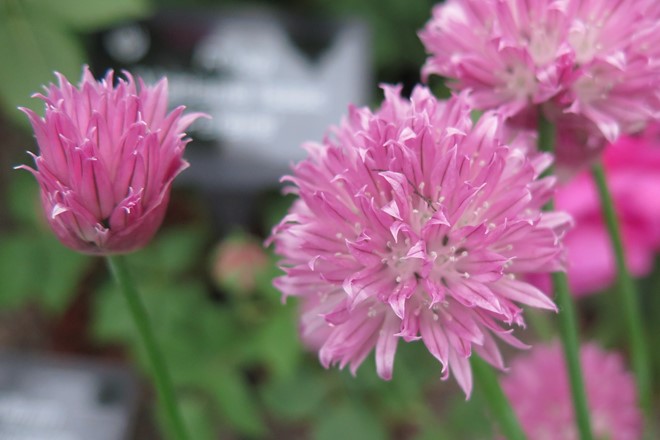 'plants' means living plants and the following living parts of plants:
(a) seeds, in the botanical sense, other than those not intended for planting;
(b) fruits, in the botanical sense;
(c) vegetables;
(d) tubers, corms, bulbs, rhizomes, roots, rootstocks, stolons;
(e) shoots, stems, runners;
(f) cut flowers;
(g) branches with or without foliage;
(h) cut trees retaining foliage;
(i) leaves, foliage;
(j) plant tissue cultures, including cell cultures, germplasm, meristems, chimaeric clones, micro-propagated material;
(k) live pollen and spores;
(l) buds, budwood, cuttings, scions, grafts;
'plant products' means unmanufactured material of plant origin and those manufactured products that, by their nature or that of their processing, may create a risk of the spread of quarantine pests.
'trade unit' means the smallest commercial or other useable unit applicable to the marketing stage concerned, which may be the subset or the whole of a lot;
'professional operator' means any person, governed by public or private law, involved professionally in, and legally responsible for, one or more of the following activities concerning plants, plant products and other objects:
(a) planting;
(b) breeding;
(c) production, including growing, multiplying and maintaining;
(d) introduction into, and movement within and out of, the Union territory;
(e) making available on the market;
(f) storage, collection, dispatching and processing;
From the guidance for amateurs/hobbyists You're likely to be a professional operator if:
• you regularly sell plants or plant products with a view to making a profit or earn
commission from selling plants or plant products for other people or;
• your plants and plant products are clearly advertised as for sale to professional
operators or;
• you grow or produce plants or plant products to sell regularly with a view to making a
profit or;
• you are paid for a service (e.g. landscaping) you provide relating to plants or plant
products.
You may be considered to sell regularly with a view to making a profit if you:
a. Have a website or social media account devoted to trading plants or plant products or;
b. Have a price list for the plants or plant products you sell or;
c. If you advertise plants for sale on a regular basis.
The following seeds require passports:
- Allium (Onion, chives, shallots, leeks etc.)
- Brassica napus (oilseed rape)
- Brassica rapa (Field mustard)
- Capsicum annuum (Peppers)
- Glycine max (Soybean)
- Helianthus annuus (Sunflower)
- Linum usitatissimum (Flax/linseed)
- Medicago sativa (Alfalfa)
- Oryza sativa (Rice)
- Phaseolus coccineus (Runner bean)
- Phaseolus vulgaris (French beans)
- Pisum sativum (Peas)
- Prunus avium (Wild flowering cherry)
- Prunus armeniaca (Armenian plum/Ansu apricot)
- Prunus cerasus (Sour Cherry)
- Prunus domestica (Common plum)
- Prunus dulcis (Almond)
- Prunus persica (Peach)
- Prunus salicina (Chinese/Japanese plum)
- Solanum lycopersicum (Tomato)
- Seeds of Solanum tuberosum (True seeds of potato)
- Sinapis alba (White mustard)
- Vicia faba (Broad bean)