Plant Heritage and the National Garden Scheme in new working partnership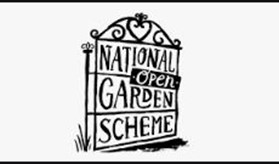 In 2020, we will be working together with the National Garden Scheme to create wider awareness of the National Plant Collections. From 2020 any members' garden with a collection that opens for the Garden Visitors Handbook in England and Wales can nominate Plant Heritage to receive 20% of the proceeds.
George Plumptre, Chief Executive of the National Garden Scheme confirmed the collaboration saying 'Plant Heritage is  wonderful charity, doing exactly what it's name suggests, preserving and championing our uniquely diverse heritage of plants at a time when some of them are threatened. Many National Plant Collections are features of lovely gardens and so we are delighted to be developing a partnership that will bring wider awareness of the collections and enable us to support Plant Heritage.'
Looking to the future the National Garden Scheme are keen to include gardens with 'plant interest' through the presence of a National Collection - provided the site is suitable for the public to visit. If you might be interested in helping with this and finding out more, please contact us.
Open days for the National Plant Collections can be found by searching the collections and in our events.