Newly accredited Tradescantia National Plant Collection gives genus a vital boost, securing the longevity of this much-loved houseplant
A collection boasting almost every named cultivar of Tradescantia – also known as 'silver inch' or 'spiderwort' - has been accredited as a National Plant Collection© by Plant Heritage, and is a vital resource in ensuring the longevity of this often-forgotten but unique looking houseplant.
Five other National Plant Collections have also been accredited this summer – from tiny snowdrops to towering oak trees – and an established collection of Dryopteris has been awarded Scientific Status.
Upon realising there was no reliable cultivar list or horticultural references to Tradescantia, Avery Rowe began collecting. He now maintains a living library – the very ethos of Plant Heritage's National Plant Collections – of 72 different cultivars at his home in West Wales, sells cuttings (complete with two labels showing full name and accession number) and shares information with other growers, conducts research and regularly publishes articles in a bid to increase knowledge and interest, and ensuring that Tradescantia remains in cultivation for many years to come.
Through his building up his collection, Avery is now a leading expert in the colourful houseplant, which has unusual, variegated leaves of green, purple and silver. Avery was appointed International Cultivar Registration Authority for the genus in 2022 and has published the initial cultivar checklist online, gaining a hugely detailed and important understanding of nomenclature in the genus.
Avery's collection is open to visitors, with an open day taking place Saturday 16th September. For more information, visit: www.plantheritage.org.uk or www.tradescantia.uk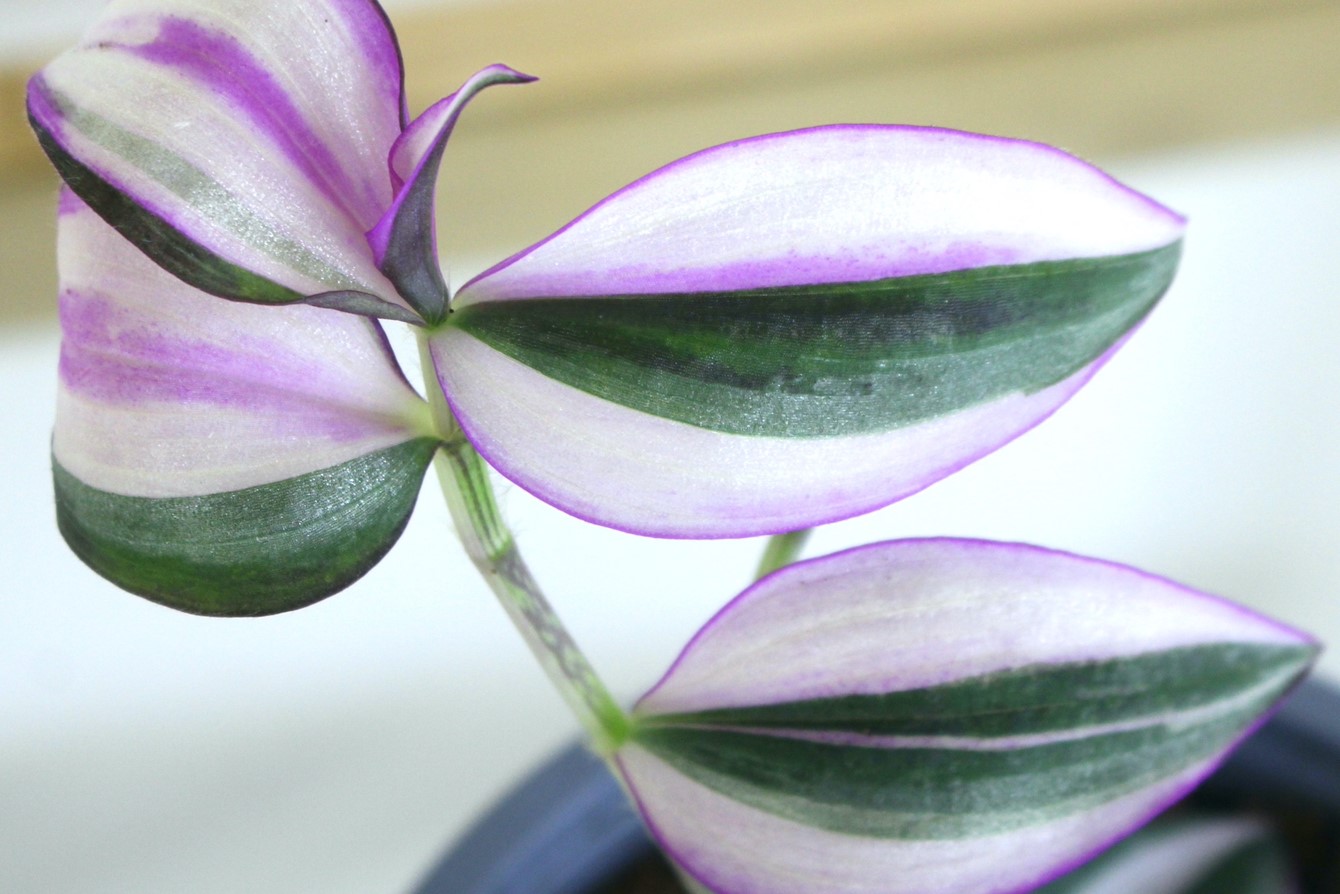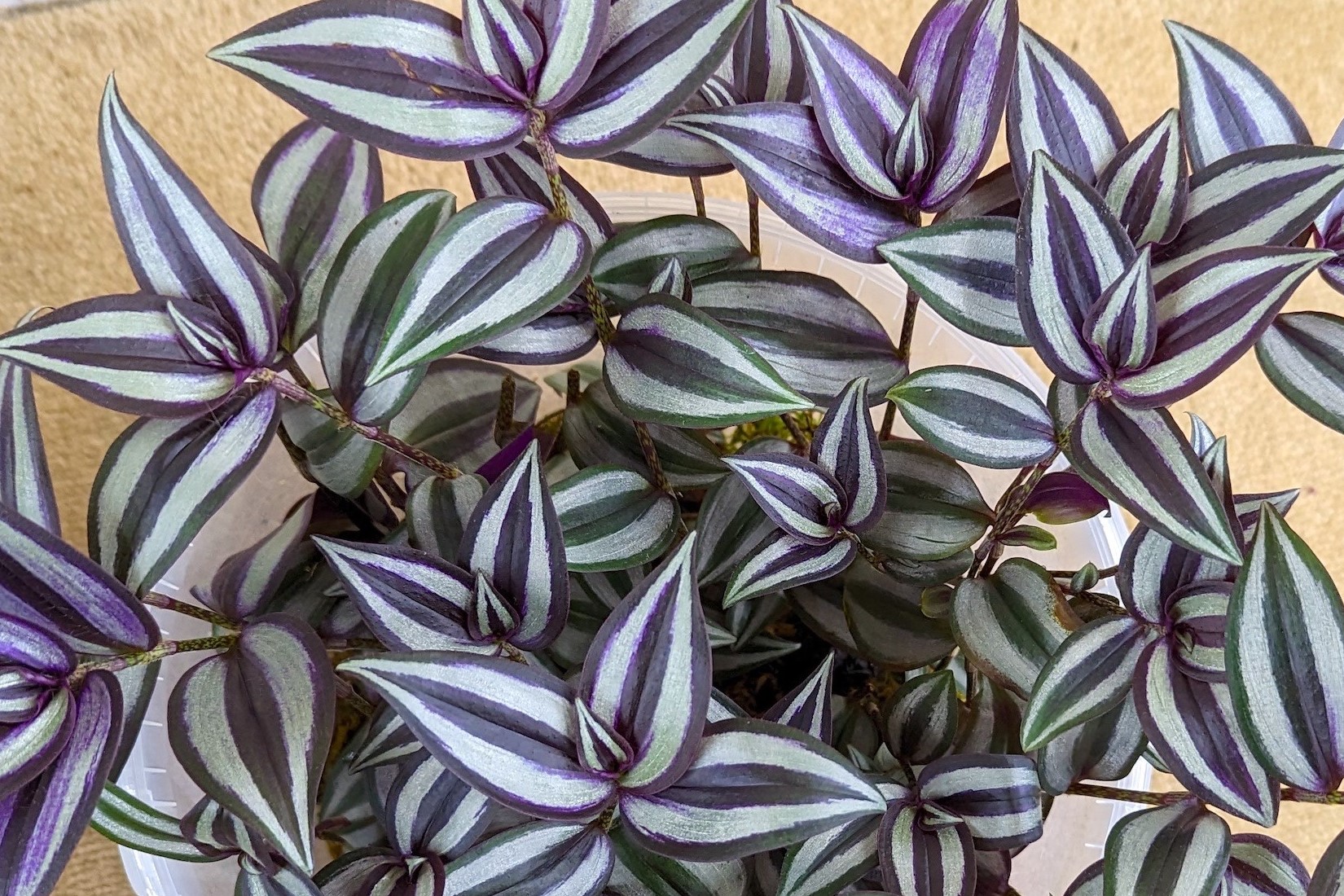 Gill Groombridge, Business Manager at Plant Heritage says: "Avery's collection is hugely important in ensuring that these pretty houseplants remain in our homes and greenhouses, and thanks to him we now have a reliable cultivar checklist and records of almost every Tradescantia species in UK cultivation. Without his passion, research and ongoing care for these plants, they could become lost from cultivation, which is exactly what Plant Heritage works to avoid. With his growing collection and even back-up collection, Avery is a fantastic example of someone making a big impact to plant conservation and we are thrilled to acknowledge his hard work in this way."
The five other collections that have been accredited this summer include: a dispersed collection of (a flowering plant in the nettle family) which is cared for by Collection Holders in Kent and Bedfordshire; Lord Heseltine's Galanthus collection which boasts 15 species and 900 taxa in Northamptonshire; a historic Malus domestica collection of Yorkshire cultivars at Helmsley Walled Garden in Yorkshire which proudly showcases fruit from trees planted in the 1990s; a fascinating Mandragora collection which was born whilst researching plants used in folk magic in the 1600s; and a which started in the 1980s at Silwood Park, Berkshire. Finally, Anthony Pigott's Dryopteris collection (accredited in 2018) has been awarded Scientific Status, joining an exclusive group of just 19 other National Plant Collections with this recognition.
National Plant Collections are at the heart of Plant Heritage's plant conservation work and are crucial for ensuring that no plant falls out of cultivation. Together these 'living libraries' contain an estimated 95,000 garden plants, and are found all over the UK, Ireland and the Channel Islands, from the far reaches of Scotland to the Cornish coast. Some are created and cared for by passionate individuals or specialist plant nurseries, while others are held by famous botanic gardens, such as Royal Botanic Gardens Kew. Many are available for members of the public to visit, and new collections are accredited every season. 
Latest news