The Missing Genera campaign asks people with a passion for plants to put together a National Plant Collection of their own and join the Plant Heritage community in growing, sharing and saving plants.
Desiderata plants
Can you help National Collection Holders find plants that they are looking for? See the list here.
Find out more
Every year we highlight much-loved plant groups that are currently not represented by a National Plant Collection. Thanks to campaigns in recent years we have seen new collections coming through for Eryngium, Alcea, Ginkgo, Achillea and Aeonium. 
Though we may choose some each year to highlight, there are actually hundreds of genera of garden plants grown in the UK that don't have collections. So whether you're curious about cacti or crazy for conifers, there will be a plant group to suit your passion.
The long list of genera without a collection can be downloaded from the link above. Be warned - it is very long. However, some selected genera are below.
Top 10 missing perennials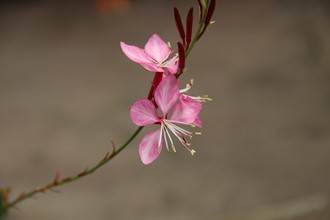 Gaura
Gaura are drought tolerant, deciduous perennials, that flower for a long period at the end of summer and into autumn. There are about 50 cultivars listed in the RHS Plant Finder, largely in shades of pinks and whites. Popular in prairie style planting. Recently reclassified as Oenothera (G)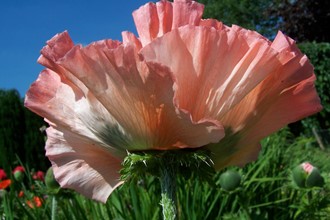 Papaver (oriental group)
Perennial oriental poppies are a stalwart of early summer. Originally a red flowered plant hailing from Turkey, since the 19th century, it has been bred to produce colours ranging from pastel shades to deep plums. There are currently about 70 cultivars listed for sale today.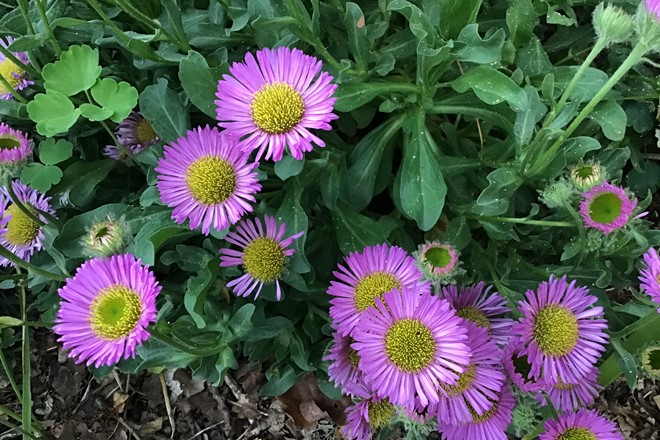 Erigeron
Related to daisies, these plants thrive in a sunny spot and flower over a long period. There are 20 species and 30 cultivars currently available.
Aconitum
Also known as monkshood or wolfs-bane, these beautiful border plants belie their poisonous nature. There are about 35 species and 45 cultivars currently available.
Lysimachia
From ground creepers to stately perennials, there are about 20 species and 20 cultivars currently available.
Thalictrum
Tall perennials with airy clusters of tiny flowers, there are over 30 species and about 50 cultivars currently available.
Phygelius
These are low growing evergreen shrubs, but often treated as perennials in the garden. The tubular flowers in pinks, reds and occasionally yellow last from mid summer into the autumn. There are 24 cultivars currently available.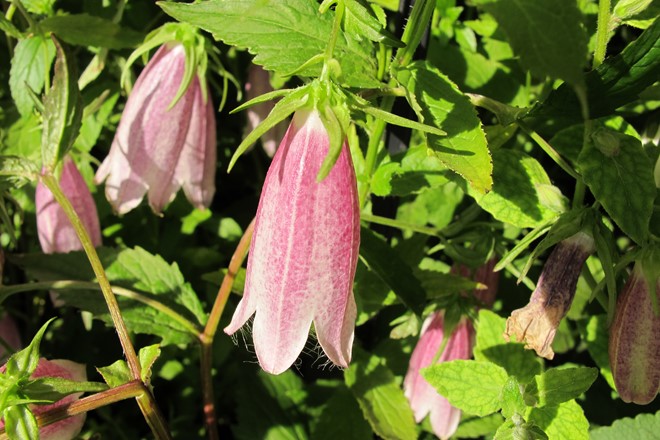 Campanula
Campanulas, or bellflowers, range from creeping alpine plants to tall border favourites. There are about 80 species and 232 cultivars currently available but any potential collection could choose to do just a subset of these, for example, just Campanula persicifolia cultivars.
Liatris
Nine species and 7 cultivars make up this pretty genus of low growing perennials, with spikes of white, lilac or magenta flowers.
Zantedeschia
There are about 70 cultivars available of these dramatic plants. The hardy outdoor types tend to have white flowers whilst the indoor ones come in a range of colours.
Top 10 missing shrubs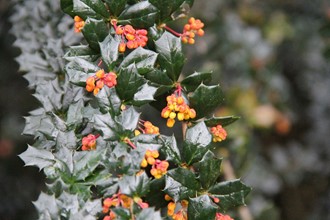 Berberis
Berberis come in deciduous or evergreen forms and are known for their colourful flowers and berries, as well as their thorns. The flowers are very attractive to pollinating insects and some have edible berries. The most familiar species is B. thunbergii, with almost 70 cultivars available, but there are also over 30 species grown in the UK.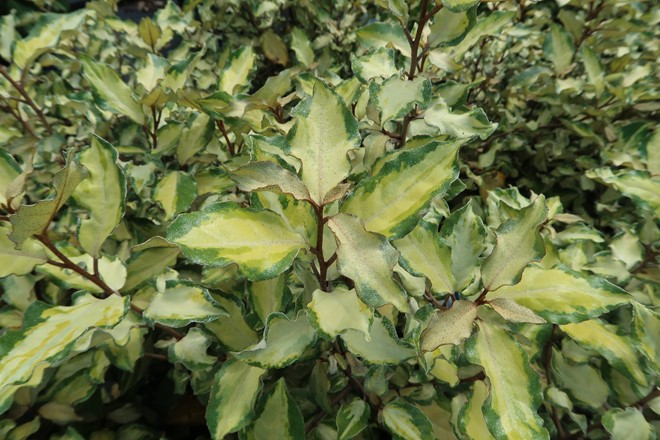 Elaeagnus
For delicious scent which fills the air on a still day, Elaeagnus is a winner. The various species flower either in spring and early summer or in the autumn. They are also known for foliage interest and some have edible berries too. There are 45 species and cultivars currently available.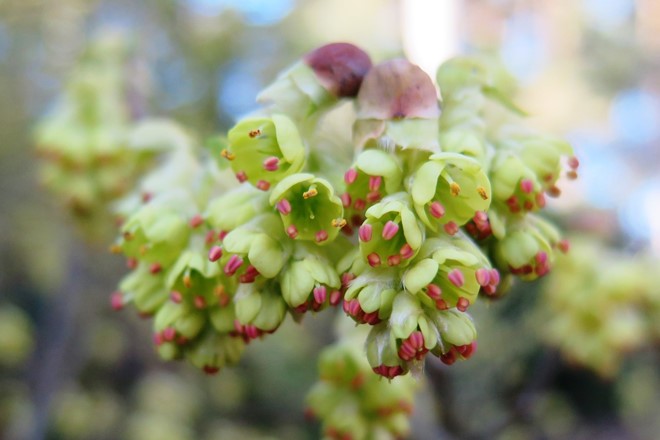 Corylopsis
Five species and five cultivars as well as a handful of other forms are currently available of this fragrant, winter flowering genus.
Pieris

Pieris are grown for both flowers and foliage interest. They need moist, acid conditions and there are 45 cultivars currently available.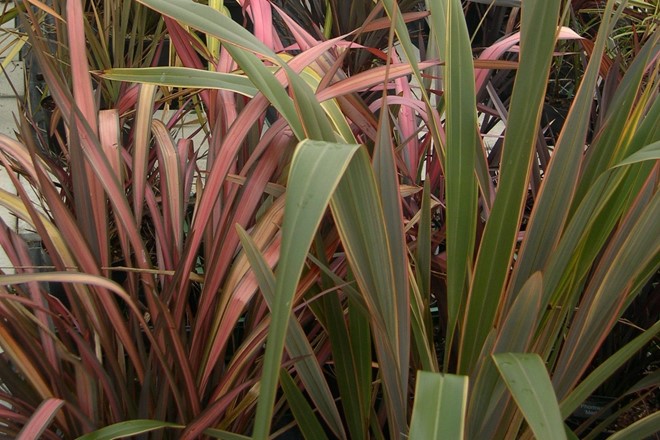 Phormium
There are about 60 cultivars available of this colourful, hardy plant group.
Spiraea

Deciduous shrub with beautiful arching branches of pink or white flowers. 20 species and 50 cultivars currently available.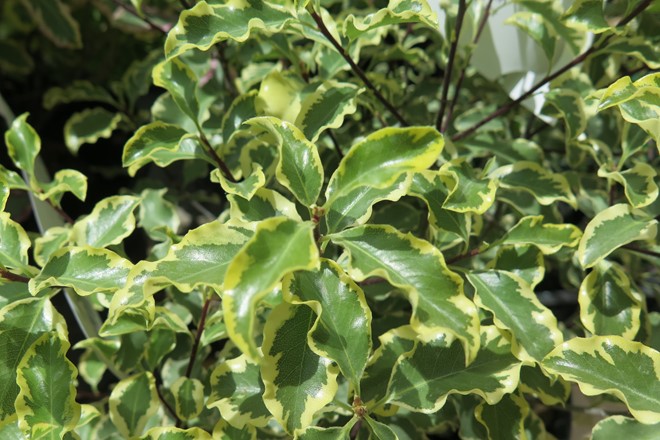 Pittosporum
Evergreen shrubs or trees with small, often fragrant, 5 petalled
flowers, hardy in mild areas. Over 20 species and 66 cultivars available.
Osmanthus
Evergreen shrub with attractive foliage. There are 17 cultivars and 10 species in cultivation in the UK.
Genista
Also known as broom, this spring/early summer flowering shrub has bright yellow flowers along the long, arching stems. In the UK there are currently 10 species and 8 cultivars available.
Nandina
This small shrub sports sprays of white flowers, red berries and attractive autumn colour. There are 17 cultivars currently available.
Top 5 missing trees
Prunus armeniaca (Apricot)
Apricots have been grown in the UK since Tudor times and the 'Moorpark' cultivar was referenced by Jane Austin in Mansfield Park. There are also many new cultivars being introduced with better cold tolerance or a dwarf habit. There are currently 30 cultivars available for sale in the UK.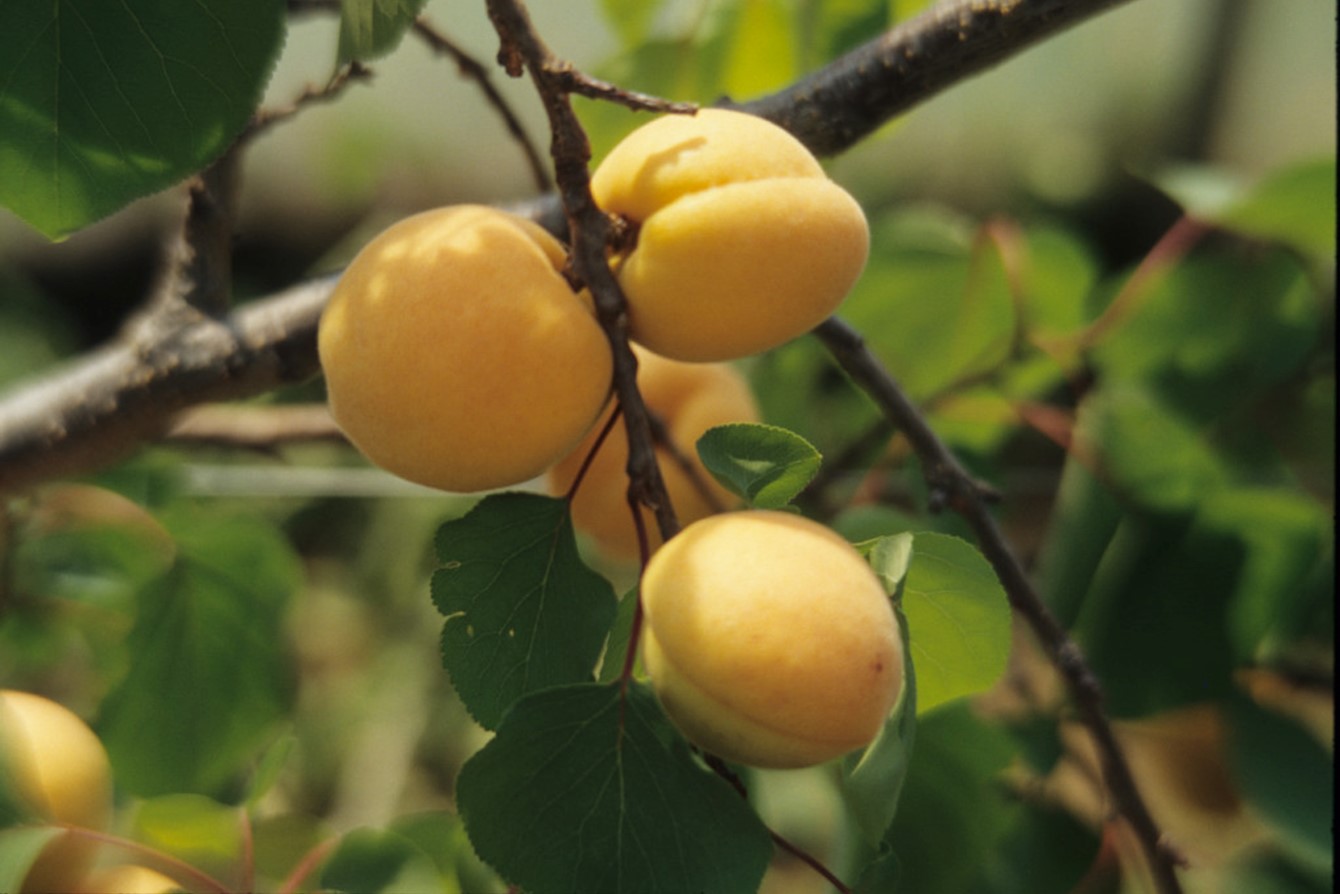 Sequoia and Sequoiadendron
There are a handful of each genus in cultivation in the UK. One for those with plenty of space.
Cedrus
Over 50 cultivars of cedars are spread over 4 species. It would be possible to choose just one species to focus on.
Koelreuteria
Also known as the golden rain tree, there are nine species, subspecies and cultivars currently available.
Gleditsia
Deciduous trees with spines and fern-like foliage, and with attractive flowers. Four species and seven cultivars currently available.
Top 5 missing marginals/wet garden plants
Filipendula
The fragrant flowers of meadowsweet grow wild in wet places but there are also many other species (9) and cultivated forms (20) grown in our gardens.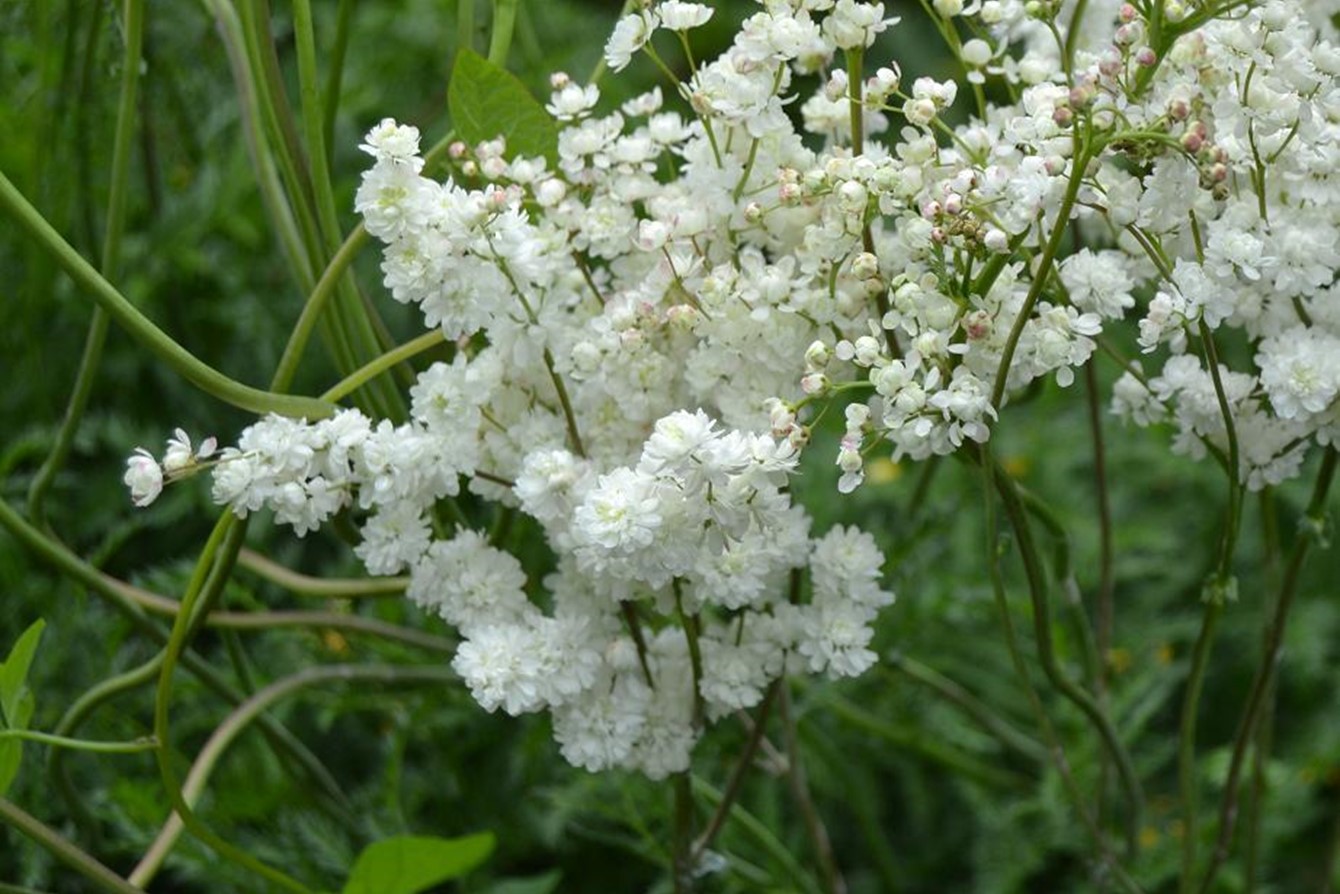 Typha
Better known as bulrushes, there are 7 species or cultivars currently available.
Caltha
The marsh marigolds suit a waterside position. 5 species and 10 cultivars available.
Lythrum
Over 20 cultivars are currently available of this attractive perennial with tall spikes of purple flowers.
Ligularia
There are 13 species and over 30 cultivars of this tall perennial with yellow flowers and striking foliage.
Top 5 missing grasses etc.
Carex
There are over 70 ornamental sedge cultivars available in the UK, that come in a range of colours.
Deschampsia
This elegant, tufted grass grows in a range of conditions. There are 21 cultivars currently available.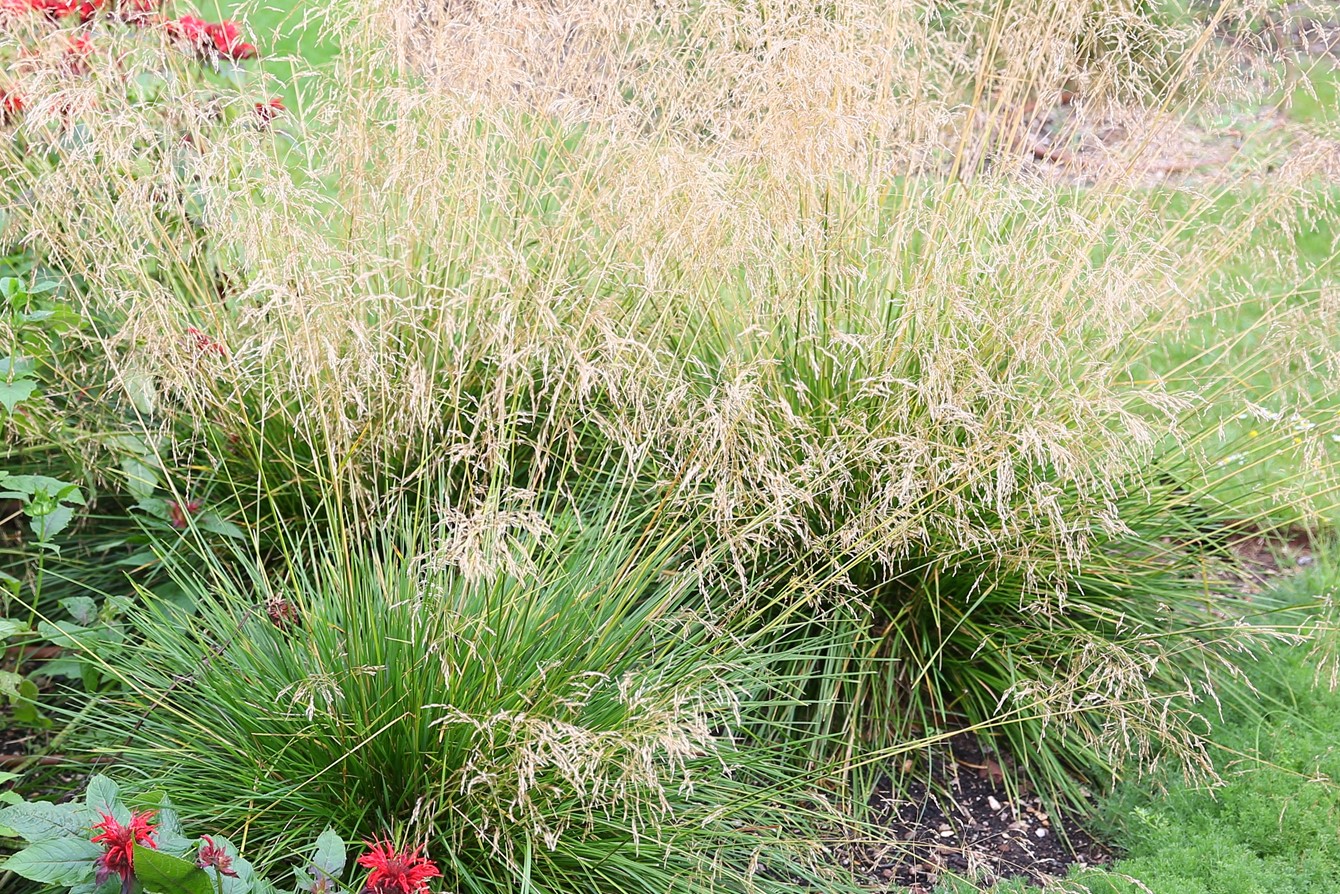 Festuca
These grasses are often found in shades of glaucous blue, and have fine, needle like leaves. 20 cultivars and over 20 species are currently for sale in the UK.
Cyperus
An unusual member of the sedge family, with clusters of leaves and flowers at the top of the stems. Ten species and a couple of cultivars are currently available in UK horticulture.
Luzula
The wood-rushes thrive in shady places and have attractive and long lasting flower heads. Around eight species and fifteen cultivars are available.