Two historic estates are awarded for bringing historic plants back to life
Plantsman Sir Edmund Loder's globally important rhododendron hybrids, and two recently rediscovered Victorian fern collections, are awarded National Plant Collection status 
Two historic estates – Leonardslee Lakes & Gardens in Sussex and Canonteign Falls in Devon – have both been awarded National Plant Collection status by Plant Heritage, for bringing a globally renowned rhododendron hybrid collection and two Victorian fern collections back to life. 
Successful ongoing horticultural conservation work means that the three historic plant collections now have a secure future ahead and will remain in cultivation for future generations to enjoy. 
Grade I listed Leonardslee Lakes & Gardens is home to one of the world's oldest and largest hybrid rhododendrons collection - the original Loderi hybrid rhododendrons - and is often dubbed 'one of the finest woodland gardens in England'. Named after renowned plantsman, collector, and breeder Sir Edmund Loder (1849-1920) who first developed hybrid rhododendrons from R. fortunei and R. griffithianum, the Rhododendron (Loder collection) has been somewhat neglected over the years. The team at Leonardslee Lakes & Gardens have been working tirelessly to restore these plants back to their former glory and hope to add further missing specimens that have been lost from the garden too, ensuring that this significant collection is now conserved indefinitely.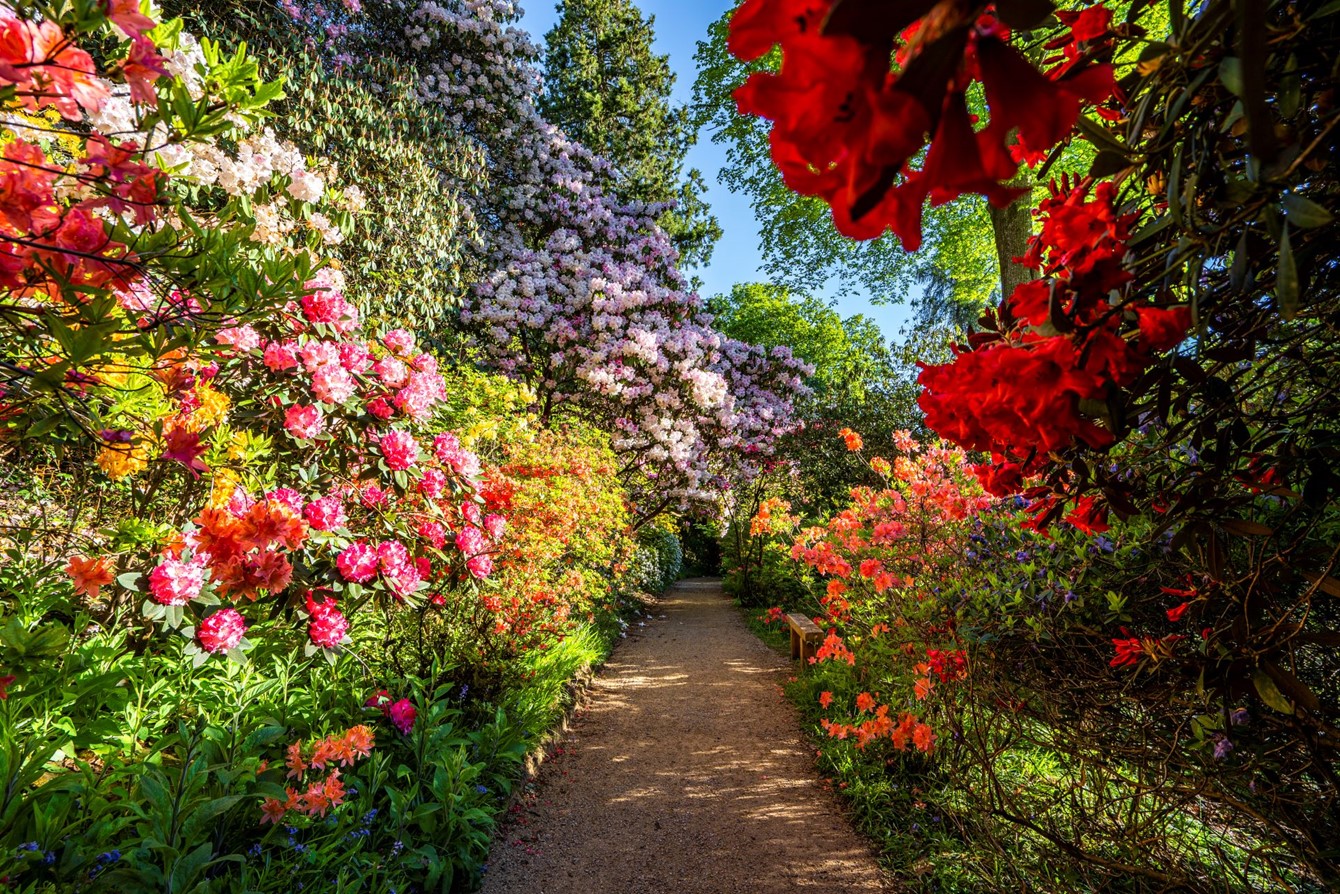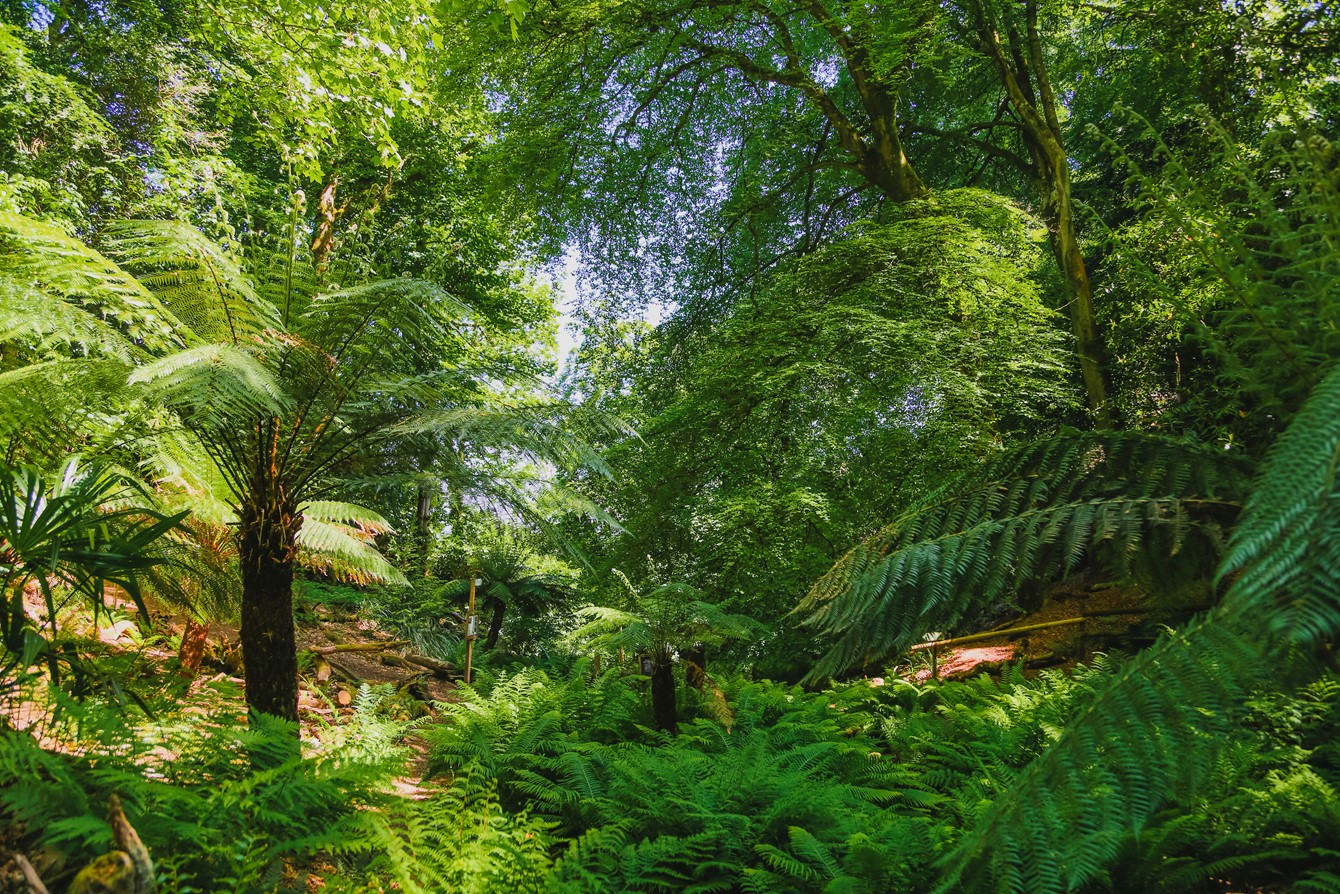 Further west, two Victorian fern collections in Devon (Dryopteris and Polystichum) have been uncovered and are flourishing once again thanks to Canonteign Falls' unique microclimate. Canonteign's owner Kate Baylis rediscovered an old fernery several years ago and has added more rare varieties by working with fellow National Plant Collection Holder Julian Reed to duplicate some of the plants in his collections, to further safeguard them from becoming lost from cultivation. 
Loderi Garden (L) and Canonteign Falls (R). Credit Leonardslee Lake and Gardens (L) & Emma Solley (R). 
Vicki Cooke, Conservation Manager at Plant Heritage says: "Rediscovering plants that were thought to be lost and now being able to conserve them for future generations to enjoy is an amazing achievement. Leonardslee is world-renowned for its rhododendrons, so it's very fitting that Sir Edmund Loder's original collection has been given a new lease of life and National Plant Collection status to match. Similarly, the work to restore two Victorian fern collections and safeguard these plants in this ideal, valley microclimate is great to see. Now all three have National Plant Collection status we hope that their fortunes have turned for good, and that they won't be forgotten about again." 
Horticultural conservation charity Plant Heritage accredits new National Plant Collections every quarter, and this autumn has awarded a further seven new collections, bringing the charity's total to almost 700+ National Plant Collections across the country.  
In addition to the three historic collections, the seven other new collections include Byblis, a rare, carnivorous plant group held at Birmingham Botanical Gardens, who aim to conserve the genetic diversity of the genus; Helen Barlow's stunning Citrus collection in Bedfordshire; Hedera (ivy) and Magnolia grandliflora collections at RHS Garden Wisley; a collection of Hosta (mouse series) inspired by Beatrix Potter at Holehird Gardens; a distinctive Rosa persica collection by Daniel Myhill in Norfolk; and engineer turned horticulturalist Nick Guntrip-Hook's Thalictrum (meadow-rue) collection in Leicestershire. 
To find your nearest National Plant Collection, or to find out more about Plant Heritage, how to become a Collection Holder, Plant Guardian, or member, visit www.plantheritage.org.uk  
And for those who don't have time or space to start their own collection, you can always sponsor the National Plant Collections instead! 
Latest news