Plant Heritage launches new website, enabling you to search for rare and interesting plant collections with interactive map search.
Today plant conservation charity Plant Heritage has launched its new website. Bright, colourful, bursting with beautiful images showcasing a variety of plants, including rare threatened cultivars, and full of information about its National Plant Collections and more, this new website is perfect for gardeners, garden enthusiasts and flower fans alike. 
Did you know there are over 650 National Plant Collections in the UK, Ireland and the Channel Islands? From mighty oaks to miniature orchids, National Plant Collections come in all shapes and sizes, and now, for the first time, visitors to Plant Heritage's website will be able to search for any collection and see their results on an interactive map. Simply search via county, plant genus, common name or by collection holder name if you know it, and a small flower icon will appear, allowing you to click through to find out more. From here you can read a description, view glossy images of each collection and find out when you can visit.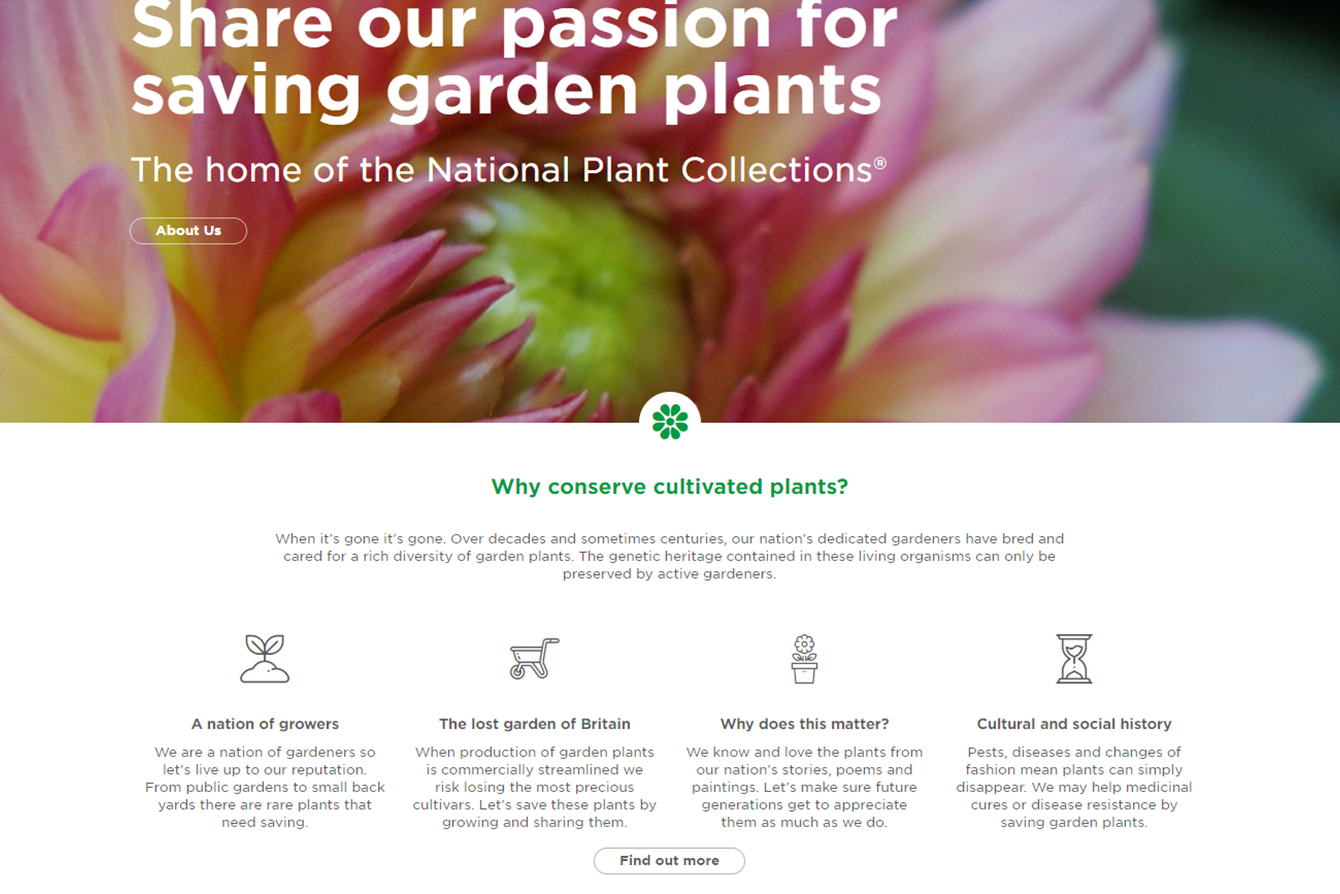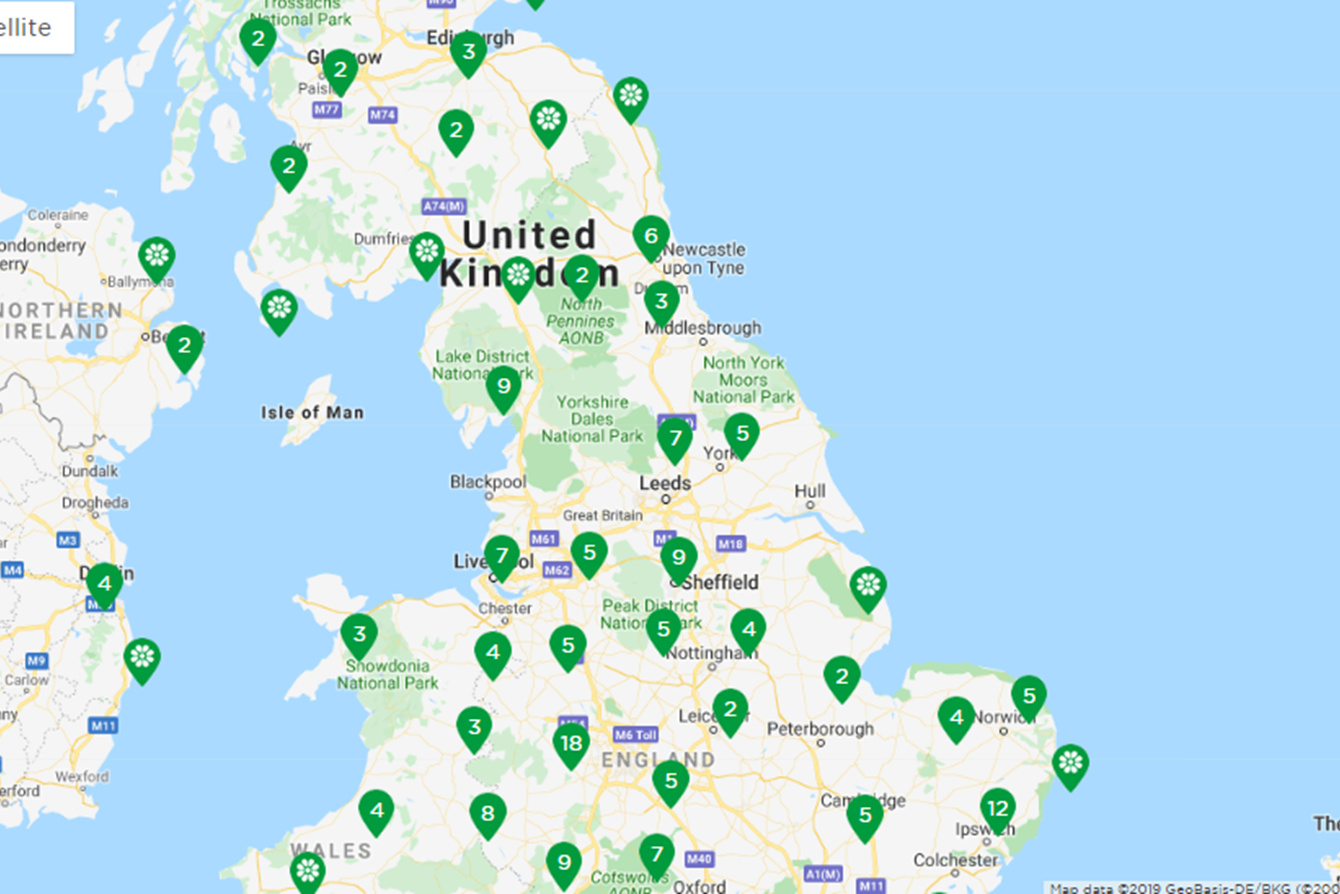 In addition, the website (www.plantheritage.org.uk) contains conservation and cultivation advice, how you can help save rare plants by becoming a Plant Guardian, details of the annual Plant Exchange, as well as specialist plant fairs, talks and visits from groups and National Collection open days local to you.   
There is also an online shop selling three different packs of charity Christmas cards, each depicting snowy scenes, holly (Ilex aquifolium 'Alaska') and snowdrops (Galanthus 'Robin Hood'). Gift memberships are also available, perfect for someone who loves gardening, but who already has 'everything'. Individual, joint and student memberships can be purchased, allowing access to rare and unusual plants through Plant Heritage's events and free annual Plant Exchange, with the opportunity to become a Plant Guardian. Members also receive Plant Heritage's bi-annual glossy magazine The Journal and the National Plant Collections Directory. Most importantly, all proceeds go back to support the ongoing conservation work of Plant Heritage. 
Through its National Collection Scheme, Plant Guardians and local group networks, Plant Heritage is the only national charity to ensure that cultivated plants (plants that have been collected, bred and grown in the UK) are cared for and nurtured, so that future generations can enjoy rare plants as much as we currently do. 
Vicki Cooke, Plant Conservation Manager, Plant Heritage says: "We're a nation of gardeners who have a rich horticultural history, but this history doesn't maintain itself – our 650 National Plant Collections have a vital part to play in keeping our horticultural heritage alive. With our new interactive map, people across the UK and beyond will now be able to search for National Collections in all corners of the country, as well as finding local events. We hope this will encourage more people to search for collections near to them, and to further explore, learn about and save all the beautiful garden plants that have been bred, grown and shared around the UK." 
To find out more about Plant Heritage, and its National Plant Collections and more, visit: www.plantheritage.org.uk
Latest news