Volunteers helping to safeguard rare garden plant information
Plant Heritage now has a team of volunteers helping to transfer, maintain, and safeguard valuable information about rare garden plants and the National Plant Collections®, to ensure they are kept safe for the future, on Plant Heritage's Persephone plant record system.
Enthusiastic Digital Plant Conservation Volunteers are working remotely, developing digital skills, and gaining experience working with plant records, research and plant profiles, whilst discovering more about our conservation schemes this coming winter and into spring, when garden plants are mostly dormant and it is cold outside. This exciting opportunity to contribute to plant conservation is part of The National Lottery Heritage Fund's "Digital Skills for Heritage" initiative, which has created hundreds of digital volunteering roles at heritage organisations across the UK.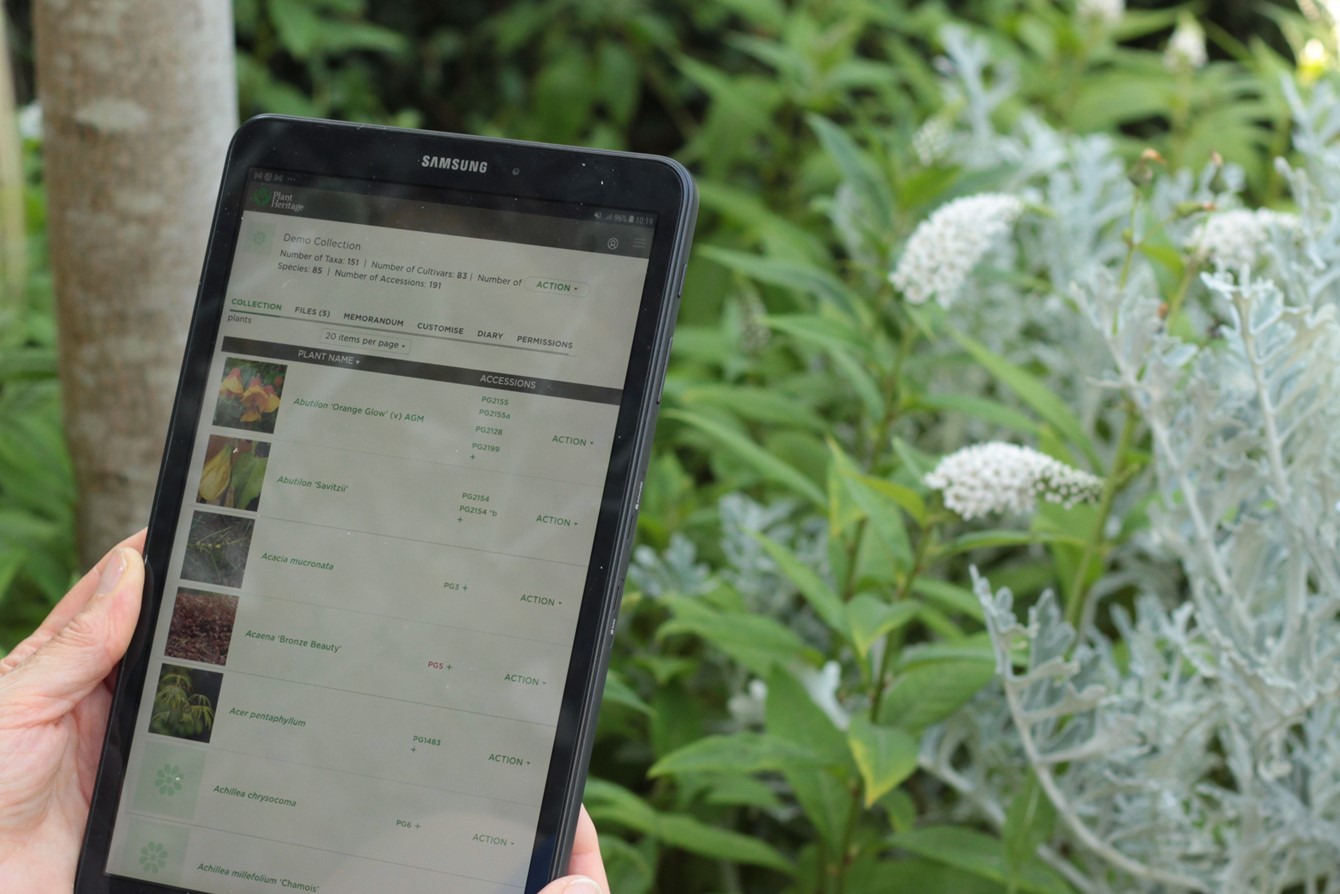 Jennifer Horseman, Digital Volunteer Officer for Plant Heritage, explains: "We have lots of information about the National Plant Collections, but it's not all currently recorded in the same way. Transferring all the information onto our online plant recording system called Persephone will help enormously – including details such as plant names, history or origins, cultivation, and photographs. Storing this information properly is as important as our hands-on conservation work, as it will ensure comprehensive plant records are kept safe for the future."
To find out more about volunteer roles at Plant Heritage visit: www.plantheritage.org.uk/about-us/job-and-volunteer-vacancies/.
For general information about Plant Heritage, the National Plant Collections and how to become a member visit www.plantheritage.org.uk  
Latest news