Plant Heritage is adapting to changing circumstances due to Covid 19. Our Seed Shop and talks from Collection Holders are offered online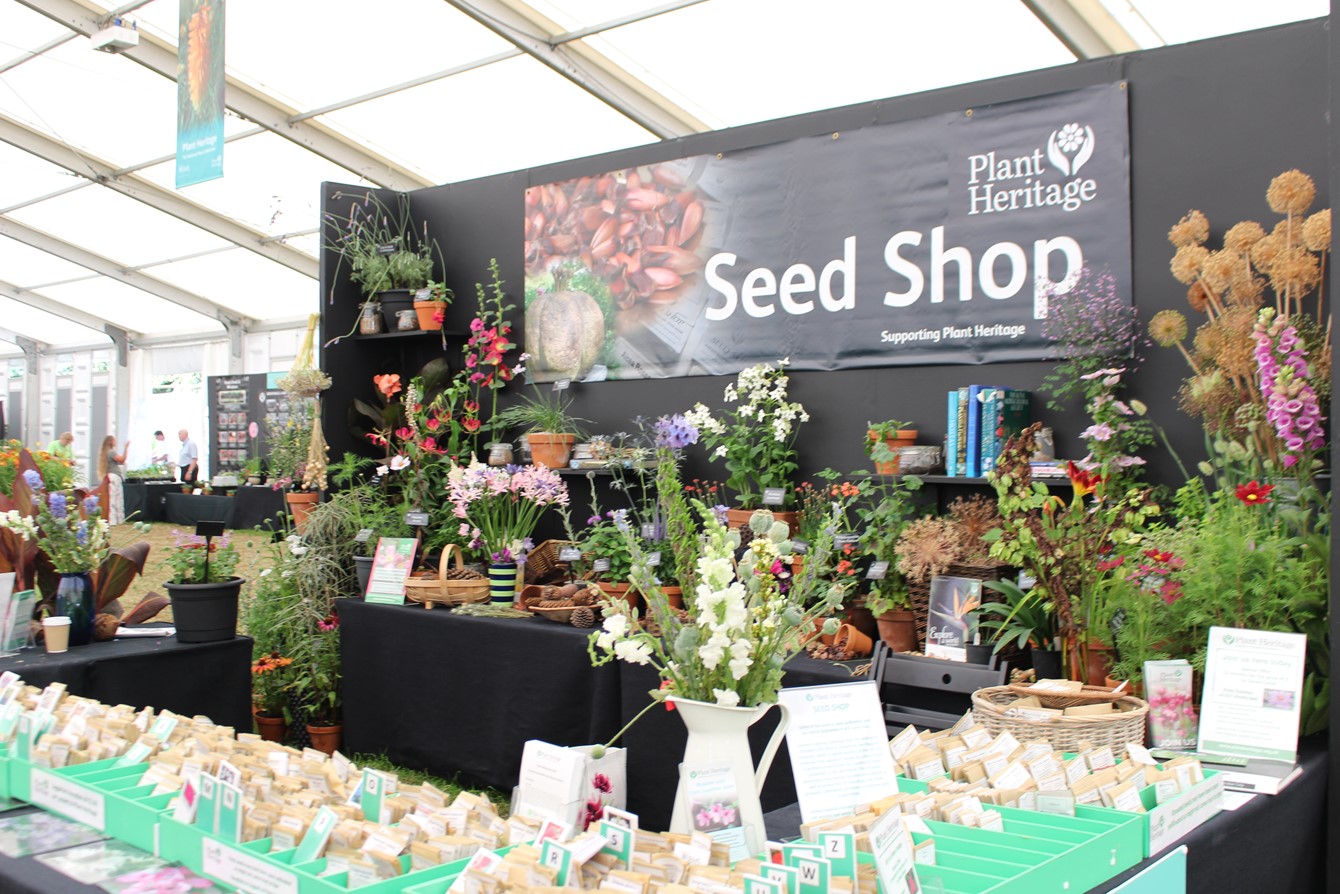 Plant Heritage has, like many other charities and organisations across the world, been affected by Covid-19.  All events and major shows have sadly been cancelled or postponed, meaning our members have not been able to host meetings, talks, garden visits or plant sales since March. But the work of Plant Heritage continues and plants won't stop growing because of lockdown. We have continued to encourage people to enjoy plants and gardening if they can, such as promoting our National Plant Collection Holders who were able to offer mail-order of plants during lockdown.
Our immediate priority was to reach out to our members, and as lockdown was extended, we became more creative in doing so. We increased the frequency of our communications through e-newsletters, letters, and social media - Twitter, Facebook and Instagram – and we also found that members kept in touch with each other via email, WhatsApp or Facebook groups and Zoom.
Plant Heritage has over 650 National Plant Collections across the UK, and each Collection Holder conserves rare cultivars within their collections. We helped our 400+ Collection Holders to maintain their collections and promoted those that offered mail-order during lockdown. We also supported local nurseries and growers (who normally attend our plant fairs) with our campaign 'Think Local'.
Instead of the real plant display we had planned, we took part in the first ever RHS Virtual Chelsea Flower Show. For this we created a video introduced by our President Alan Titchmarsh, highlighting the stories of four National Plant Collections.
We are now offering our seed shop (which is usually at RHS Hampton Court Garden Festival in July) online. Have a look at www.plantheritage.org.uk/shop to find some unusual seeds to try growing!
We have introduced fortnightly virtual talks from our National Plant Collection Holders covering fascinating subjects from irises and roses to peonies. Booking is available via www.plantheritage.org.uk/events and is open to all. More online talks will be planned for the future too.
Plant Heritage members are passionate about plants, and some members set-up mini, social distanced, plant sales from their driveways. Plant Heritage Guernsey offered telephone plant sales for the first time.
We hope plants and gardening have offered some enjoyment to people, whether in their gardens or homes, at this time. To find out more about Plant Heritage, our National Plant Collections or for information about how to become a Collection Holder, Plant Guardian or member, visit www.plantheritage.org.uk
Latest news