Plant Heritage launches pollinator friendly Missing Genera 2023 campaign
This July, horticultural conservation charity Plant Heritage is launching its annual Missing Genera 2023 campaign at RHS Hampton Court Palace Garden Festival, in a bid to save 12 plant groups that could otherwise be at-risk of disappearing from cultivation.
The charity's annual campaign, which is now in its seventh year, calls for volunteers with a passion for plants or a love of gardening to consider starting a National Plant Collection® and thus saving one of the plant groups on this year's Missing Genera list.
This year the Missing Genera 2023* focuses on pollinator friendly plant groups. Many of the 12 plant groups listed are magnets for a huge variety of pollinators from bees and butterflies to moths and other insects. This year's list includes brightly coloured Echinacea which has increased in popularity thanks to recent prairie-style planting, Osmanthus which boasts nectar rich jasmine-like flowers come spring and Gaura (recently reclassified as Oenothera (G)) which is known for attracting bees. (See full list below)
In addition to launching the Missing Genera campaign, Plant Heritage's stand (no. PH 123) at RHS Hampton Court Palace Garden Festival (4-9 July) will also highlight the charity's 45th anniversary which is being celebrated throughout 2023 and will focus on how the National Plant Collections have evolved through the decades, from the 1980s to present day. The charity will also showcase the recent milestone of accrediting its 700th National Plant Collection at the world-renowned show too.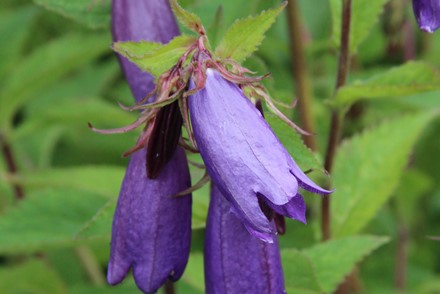 Campanula 'Purple Sensation'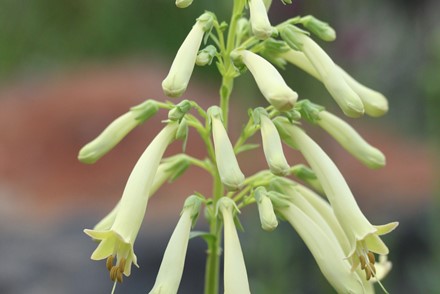 Phygelius x rectus 'Moonlight'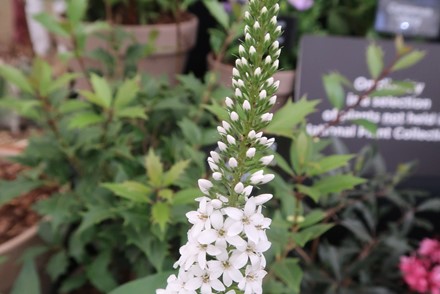 Lysimachia 'Snow Candles'
Gill Groombridge, Business Manager at Plant Heritage says: "We're thrilled that in our 45th anniversary year we've accredited 700 National Plant Collections, but not every plant group has someone to care for and conserve them. This is why every year we identify plants that could be at-risk of being lost from our gardens without help. Many of our National Plant Collections are held in homes or in small conservatories, so you don't necessarily need lots of space in order to help. If you love gardening and are interested in helping us conserve plants, then we'd love to hear from you."
"Since the Missing Genera began in 2016 12 new National Plant Collections have been set up, which means the future for these plant groups is now significantly brighter. There are some beautiful and easy to care for plants on this year's list, so we really hope they will find their forever home soon."
National Plant Collections are found all over the UK, Ireland and the Channel Islands, from the far reaches of Scotland to the Cornish coast. Together these 'living libraries' contain an estimated 95,000 garden plants. Some are created and cared for by passionate individuals or specialist plant nurseries, while others are held by famous botanic gardens, such as Royal Botanic Gardens Kew.
Almost five decades after the first National Plant Collections were accredited between 1980-1982, the conservation scheme is still going strong, with many of these inaugural collections still thriving today. These, and the newer collections that are accredited every season, all play a vital role in Plant Heritage's wider plant conservation work and are crucial to combating the effects of climate change.
As a small charity Plant Heritage relies on hundreds of dedicated volunteers to ensure their vital plant conservation work is possible. To find out more about Plant Heritage and how you can help, or how to become a Collection Holder, Plant Guardian, or member, visit www.plantheritage.org.uk .
*The full Missing Genera 2023: 
Astrophytum: With large yellow flowers in late spring and summer, these North American cacti will survive in a cool glasshouse if kept dry. International plant breeders have created many highly ornamental hybrids and cultivars, too.
Campanula: Also known as bellflowers, these distinctive open, bell-shaped flowers range from shades blue and pink to purple and white. There are about 80 species and a staggering 232 cultivars available, but one could just look after a subset rather than collecting them all!
Colocasia: These dramatic, foliage plants can be grown outside in a warm, sheltered spot, or in greenhouses or conservatories if space allows. There are 19 cultivars available to choose from.
Echinacea: Known for attracting bees, birds and other pollinators, these hardy, herbaceous perennials look great in prairie style planting. There are around 200 cultivars listed on the RHS Plantfinder, but a collection could consist of just a subsection, such as plants introduced before 2010.
Elaeagnus: For a delicious scent which fills the air on a still day, Elaeagnus is a winner. There are 45 species and cultivars currently available in the UK, which either flower in spring and early summer or in the autumn. They are also known for foliage interest and some have edible berries too.
Erigeron: Related to daisies, Erigeron can be annuals, biennials or perennial. They thrive in sunny spots with some even happily growing through the cracks in paving. There are 30 cultivars currently available in the UK, with many more to be found worldwide.
Gaura (Oenothera (G) ) Known for attracting bees, these drought tolerant, deciduous perennials flower for a long period at the end of summer and well into autumn. There are about 50 cultivars listed in the RHS Plant Finder, largely in shades of pinks and whites. Recently reclassified as Oenothera (G).
Knautia: A magnet for bees and butterflies, this plant group was originally found growing wild in meadows across the UK, but now is also a cottage garden favourite.
Lysimachia: From creeping, ground cover plants to stately perennials, this genus can survive in a variety of settings. The UK native species have yellow flowers, but the garden types include whites and deep maroons too.
Osmanthus: These hardy evergreen shrubs with attractive foliage are easy to grow, and thrive in either sun or shade. There are 17 cultivars and 10 species currently available in cultivation in the UK.
Phygelius: These are low growing evergreen shrubs but are often treated as perennials. The tubular flowers are held on long stems and come in stunning tones of pink, red and occasionally yellow, and will last from mid-summer into the autumn.
Silene: These wildflowers are also known as 'campion' and 'catchfly', with many other species found in the UK, from alpines to border perennials. Ranging from shades of pink, lilac, white and red, these pretty flowers bloom from late spring through to early summer.
Latest news