Collection of over 100 orchids saved by next generation
A private collection of over 100 orchids has been passed onto the next generation in a bid to save these pretty plants from being lost from cultivation. 
Passionate orchid grower Marius Grzelik has taken on internationally renowned orchid grower and author Geoff Hands' National Plant Collection® of Dendrobium – one of the many types of orchid – after Geoff passed away in November 2020.
Now, two years later it has been accredited as a National Plant Collection of Dendrobium spp. & hybrids in its own right, meaning that Marius can continue Geoff's lifework in caring for this collection of orchids, and others, at his home in East Sussex.
National Plant Collections are 'living libraries' of garden and house plants, which are cared for by passionate individuals like Marius and Geoff before him, to ensure they're around for future generations to enjoy. Horticultural charity Plant Heritage manages this plant conservation scheme, which ranges from orchids to oak trees. There are almost 700 different National Plant Collections across the UK, but each is crucial to the long-term conservation of that specific plant group.
Marius Grzelik says: "My wish is to carry on Geoff's legacy by preserving this beautiful collection of orchids. Geoff was a brilliant orchid grower, and kindly passed his collection to me via The Bournemouth Orchid Society. I plan to continue expanding this collection by propagating and breeding, so that this type of orchid, plus many others I'm growing, will always be conserved. This way, different Dendrobium species and hybrids are available to other orchid growers, which is important in preserving wild orchids and those in cultivation."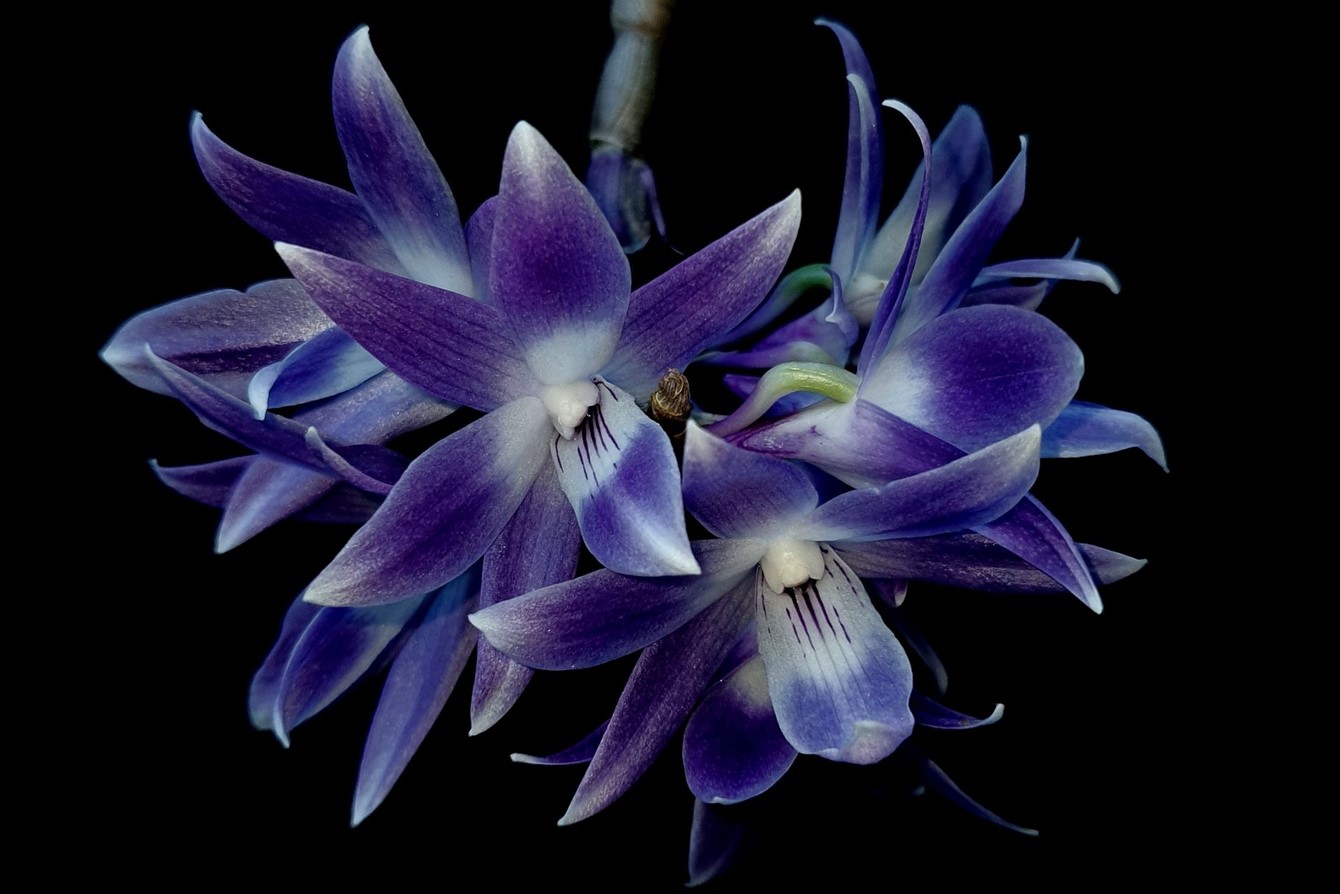 Dendrobium are found in south, east and southeast Asia, and are mostly epiphytic and lithophytic orchids, meaning they attach themselves to trees or rocks. Epiphytic orchids get their moisture and nutrients only from the air (rain or high humidity), rather than the ground. Many naturally hang downwards, but there are many which grow upright – like most orchids seen in shops and in homes. They're mostly in bloom from the end of the winter, throughout the spring and early summer.
Marius initially held his collection (of various orchids, not just Dendrobium) in his spare room, but soon ran out of space. He has since built a bespoke greenhouse especially for his growing collection, which now includes over 300 orchids and 15 different genera, including 149 Dendrobium. Inside the greenhouse conditions are perfect for growing a range of orchids that only flourish in certain conditions, with many of them mounted so they can hang downwards as they would in the wild.
Vicki Cooke, Conservation Manager at Plant Heritage says: "National Plant Collections are a vital way of conserving the incredible horticultural heritage we have here in the UK. It's now more difficult to import plants into the UK, especially orchids, so keeping safe the plants we already have here in the National Plant Collections is more important than ever."
"We're so pleased that Geoff's wonderful collection is now in Marius' safe hands, and that Marius plans to share divisions from his orchids with other orchid growers across the country. This passion for sharing both plants and knowledge is key to the success of the National Plant Collections, and will further help to keep these orchids, and many others, alive for future generations to enjoy."
This winter, a further nine new collections have been accredited by Plant Heritage. These include a collection of over 300 types of local apples held at The Newt in Somerset and Scotland's only Erica (heather) collection. To find out more about the latest collections, and others, visit: www.plantheritage.org.uk/national-plant-collections
Latest news