The Threatened Plants Programme has helped collection holders, garden managers and plant enthusiasts manage their collections and identify rare plants.
Hardy garden chrysanthemums

In 2019, Plant Heritage reviewed hardy chrysanthemums available in the UK and how they are being managed through our conservation schemes. The majority (73%) are being safeguarded in a National Plant Collection and many cultivars have featured in Plant Exchanges over the years, from and to Collection Holders. However, 21% are known at only one location, so work is under way to duplicate these and 22 cultivars can no longer be found at all, so they are considered to be Critical in cultivation.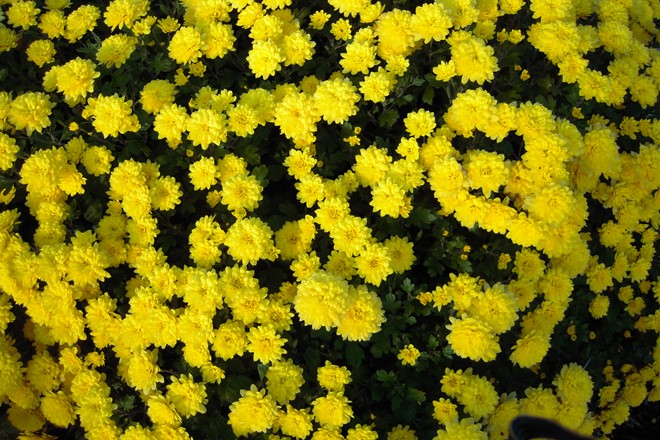 Judy Barker, Collection Holder since 2004, has greatly contributed to safeguarding hardy Chrysanthemums in multiple locations by setting up a dispersed Collection over three geographically-distant sites. Judy recently published Hardy Garden Chrysanthemums, a flower-filled book recommending 140 named cultivars.
Chrysanthemum 'Spartan Linnet'
Other suggested chrysanthemums of interest were those from particular breeders or listed in particular nursery catalogues. Cultivar names starting 'Spartan…' were bred by Woolmans. 
Many of these are either no longer available commercially or have very limited availability. One such cultivar, 'Spartan Linnet' was found growing in the garden of a Plant Heritage member.
Chasing Helen 

Chrysanthemum 'Helen' was being sought by the Suffolk Punch Trust, an historic Collection, as it had formerly been grown by Home Meadows nursery in Woodbridge. When the nursery closed, some of the plants were rescued by Suffolk Group members, brought back to health and donated to Wimpole Hall in Cambridgeshire.
In 2014, when the Suffolk Punch Trust were looking to bring together a collection of Suffolk garden plants, 'Helen' was looked for in the local area, but after so many years, it was thought to be lost. However, through Threatened Plants Programme research, one specimen was found growing in the grounds of Temple Newsam garden in Leeds.
We are now working on a way to bring 'Helen' (well, a cutting of her at least) back home to Suffolk.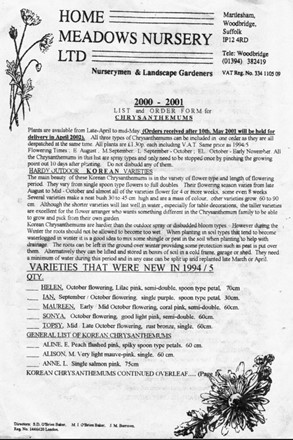 Conifers at the National Pinetum
In 2019, Bedgebury, the National Pinetum asked for a review of its Collections, particularly the heritage cultivars of Chamaecyparis, Cryptomeria, × Cuprocyparis, Picea, Taxus and Thuja.
The TPP report found that 550 cultivars of the above genera were identified as Threatened in cultivation all across the UK and Ireland. 91 of these were endangered conifers found only at Bedgebury. "The wealth of information – and I've no other way to access it – is worth its weight in gold," says Dan Luscombe, Curator.
"I can put a value on some cultivars because I know how rare they are. Plant Heritage is the only organisation that focuses on that. This report helps with my propagation and accession planning."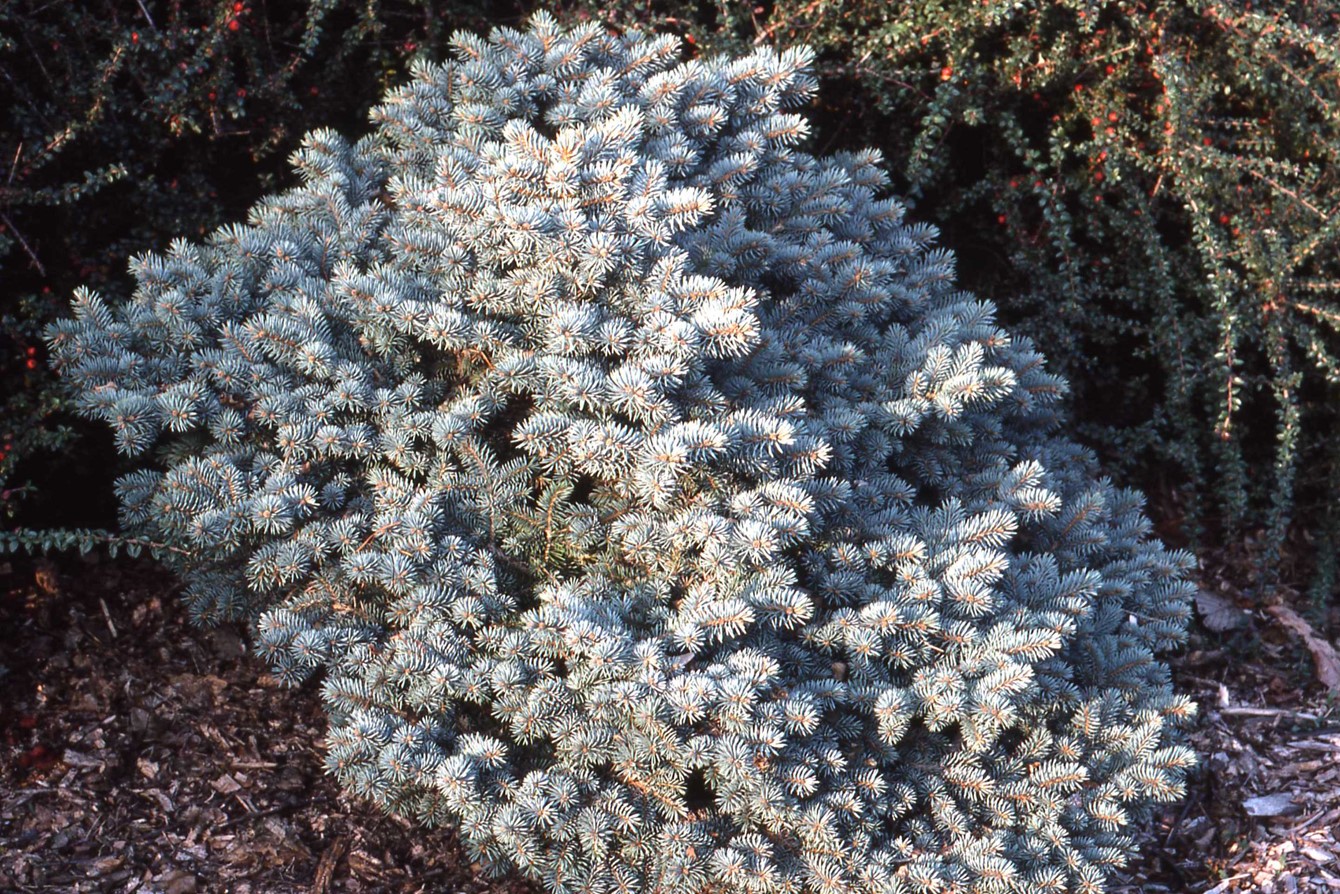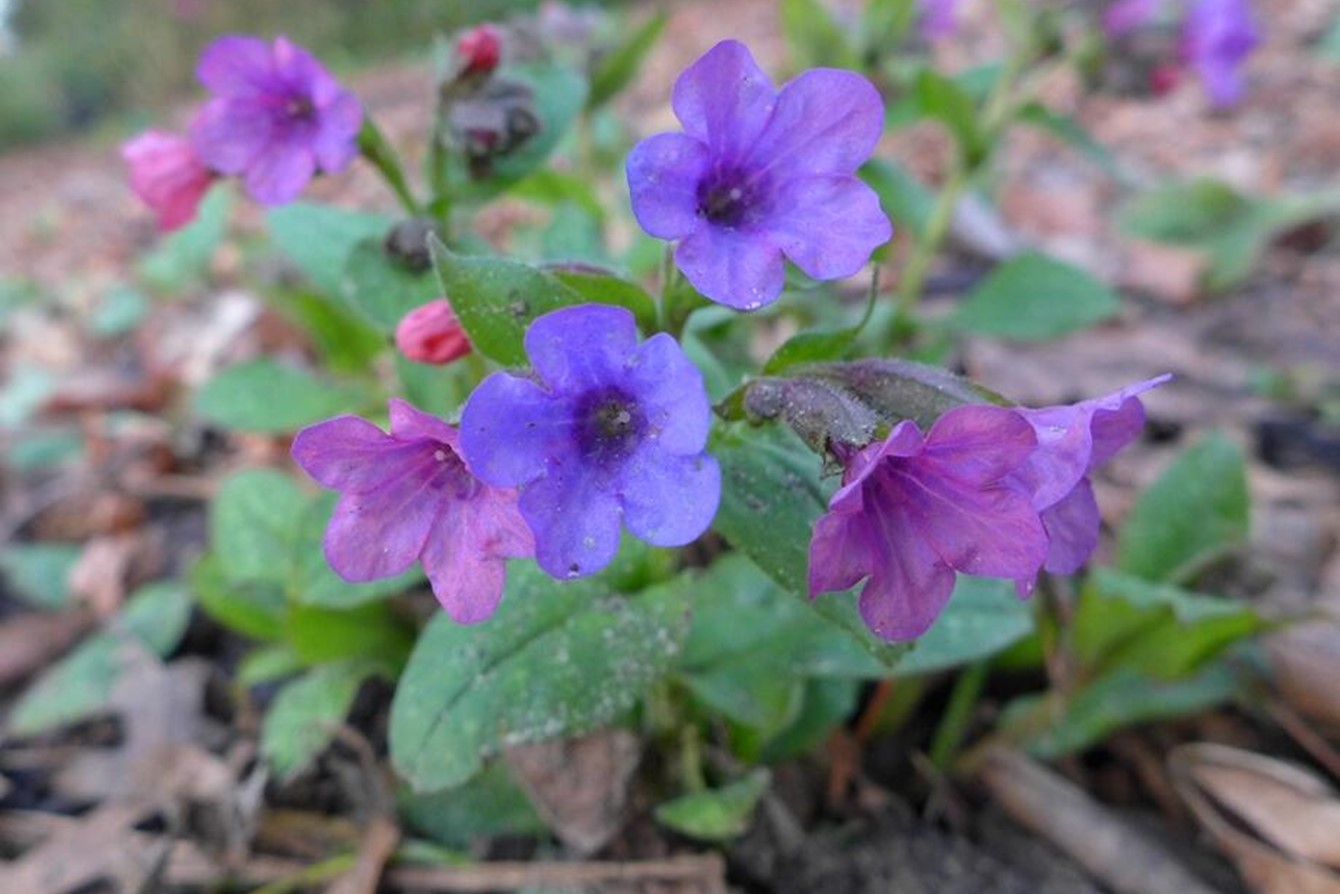 Specialist societies
It has been a pleasure to work with many specialist societies as our ability to identify and find threatened plants keeps evolving. The Hardy Plant Society's Pulmonaria Group were instrumental in rescuing Pulmonaria 'Red Freckles', found growing only at RHS Wisley in 2012, and giving it to 8 people and one nursery for bulking up. The Clematis Society was the first to publish the complete list of threatened plants we identified for their genus, in 2014, and gathered locations from members. More details here. The HPS Hardy Geranium Group have been evaluating threatened Geranium cultivars.