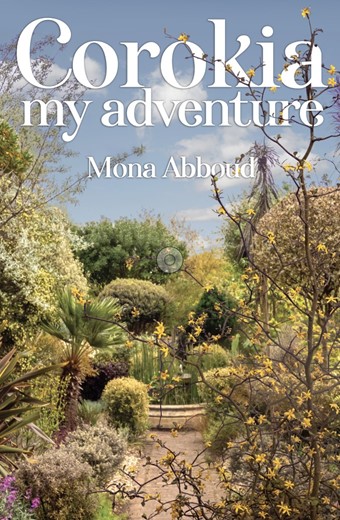 Corokia - My Adventure
by Mona Abboud, National Collection Holder. A passionate and colourful account of Mona's personal odyssey on the trail of Corokia.
Mona's adventure takes her around the world in a fascinating exploration of the species' emergence and spread. It also features definitive practical details of how Corokia can be deployed and cultivated to best effect.
Her speciality is Mediterranean zone planting and her unique garden also focuses heavilyon New Zealand specimen plants, many of which she has pruned with outstanding sculptural creativity. The garden's emphasis is on contrasting texture, shape and foliage colour.