Plant Heritage and the National Garden Scheme in new working partnership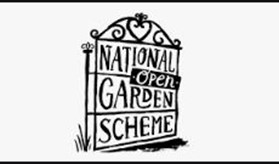 In 2020, Plant Heritage will be working together with the National Garden Scheme to create wider awareness of the National Plant Collections.
From 2020 any members' garden with a collection that opens for the Yellow book in England and Wales can nominate Plant Heritage to receive 20% of the proceeds.
George Plumptre, Chief Executive of the NGS confirmed the collaboration saying 'Plant Heritage is  wonderful charity, doing exactly what it's name suggests, preserving and championing our uniquely diverse heritage of plants at a time when some of them are threatened. Many National Plant Collections are features of lovely gardens and so we are delighted to be developing a partnership that will bring wider awareness of the collections and enable us to support Plant Heritage.'
Looking to the future the National Garden Scheme are keen to include gardens with 'plant interest' through the presence of a National Collection - provided the site is suitable for the public to visit. If you might be interested in helping with this and finding out more, please get in contact with Vicki Cooke.
Open days for the National Plant Collections can be found by searching the collections and in our events.
Notes to Editors:
For further press info on Plant Heritage or to request plant images please contact comms@plantheritage.org.uk
Plant Heritage is located at 12 Home Farm, Loseley Park, Guildford, GU3 1HS Tel: 01483 447540 info@plantheritage.org.uk www.plantheritage.org.uk
About Plant Heritage
Plant Heritage works to conserve the nation's garden plants for people to use and enjoy today and tomorrow.  We are a charity, please support our work by becoming a member, or donating to support the National Plant Collection® Scheme
The National Plant Collections® are at the heart of what we do, living plant libraries representing the diversity of our nation's cultivated plants (plants that we have collected, bred and grown). They are created and curated by individuals or organisations who are passionate about protecting the diversity of our rich flora.
Our pioneering Threatened Plants research helps us identify plants at risk of disappearing so we can aim to put conservation plans in place to protect them.
Our members are working together to grow, share and save the diversity of garden plants. They can become Plant Guardians® who grow and nurture one or more rare and unusual plants in their own house or garden. They can take part in our annual Plant Exchange, hard-to-find plants are shared for free to members across the nation.
Latest news