Information and resources from past workshops are here. For details on upcoming workshops see the National page events
Collection Holder's Conference 2020
Find the talks and resources from the Collection Holder's Conference 2020 here
Find out more
Collection Holder's conference 2020
Tim Upson, RHS. Why and how we hold plant collections
Collection holder talks
• Julian Reed. Climate adaptation in Polypodium
• Sarah Cook. 5 years searching for pre-1960 Iris cultivars
• Sarah Millington. Research into using biodegradable pots
• John Moore, Churchill College. The value of developing a collection of Churchill plants
• Candide. Curation and Cultivation in the 21st Century
Workshops
• Growing media and conservation (Jim Marshall)
• Researching your collection (PH conservation team)
Day 2
Jassy Drakulic, RHS. Emerging plant pest and diseases
Collection holder talks
• Sally Williams. Peperomia leaf adaptation to different habitats and climates
• Malcolm Pharaoh. Changing response to collections by garden visitors
• Andy Bryce, Westonbirt Arboretum. Climate proofing the trees and woodlands of The National Arboretum
Workshops
• Persephone plant recording database - where next? (Vicki Cooke and Penny Ross)
• Promoting your National Plant Collection (Gill Groombridge)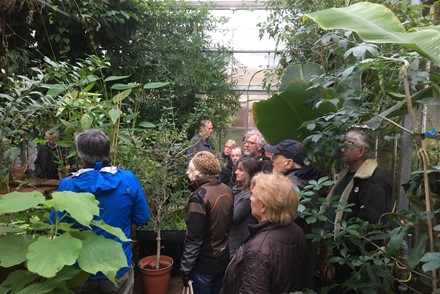 Plant Health, Bristol, 5th November 2019
Thirty collection holders and members gathered at Bristol Botanic Gardens  to hear about current developments in Plant Health and Biosecurity, led by Andrew Gaunt (APHA representative and Hedychium collection holder) and Neil Helyer (IPM Consultant, Fargro),

Plant health and methods of biosecurity now critically important due to threats from many sources (Xylella fastidiosa, Phytophthera ramorum, ash die-back/Chalara fraxinea etc.). Andrew also took us through the latest legislation and how to access current information from DEFRA's online Plant Health Portal.
PDFs of the powerpoint talks given are below
PDF of Quarantine Pests and Diseases
PDF of Plant Legislation and Passporting talk
We have updated the guidance on our website to reflect the advice given on the day - see the sections on Plant Health and Legislation.
We were hosted by Nick Wray, Curator, Bristol Botanic Garden and his team, who gave us a great tour of the gardens and glasshouses. It was an enormously informative and full day, and huge thanks to our speakers.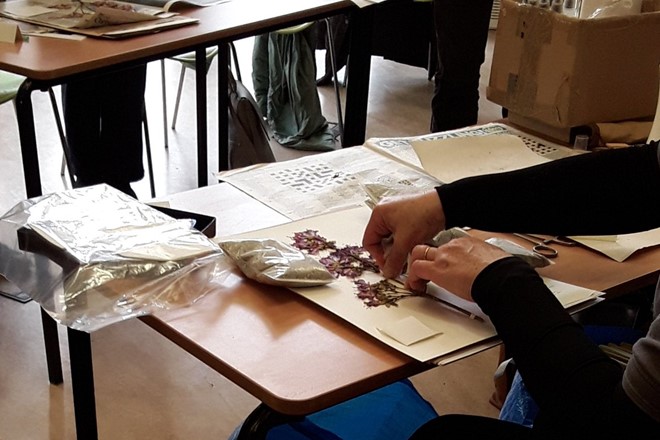 Herbarium workshop, Harlow Carr, Oct 2019
This practical one day workshop was run by the herbarium team from RHS Wisley and included how to correctly label, collect, press and mount herbarium specimens. The RHS herbarium aims to have a specimen for every cultivated plant in the UK and National Collection holders are ideally placed to be able to provide correctly identified specimens. Updated advice has been put into the Herbarium section of our website.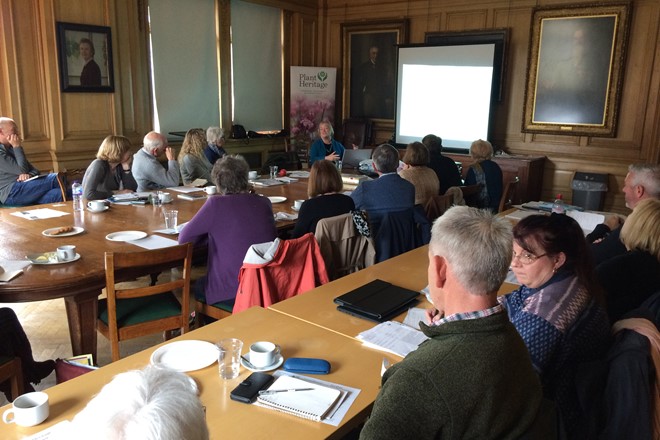 Taxonomy workshop, April 2019, London
24 collection holders attended a one day workshop run by Sabina Knees, horticultural taxonomist at RGB Edinburgh.
From the feedback, it seemed one of the most useful aspects of the day was the chance to share experiences of the problems of plant naming with other collection holders. I don't know if reassuring is the right word, but it is good to know that many of the problems of plant nomenclature are shared by many collection holders and that there is no easy answer. We have updated the Researching your collection page of the website with some of the advice from this workshop.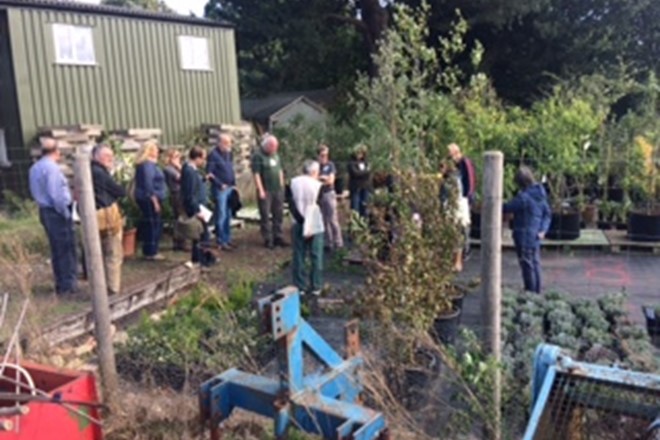 Growing media workshop: looking at advances in sustainable and conservation options, Sept 2018
Around 30 National Collection holders and PH members attended a Growing Media Workshop at RHS Wisley in September.
Jim Marshall and Paul Alexander organised the workshop to focus exclusively on growing media and the issues surrounding the industry today, including the use of and alternatives for peat based growing media. The workshop looked at questions surrounding the industry, legislation planned for 2020, sustainable options, the history of the industry, and research by RHS Science.
With the growing media we use being the foundation of everything to do with growing plants, this rare chance to hold a whole day workshop on growing media - with a strong focus on sustainability in the industry, was welcomed by speakers and attendees alike, provoking informed and deep discussion into all aspects of growing media in the horticultural industry, gardens and growers.
We at Plant Heritage were very grateful to the speakers and their knowledge - all of whom work at the forefront of the industry. For a full report, including details of each of the talks click here.