Talk
The Tale of the Tulip by Russell T Bowes
---
A talk by Russell T. Bowes
In the middle of the 14th century, a beautiful and exotic visitor from the east set foot on European soil for the very first time. With an extensive wardrobe of colourful veils of glistening silk shielding her dark and mysterious eyes from the gaze of the curious, the captivating visitor swept all before her and made people her willing slaves. Her beauty became the stuff of legend and she could bring prestige and riches to anyone who courted her favour. But within 150 years she would fall from grace within the course of a single week.  The Tale of the Tulip follows the spectacular rise and fall of this beautiful garden flower.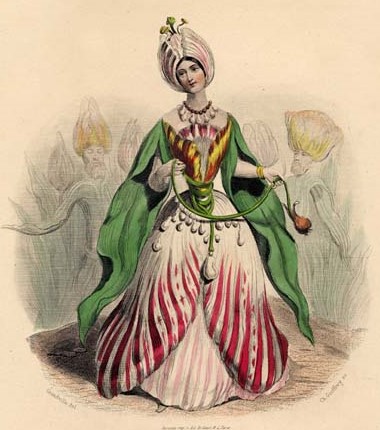 Doors open 7:00pm talk starts 7:30pm
All welcome, whether a knowledgable expert or new to gardening!
The evening will include a plant sale of both common and rare and unusual plants grown by Surrey Group Members, a raffle and the opportunity to enter the 'Flower of the Meeting Competition'.  If you wish to enter, then please bring along a vase containing a stem bearing flowers, fruit or seed heads from your garden, greenhouse or conservatory.  There is a prize but it is really just for fun, to decorate the hall and so that we can all see what is looking good in the garden at this time of year
For those that are unable to make the meeting we are going to attempt to make it a 'hybrid' meeting and offer the chance for others to join us via Zoom. However, please be aware this is somewhat of an experiment, please be patient with us as we try to get it right!
A Zoom invitation will be sent out to all Surrey Group Members for whom we hold an email address a few days before the talk.  If you are not a Surrey Group Member, but would like to join us for the talk all are very welcome.  It is available for free to all Plant Heritage members and a suggested donation of £4 to the Surrey Group for non-members. 
Please contact us at surreyph@gmail.com for an invitation and information.
Refreshments will be available (for those who come to Cobham!)
Event Start Date
10 March 2022 7.00pm
Event End Date
10 March 2022 9.30am
Cost
£4 to non-members
Event Location
Zoom and at St. Andrew's Church Hall, Churchgate House, Downside Bridge Road
Cobham
Surrey
KT11 3EJ
Event Contact
David Ford
Telephone
07879 443606
Contact
surreyph@gmail.com