Congratulations to the winner, as chosen by the judges - Camellia x williamsii 'Yesterday'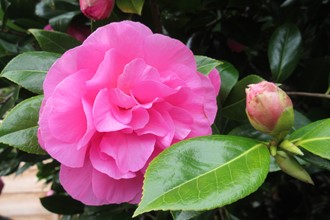 The judges were won over by the charismatic blooms of this rare Camellia, along with its breeding, by Gillian Carlyon. The story of how it was found in the garden of a Plant Heritage member is a lesson to us all in keeping information about the plants in our gardens. Although named 'Yesterday', they felt it could be a plant for tomorrow if brought back into the horticultural trade.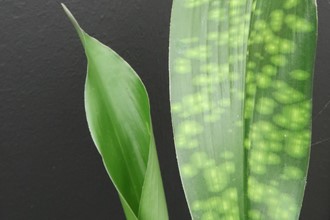 The winner of the public vote is Aspidistra 'Irish Mist', entered by Philip Oostenbrink. Philip says "I am so pleased the Aspidistra 'Irish Mist' won the People's Choice as it is a beautiful plant and yet extremely rare in cultivation. I got the plant from Alison Rutherford who first described the cultivar in RHS The Garden many years ago. Alison is a wonderful plants person and I am sure she will also be thrilled to hear this news. Once my plant is large enough I am hoping to spread it out amongst Aspidistra enthusiasts so we can all make sure it never disappears completely."
A big thank you to all of our entrants. Twelve rare and unusual plants made it onto the final shortlist, entered by National Collection holders, Plant Guardians and members of the public. Read their stories below.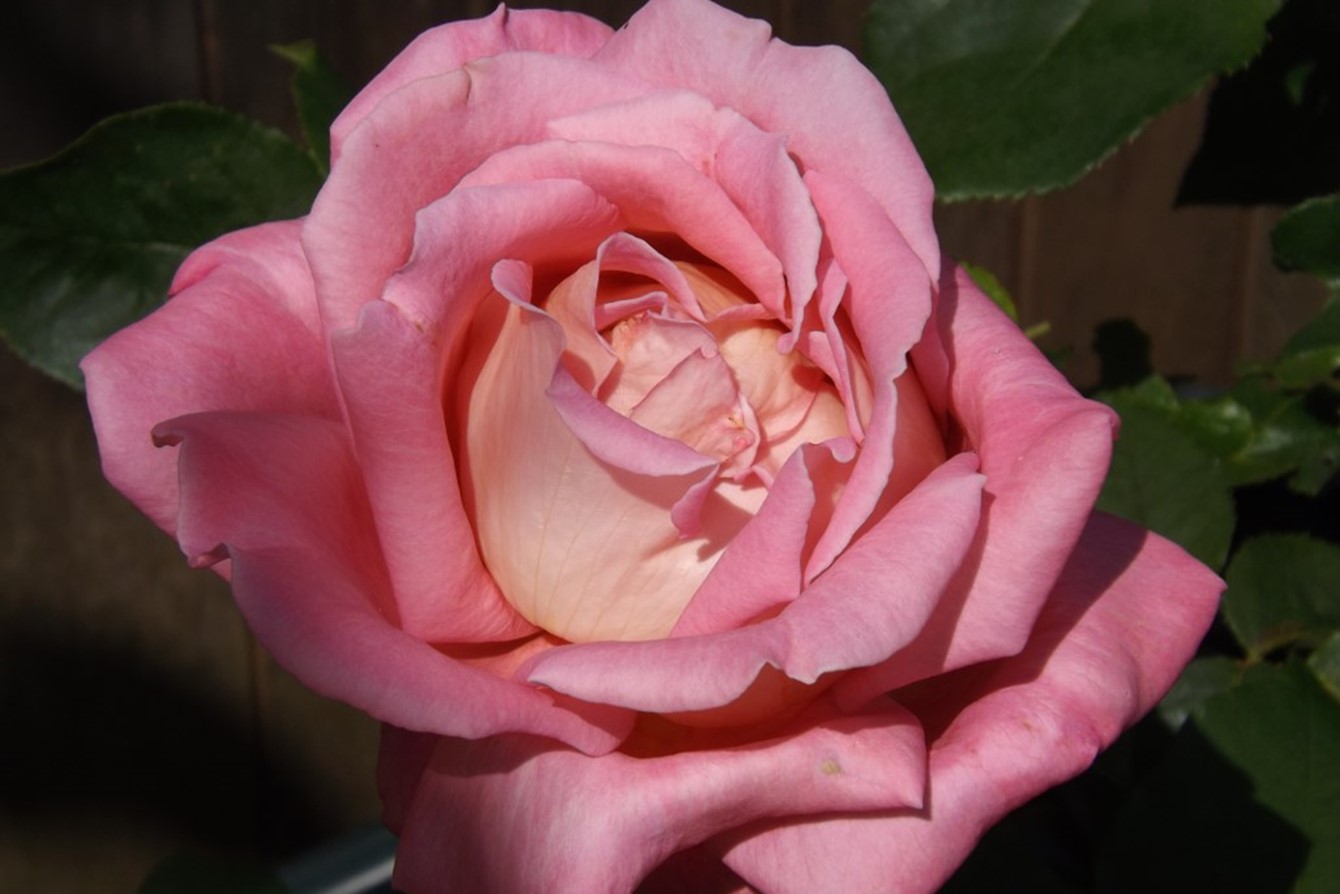 Rosa 'My Choice'
This aptly named Hybrid Tea rose is a great favourite of the entrant. It was originally purchased from its raiser, Edward Le Grice, who was a well-known rose breeder based in Norfolk. It forms a robust and very healthy bush to approximately 90cm and is representative of the Hybrid Tea roses of the 1950s.  Its large, full and fragrant blooms are a subtle blend of soft pink and creamy yellow.
Upon its introduction in 1958 it was awarded the Royal National Rose Society Gold Medal and the Clay Vase for fragrance, quite an accolade! Sadly, it has been unavailable commercially for many years and its owner believes it should not be allowed to slip into oblivion.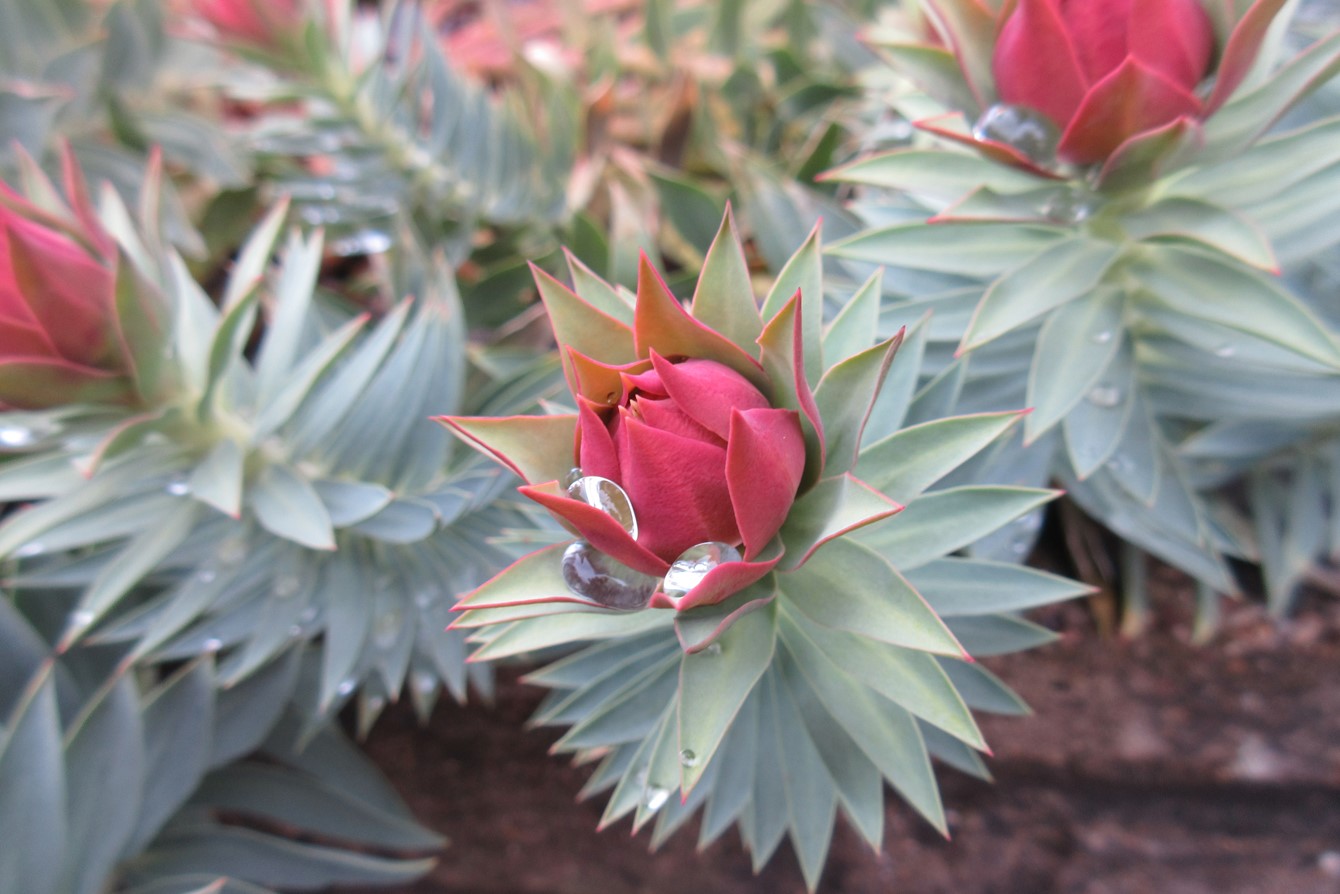 Euphorbia rigida 'Sardis'
This plant was grown from seed collected from a plant at Felley Priory garden in Nottinghamshire. Nottingham plantsman Ray Cobb gave the plant to Felley Priory after he had grown it from seed given to him by Christopher Brickell, eminent plantsman and former director of the RHS, who had collected it during a visit to Turkey (hence the name).
This lovely Euphorbia has blue green foliage with the new growth tinged pink in spring. The flower buds in early spring are vivid pink/red which open to yellow and turn red as the blue/purple seed heads form. It was commercially available until 2011 but there are no current suppliers.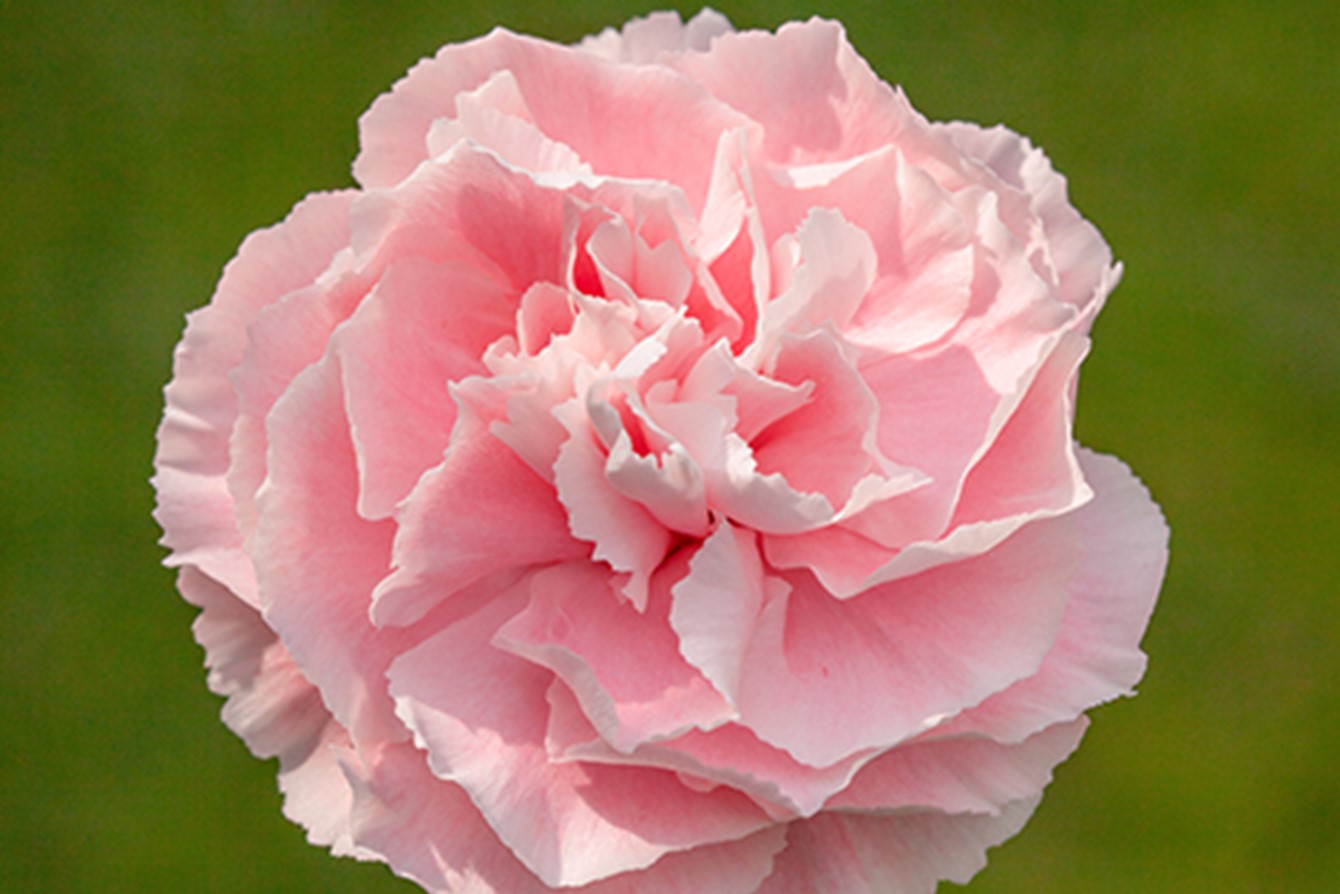 Dianthus 'Marchioness of Headfort'
This plant came from a large estate which had been growing perpetual flowering carnations for many years.  Many of their cultivars had been thought lost to cultivation. It was bred by the Head Gardener at Headfort House and named for Rose Boot, the 4th Marchioness.
This not the tallest of perpetual carnations, being no more than 90cms, and has a good scent and tidy flowers held on sturdy stems, which makes it a good cut flower.  It can be used as a specimen pot plant and as with all 'Perpetuals' it repeat blooms. Though registered in 1930 and winning an RHS Award of Merit in 1938, as far as we can tell, this cultivar has never been available commercially.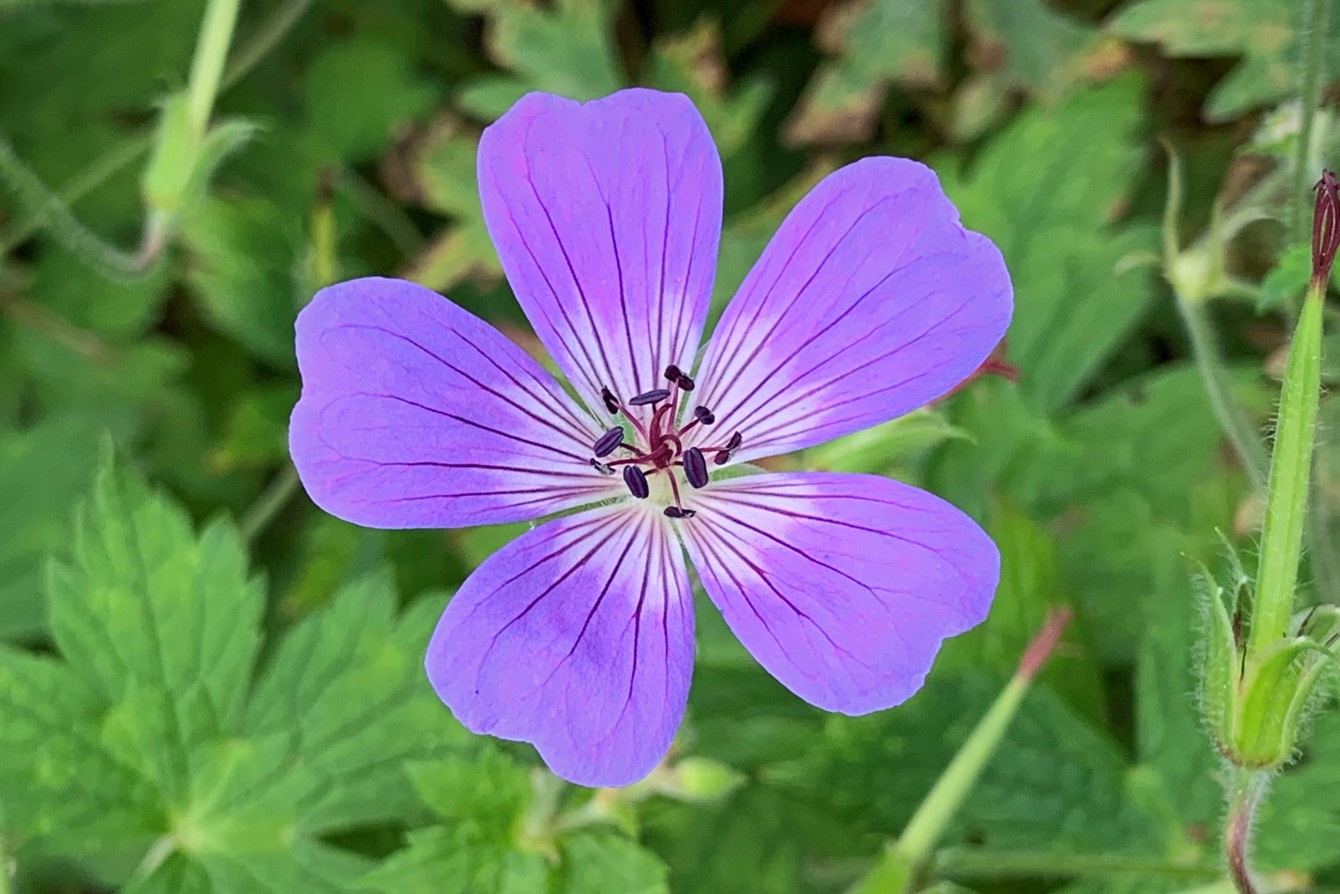 Geranium 'Nora Bremner'
Bred by Alan Bremner of the Orkney Islands, who specialises in breeding hardy geraniums, and named after his mother. Though this does occasionally appear in nursery listings, it has proved hard to find stock actually available as it is difficult to propagate.
Resulting from a cross between G. rubifolium and the cultivar G. 'Buxton's Variety', it has a long flowering period, from July-October, and large flowers of soft violet blue. The flowers have a white eye and are carried above the attractive marbled leaves. It will scramble over shrubs, making a lovely covering for bare rose stems.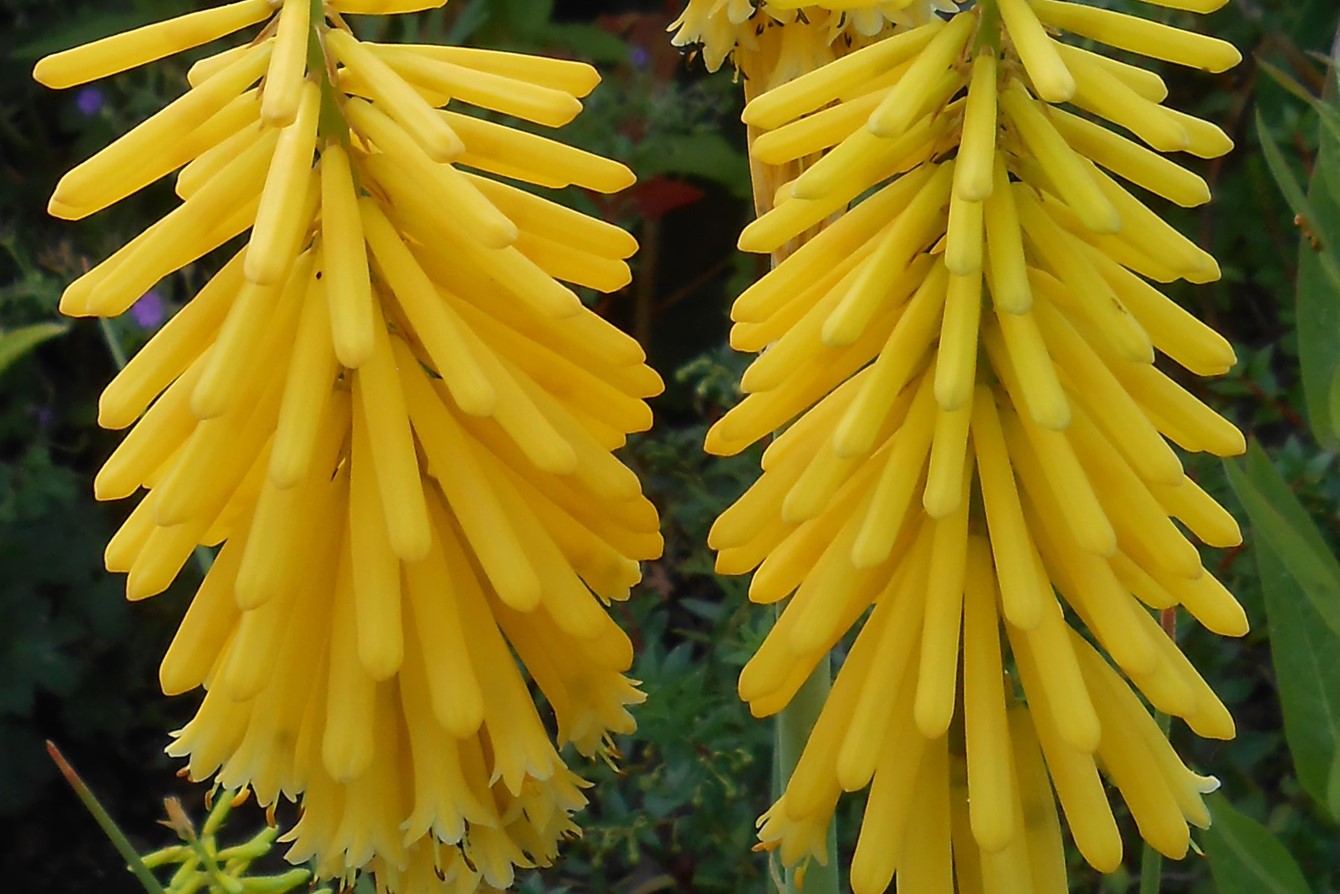 Kniphofia 'Goldfinch'
The Slieve Donard nursery in Northern Ireland, was run by a succession of notable plantsmen during its lifespan (from 1906 – 1975). They introduced over 250 plants, with many becoming garden favourites. They bred a series of Kniphofia named after birds, most of which are no longer available. However, 'Goldfinch' found its way into the garden of our entrant via Marwood Gardens in Devon. 
Kniphofia 'Goldfinch' was introduced some time before 1952. It is a tall, elegant plant with bright golden yellow flowers, which always attracts comments from visitors. Charles Nelson's book of Irish heritage garden plants 'A Heritage of Beauty' describes these flowers as being 'vigorous and free.'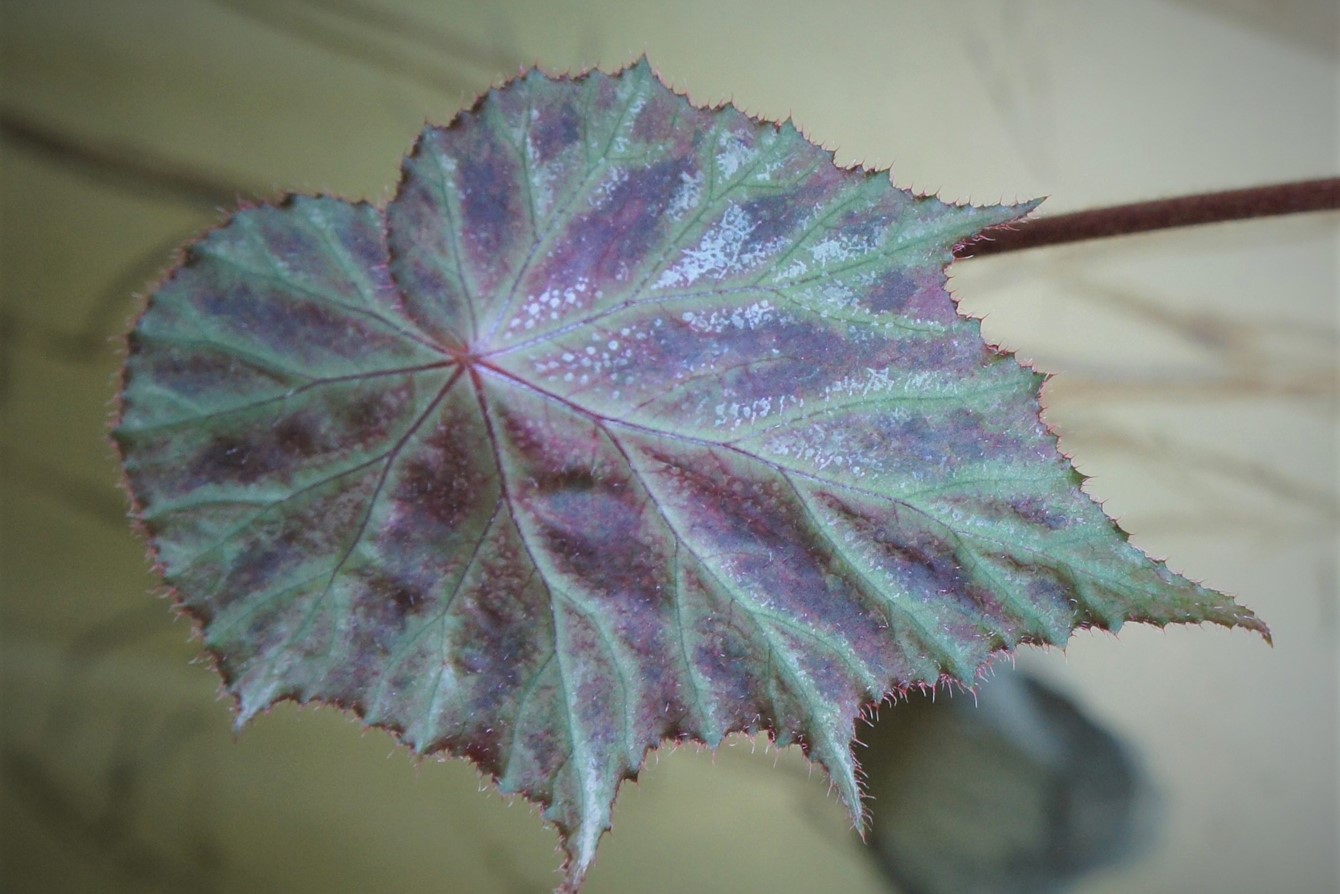 Begonia 'Brown Lake'
Begonia 'Brown Lake' is a large hybrid, bred by Rudolf Ziesenhenne in 1946. He was known as 'Mr Begonia', who in his long life described many new species and created many hybrids. The exact parentage of this plant is not known. It is grown for its colourful, abundant foliage and the leaves can grow up to 20 x 30cm with a petiole of 40cm. The upper surface of the leaf is dark green and bronze with splashes of silvery highlights, underneath the leaf is a mahogany red/brown colour.  It is easily propagated by leaf or stem cuttings.
It was acquired from a specialist begonia nursery in 1998 and has not been commercially available since 2011 when they went out of business.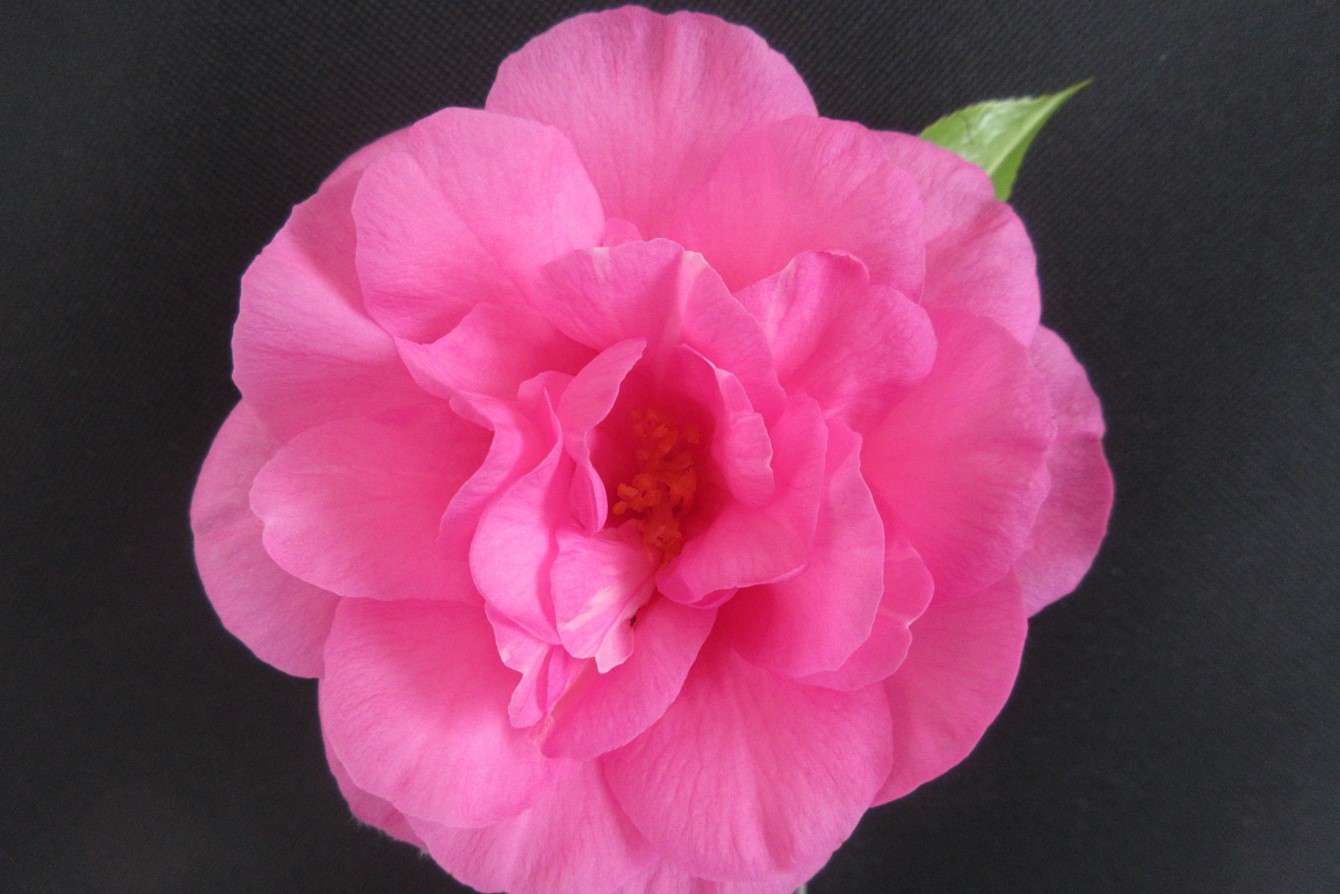 Camellia x williamsii 'Yesterday'
Tregrehan has been the family home of the Carlyons since 1565, and throughout the years there have been many keen gardeners born into the family. From the 1960s Gillian Carlyon spent many years hybridising the camellias on the estate with American imports, and registered over 30 cultivars.
On reading the article on Camellia conservation in the Plant Heritage spring Journal, our entrant decided to investigate the large 35-year-old specimen growing in his garden, the name of which he had long forgotten. He discovered the original plant label - Camellia x williamsii 'Yesterday' - which showed that it came from Dobbies Garden Centre, c1985, at a cost of £9.50. No longer commercially available, this cultivar is only recorded in National Collections and a handful of other locations across the UK.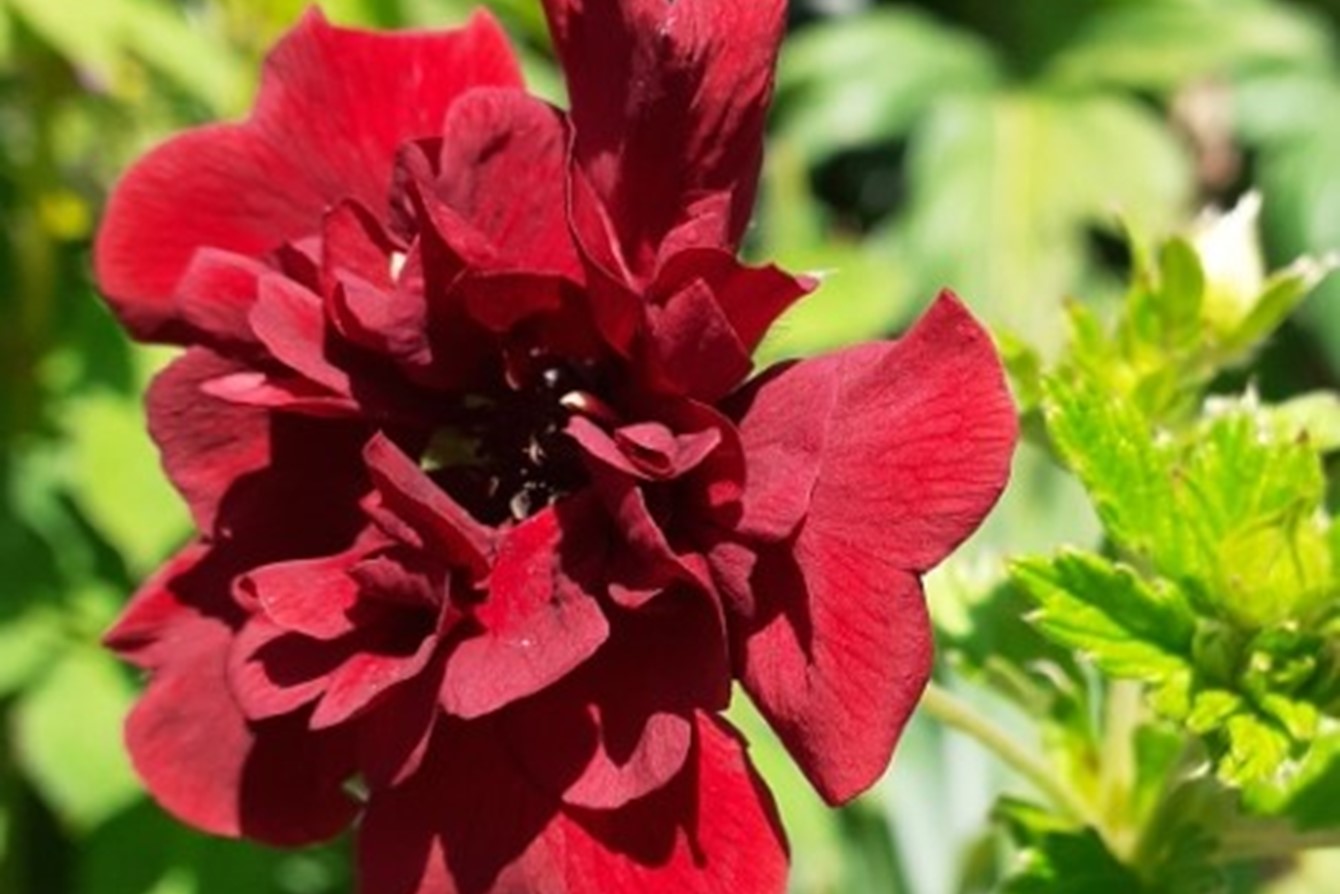 Potentilla 'Velours Pourpre'
Victor Lemoine & Son was a much-celebrated nursery in Nancy, France, with three generations of the family running it from 1849 - 1968. Famous for their double flowered lilac hybrids, Victor Lemoine was also the first to breed a double flowered Potentilla. This cultivar 'Velours Pourpre' has double flowers in a wonderful deep crimson colour. Slow to bulk up, but has always been happy and healthy in its owner's garden.
The earliest record we have for this is in Lemoine's 1874 nursery catalogue and it was being recommended in the UK by Country Life's 1900 publication 'The Century Book of Gardening'. Coming originally from a National Plant Collection, the plant has passed through our Plant Exchange and into our Plant Guardian scheme and is only now known from a handful of Plant Guardian locations.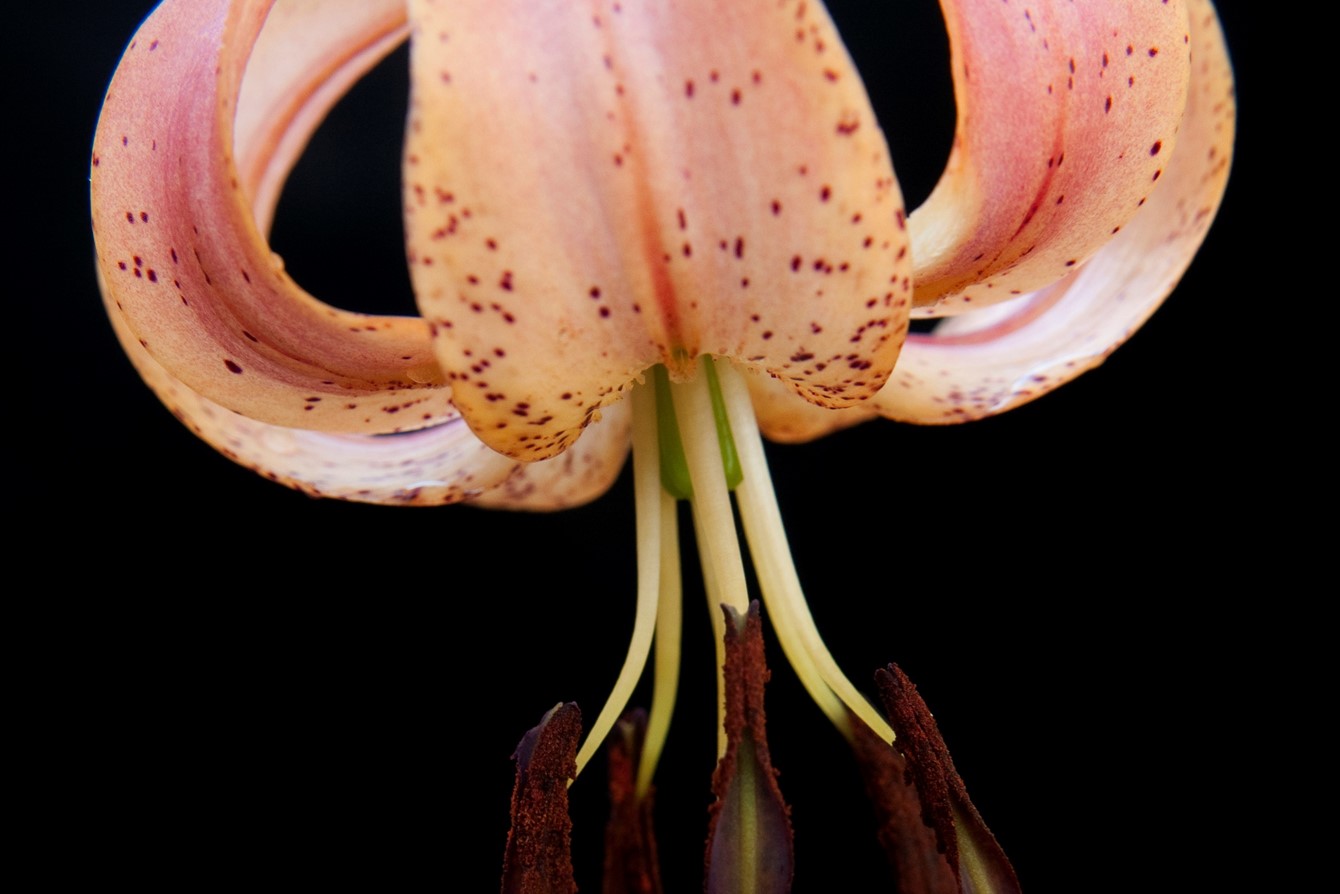 Lilium 'Ariadne'
Dr Christopher North was the head of development at the Scottish Horticultural Research Institute. He was famed for his work breeding raspberries and cabbages, before turning his attention to lilies and was able to produce crosses that many thought impossible. This hybrid used the species Lilium lankongense crossed with the cultivar Lilium davidii 'Maxwill'.  First attempts failed until his 'eureka moment', resulting in this cultivar, 'Ariadne'.
It was later awarded the RHS Reginald Cory Memorial Cup for the best new hybrid in 1973. The scented flowers are light yellowish pink, flushed purple at the tips. It was commercially available until 2013 but only known now from a handful of locations.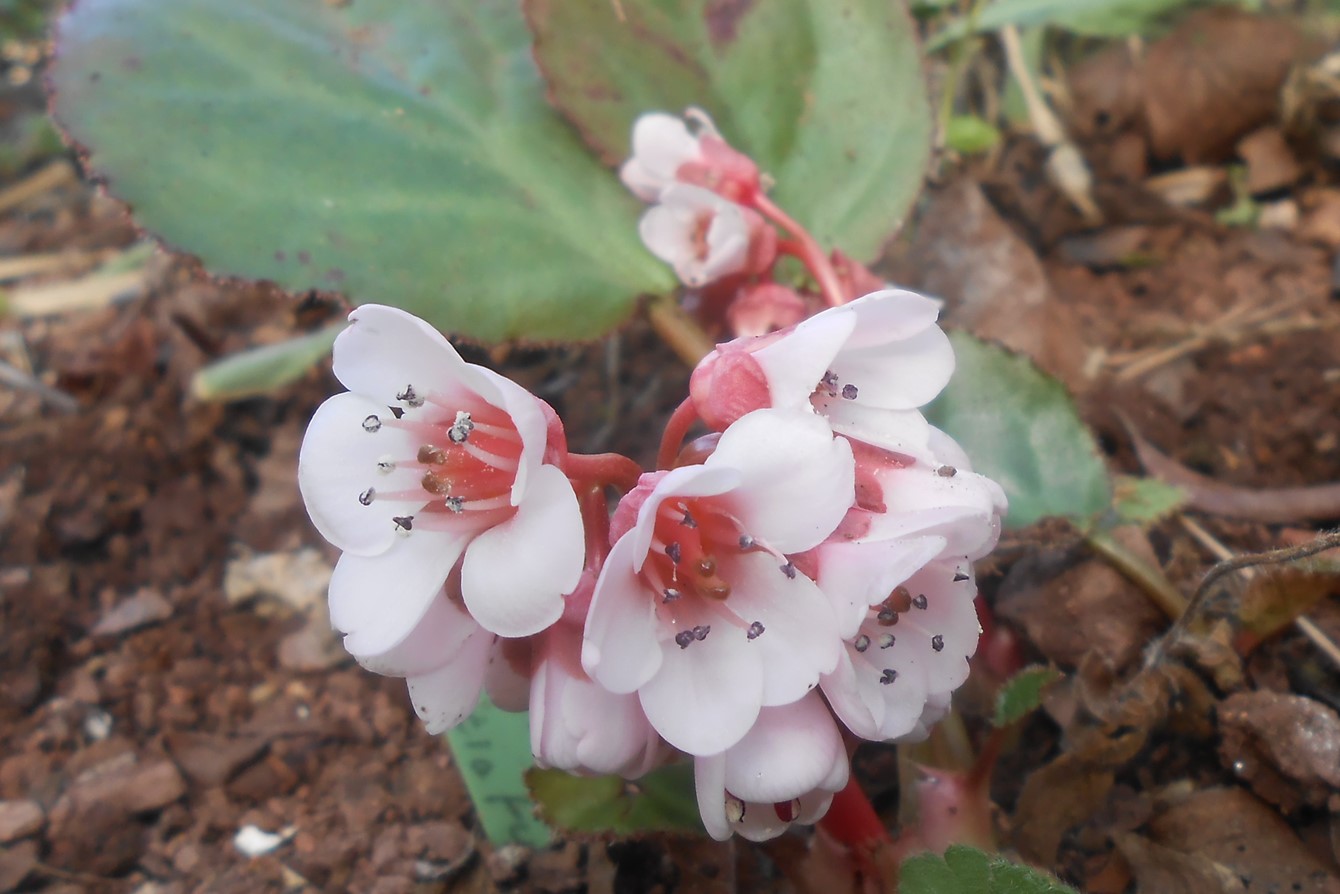 Bergenia ciliata 'Patricia Furness'
This Bergenia had its origins in the garden of noted plantsman and collector Randle Cooke. Upon his death, his garden at Kilbryde was bequeathed to Newcastle University and many of the more notable plants made their way into the hands of other specialists. This plant made its way to Alan Furness, an Alpine plant expert, who named it after his wife, Patricia.
It is a compact and dainty, small leaved Bergenia that is very floriferous and holds onto its flowers for a long time.  These flowers are the palest pink with a darker centre. It was given an RHS Award of Garden Merit in 1992 but has been unavailable commercially since 2015.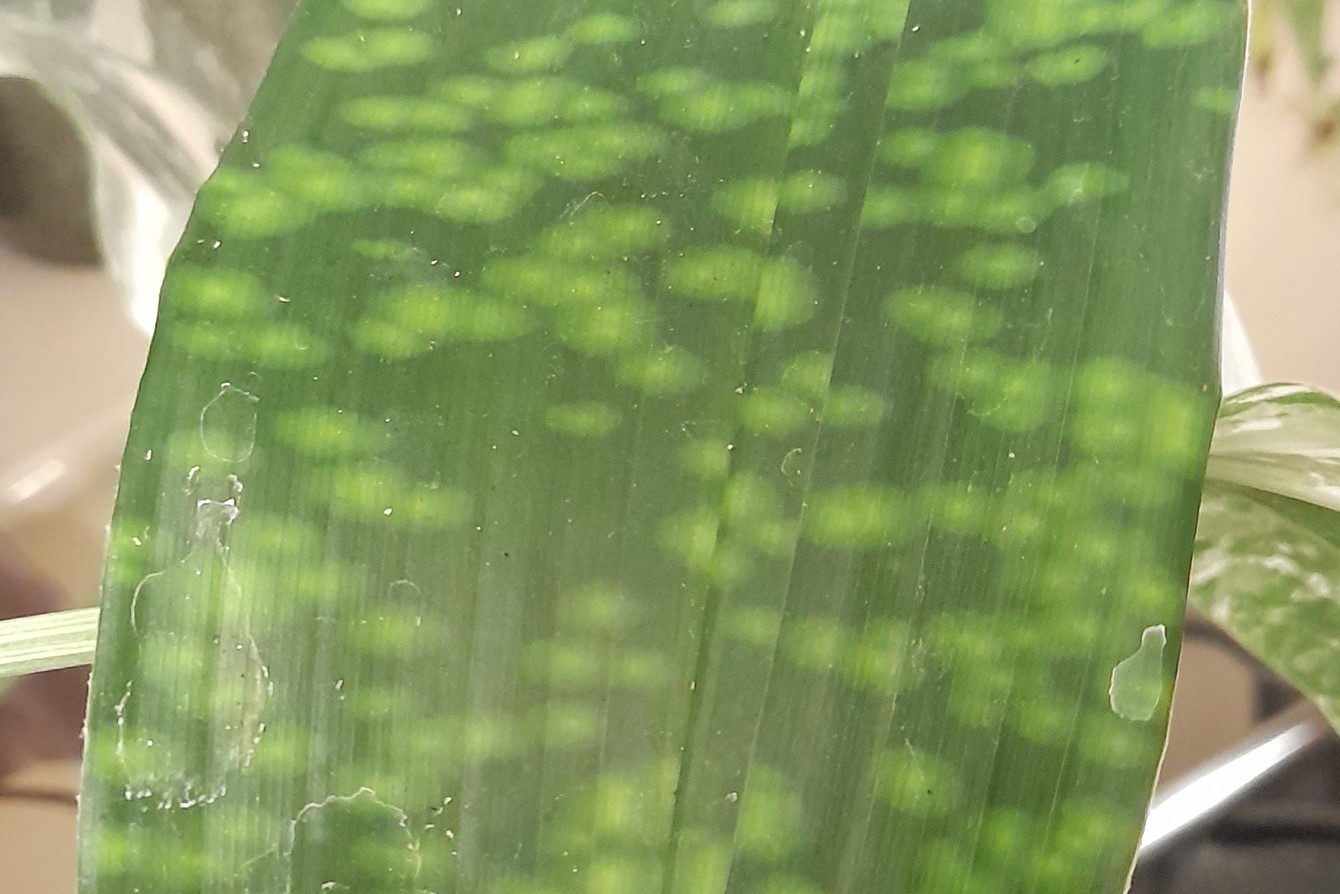 Aspidistra 'Irish Mist'
The origins of this plant are lost in the mists of the Aquatic House of Glasnevin Botanic Garden in Ireland. It had been growing in this part of the gardens for many years before it was recognised that it was unique enough to warrant a name, and so was given the name 'Irish Mist' in 1990. The leaves are speckled with bold blotches of white or pale green.
It was one of the first Aspidistra cultivars that were not A. elatior to be sold in the UK. Although listed as A. lurida this was typically just given to any Aspidistra which wasn't an elatior. It was sold commercially up until 2014, but is now only known from a couple of locations.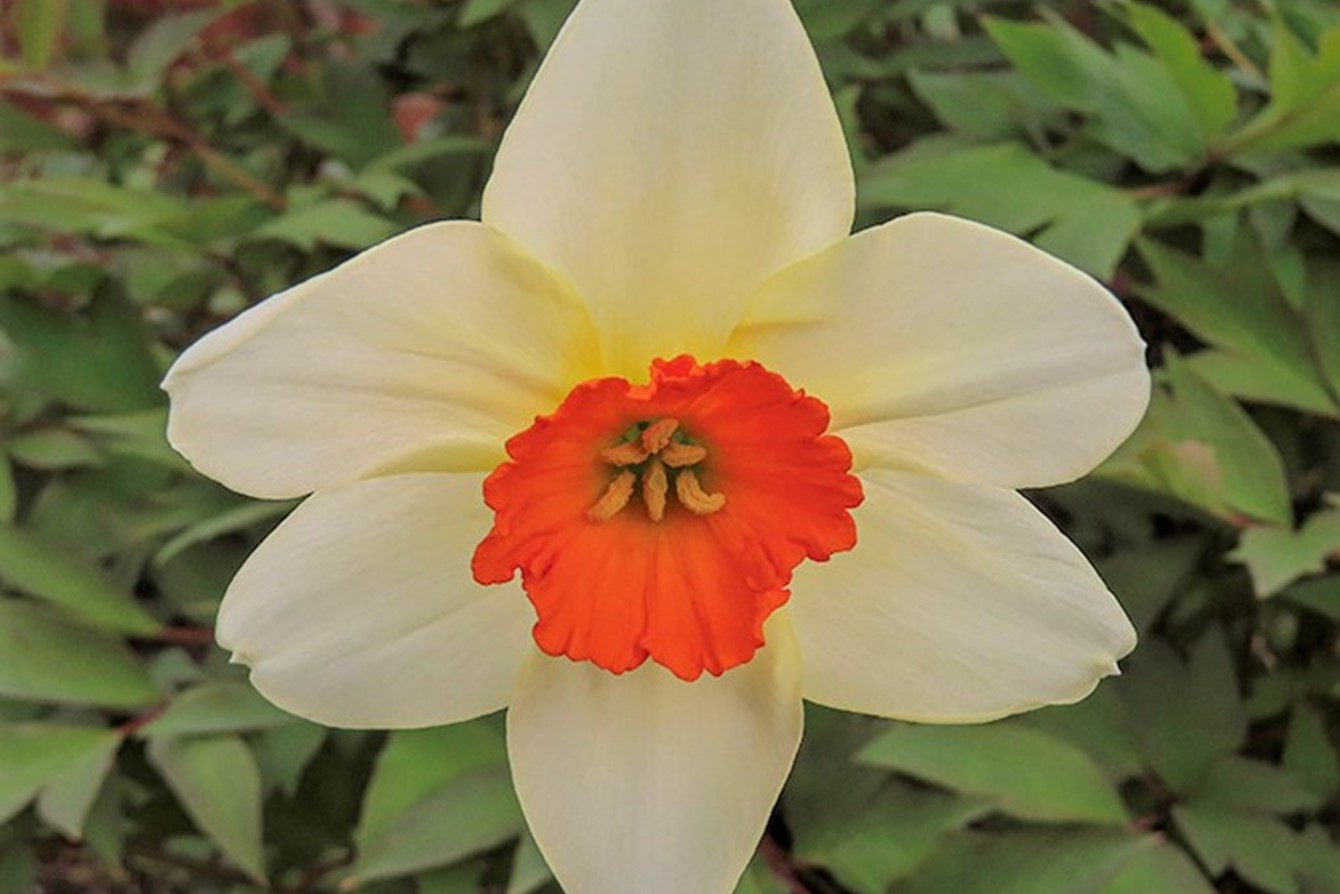 Narcissus 'Hades'
The Backhouses were three generations of one family, who made their name breeding daffodils, starting in the mid-1800s. This cultivar was bred by Mrs R.O. Backhouse and given an Award of Merit in 1928. Mrs Backhouse won the Daffodil Society's Peter Barr Cup in 1916 for 'services to daffodils' – quite unheard of for a woman in those days.
She specialised in breeding daffodils with deep orange or red cups and this is one of the darkest. As far as we know, this has never been available commercially, and only survived in the garden of a keen amateur collector, from where it was handed on to the current owner. It increases slowly, so is grown in a border to decrease competition.
Be part of a colourful and imaginative future, ensuring garden plants will be enjoyed by generations to come