The winner of the judges choice for the Threatened Plant of the Year 2022 is Paeonia 'Gleam of Light'
The judges felt that this peony has great merit due to its perfume, appearance and free flowering nature, which make it distinctive, desirable and useful for breeding. The connection to Kelways links it to one of our best known and most historic plant nurseries.
The public vote was won jointly by Aeonium arboreum 'Albovariegatum' and Rosa 'Sir Winston Churchill'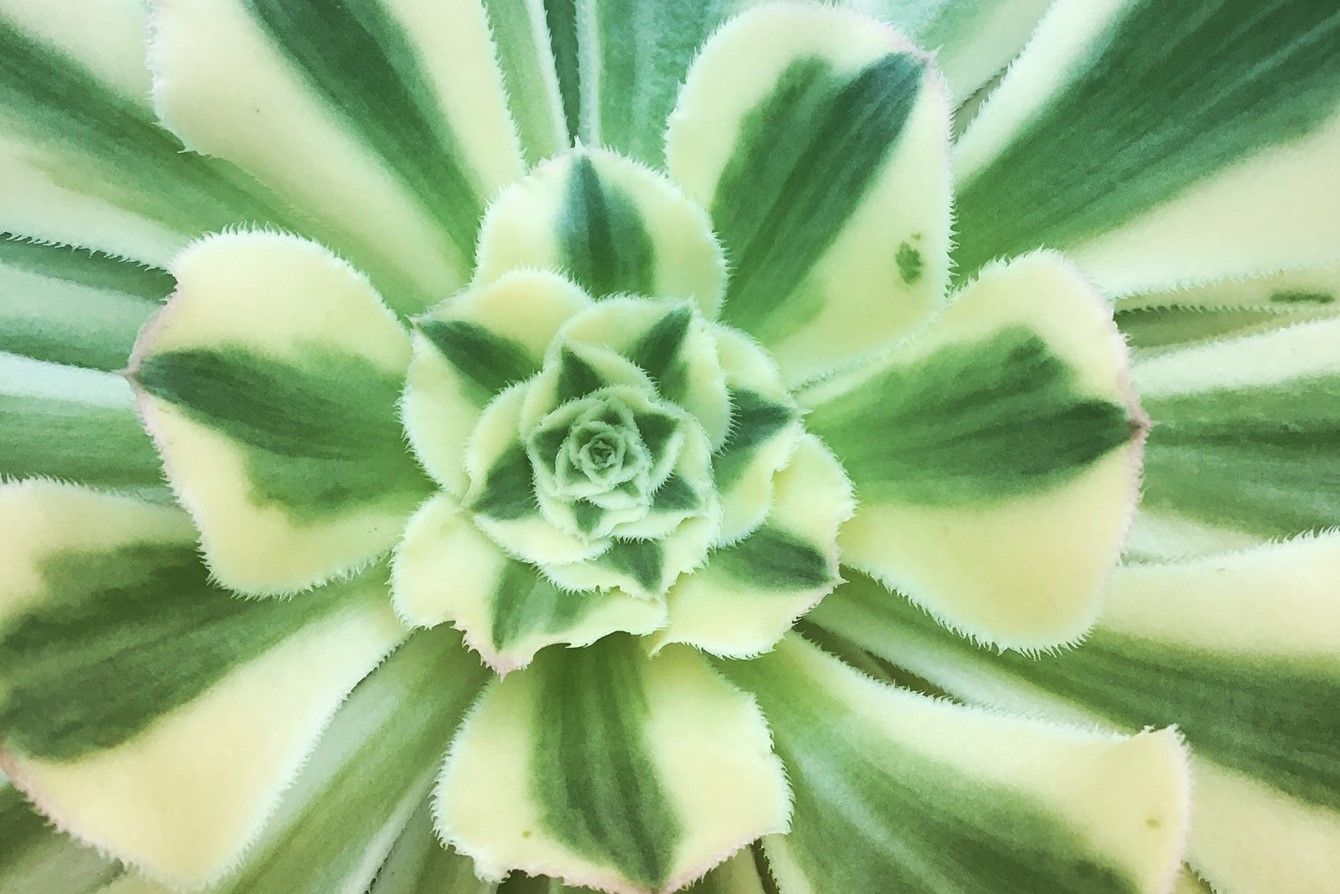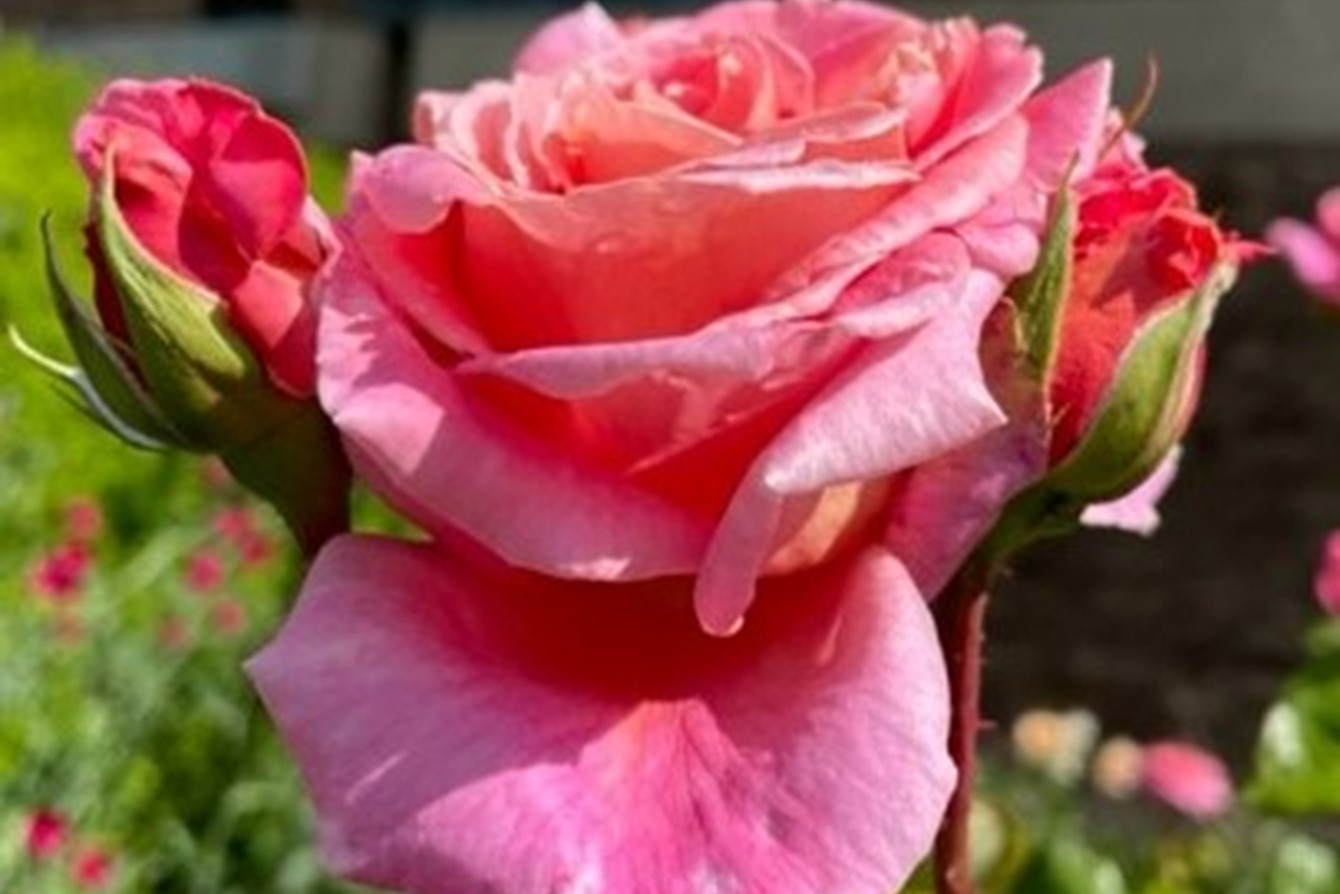 A big thank you to all of our entrants - read more about their stories below.
Camellia 'Senator Duncan U. Fletcher'
This camellia was bred in 1941 in the USA, and named for a long serving US senator.
Originating from seed, it has twisted, dull green foliage and growth is slow and upright. It flowers mid to late season, with attractive, semi-double flowers - peony formed - in a rose to dark red colour. It flowers very well on a bush that is now about 8ft tall after 30 years.
Not available for sale and only known from a handful of garden locations.
Iris 'Benton Baggage'
This Iris was bred by Cedric Morris, the artist and plantsman who lived at Benton End and set up an art school there. He registered 90 cultivars out of the thousands of seedlings he raised, many of which with the Benton prefix. The name Baggage came from of one of his cats.
This cultivar, registered in 1945, seems to have never been available commercially. Thought lost, the Collection Holder was contacted by a public garden in Ireland who were still growing this cultivar and sent over some rhizomes.
Rosa 'Sir Winston Churchill'
Bred in 1955 by Dickson's in Northern Ireland from an unnamed seedling and 'Souv. de Denier van der Gon'. Named for Sir Winston Churchill, who it is said took an active part in ensuring the quality of plants bearing his name.
It won a gold medal from the National Rose society but was then lost from UK horticulture for many years. The search for this plant went all the way to Australia, where it still existed in a collection. Bud material was sent back to the UK, grafted and distributed to keep it safe for the future.
Iris 'Zua'
Selected by Mrs William Crawford, in the USA, and registered in 1914, this was a sport from Iris florentina. 
This relatively short, bearded iris has large flowers with crinkly, creped petals of the palest blue and a beautiful perfume. It was highly rated in early catalogues for its unusual features, and was sold commercially for many years.
This particular plant was sourced from a garden in Sussex, and its identity confirmed by the secretary of the Iris Society. It is now only known in a couple of UK garden locations.
Primula auricula 'Sissinghurst Castle'
This border auricula was grown for many years at Sissinghurst Castle Garden.  During the 1980's the Sissinghurst head gardeners, Pamela Schwerdt and Sibylle Kreutzberger, bought auricula seeds from the primrose specialists Barnhaven. From the resulting seedlings, they selected this one as the best, naming it 'Sissinghurst Castle'.
For several years it formed the spring display in the large urns in the Top Courtyard at Sissinghurst. It has never been available commercially and this is the only recorded location for this plant.
Agapanthus 'Mercury'
This agapanthus was named for the colour of the flowers -  pale silver-grey - held on stems around 90cm tall. It was bred by Dick Fulcher in 1992 in Devon and the entrant sourced the plant directly from Dick.
It has been supplied sporadically by a small number of nurseries. However, it had fallen out of nursery catalogues and also from National Plant Collections, but fortunately was being kept safe by a Plant Guardian. Thanks to this it was returned to a National Plant Collection a couple of years ago.
Geranium × lindavicum 'Gypsy'
A very attractive small Geranium, originally raised by the noted plant breeder Eric Smith.
It has always been a rare plant possibly because it doesn't produce much material for cuttings and was thought lost for a time after the hard winter of 1984. However, it has been treasured and passed on by keen plantsmen.
Praised for its unusual in colour in Peter Yeo's book on hardy geraniums, it has bright, cerise flowers with red veins, fading to white near the base, with a black blotch near the centre.
Paeonia 'Gleam of Light'
Kelways nursery were established in 1851 and were so well known for peonies that a temporary train station was set up in summer near their peony grounds to allow visitors to stop and walk amongst the blooms.
This cultivar was first recorded in their 1954 catalogue and described later as having 'stunning cup shaped blooms of pale delicate pink with a central boss of short yellow petaloids. Exquisite perfume. Very free flowering. Mid season to very late.' It was commercially available until about 5 years ago but now only known from a couple of locations.
Rhododendron 'Charme La'
Hybridised by the noted rhododendron breeder Dr Joseph Brueckner, who bred plants designed to withstand the harsh Canadian winters. It was bred in 1969 from a cross between two wild species – one from the USA and one from China. 
A compact plant, only reaching 60cm in 10 years, it has large flowers in comparison to the leaf size, in a lilac/mauve colour and makes an attractive small shrub year round.
It was being sold in the UK by at least 1997, though last listed for sale in 2017.
Aeonium arboreum 'Albovariegatum'
There is reference to a variegated Aeonium arboreum grown in the glasshouses of grand houses dating back to 1699, with a variegated sport being found in a plant belonging to the Duke of Beaufort at Badminton. In 1959, aeonium breeder BK Boom confirmed the cultivar 'Albovariegatum' and noted the link back to these early references of variegated tree aeoniums.
The swirling rosettes change colour through the season from almost entirely creamy white with a pink tinge around the leaf margin to lime green, cream and pink variegation.
Hemerocallis 'Eye-Yi-Yi'
This daylily was bred in 1988 in the USA by Mrs. E. Vern (Peggy) McCroskey of San Diego, California. The parents were 'Holiday Delight' and 'Chinese Autumn'.
This was the only plant she has ever registered and not much more is known about her. It received an Honourable Mention by the American Hemerocallis Society in 1996.
It has vibrant orange flowers with a bright red eye, and the plant blooms long and late.
Begonia 'Norah Bedson'
'Norah Bedson' is a pretty Begonia hybrid raised 1962 in the UK by FJ Bedson, who was the founder president of the National Begonia Society. It has been the parent of many further cultivars.
Easy to propagate from leaf or stem cuttings, it grows well in a pot or on a moss pole. The variegated leaves have a mottled or webbed appearance, and it has many small pink flowers in the spring.  Last available in the UK in 2011 when begonia specialists Rhodes and Rockcliffe shut down and only recorded from a handful of sites.
Help us save garden plants today so they can be enjoyed by generations to come