Congratulations to our winner
Clematis montana var. rubens 'Veitch', from the National Collection of Clematis (Montana group), Val Le May Neville-Parry
With a history going back over 100 years, and passing from plant hunter to nurseryman, to National Collection Holder, this is a delight in the garden and a worthy first winner of our Threatened Plant of the Year competition.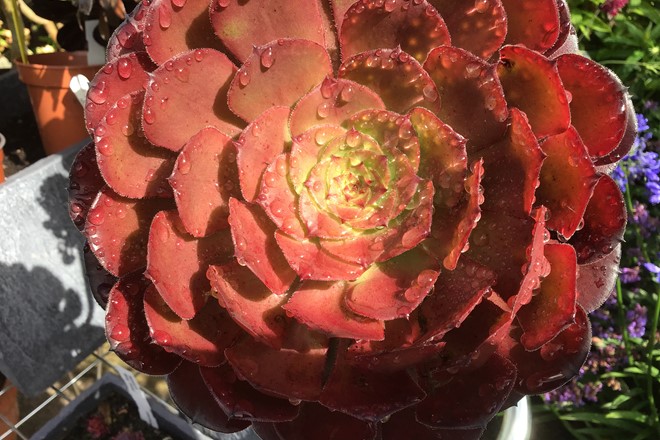 And the winner of the public vote, as voted for by visitors to this website is Aeonium 'Bronze Teacup' from the National Collection of Mellie Lewis
Read the stories of all the rare and unusual plants that made it to the shortlist below.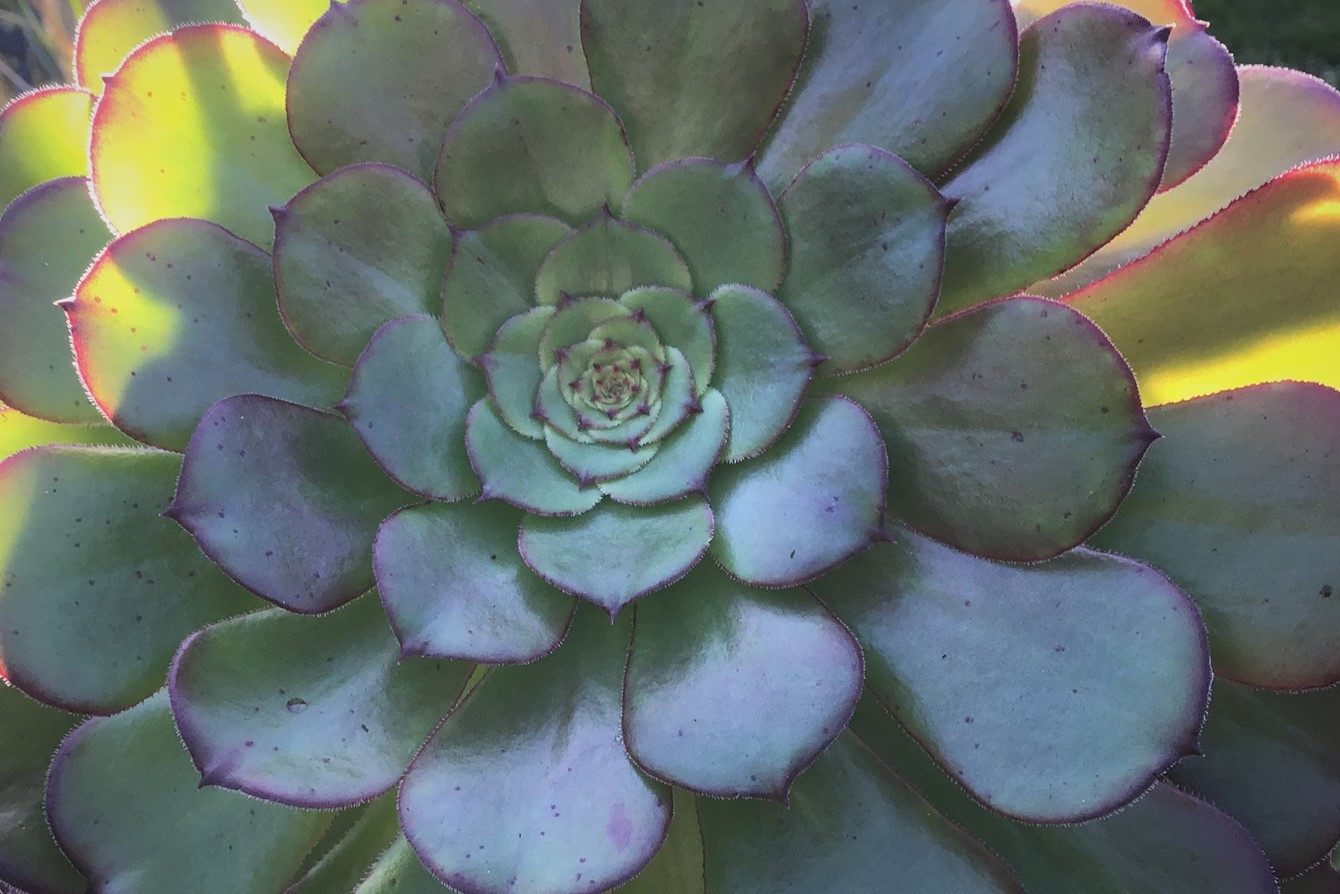 Aeonium 'Bronze Teacup'
This cultivar arrived on the market about 20 years ago when there were very few Aeonium cultivars available. However, it is rarely available today. It is compact in habit compared to many of the darker or so called purple leafed ones. The pinwheel leaves are slightly cupped and change to a gorgeous bronze colour when exposed to sunlight. The owner says "I'm worried it will be lost forever. This is its moment to shine". Though she has grown this Aeonium for many years and is often asked for a cutting, it is slower than most to offset, so harder to propagate.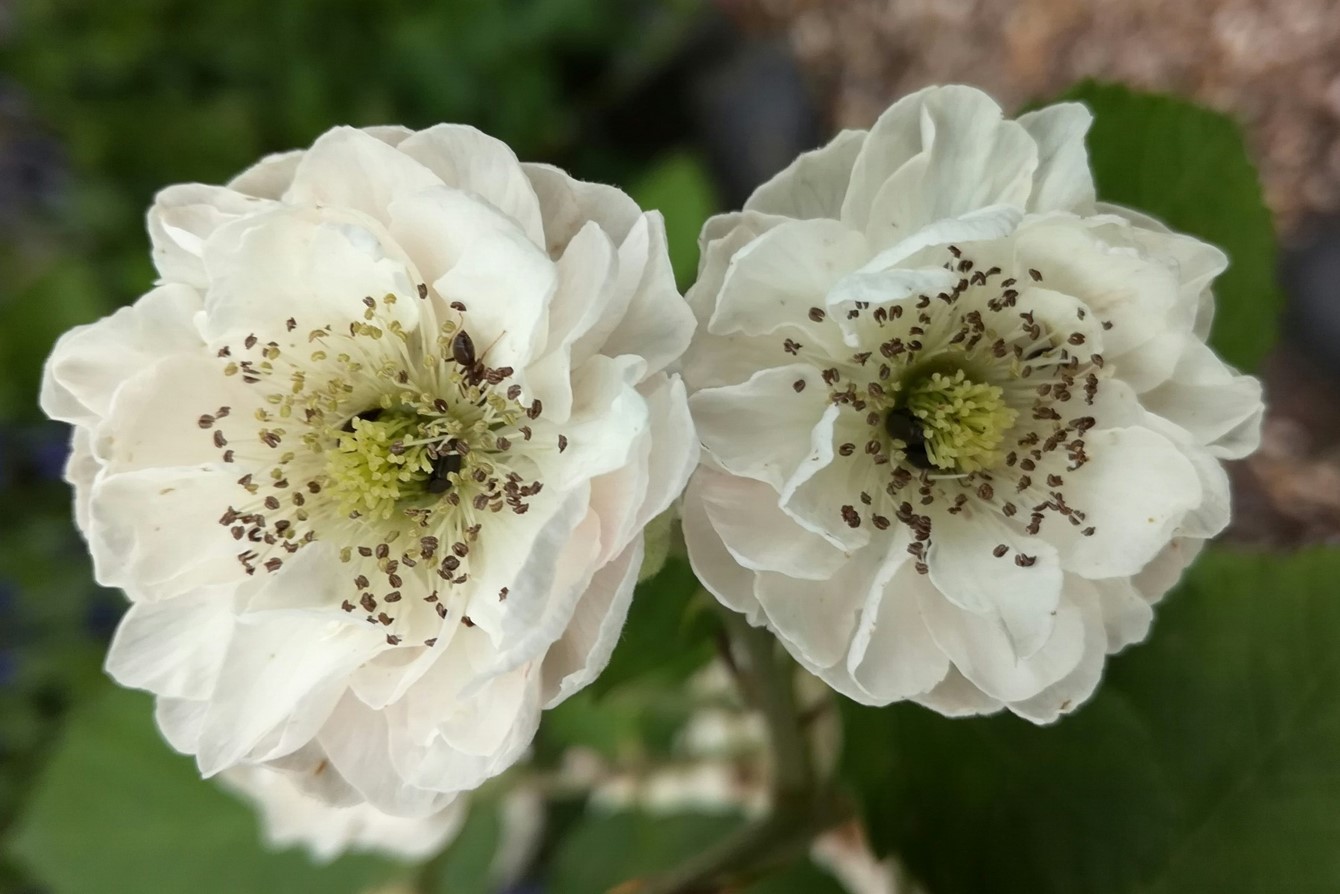 Rubus thyrsiflorus 'Flore Pleno'
Although occasionally seen in old publications and even quoted in the Hilliers Manual (under synonym of R. linkianus), the collection holder knows of only one other person who has a plant. Nor is it found in any other collection, be it private or a botanic gardens.
It was sourced in 2015, from a donation by a plant collector nurseryman, who saw this as a very threatened variety. In an otherwise average looking bramble, it sports beautiful, white, double flowers which resemble a white rambling rose. It has never been available commercially.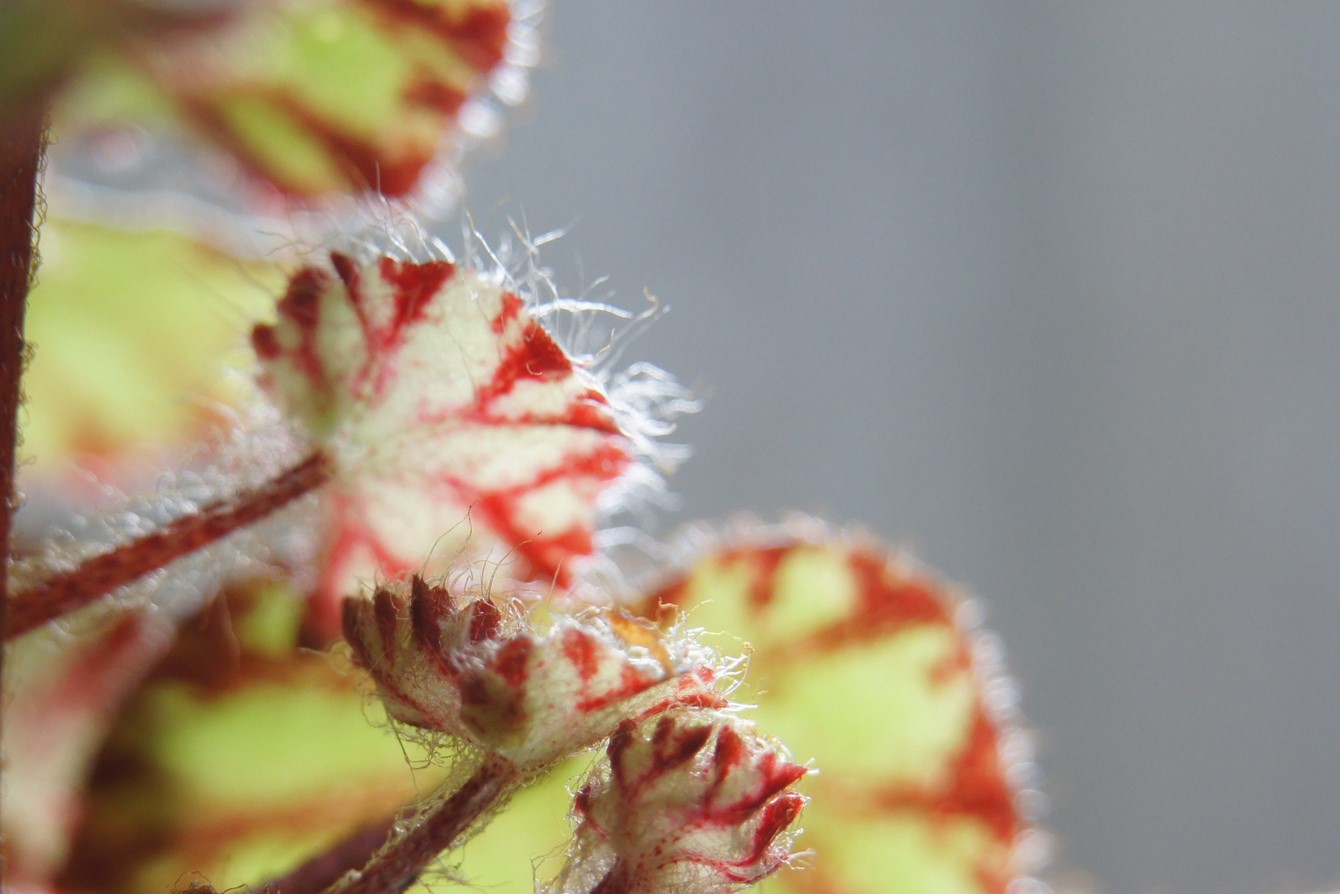 Begonia 'Barclay Griffiths'
This is a small Begonia bowerae hybrid.  This group of hybrids are commonly known as eyelash begonias because of the eyelash-like hairs around the leaf margins.  It was purchased in 1998 from Rhodes and Rockcliffe, a specialist Begonia nursery and National Collection holder. However, when they closed, this cultivar dropped out of commerce and perhaps would have been lost completely were it not kept growing by this entrant.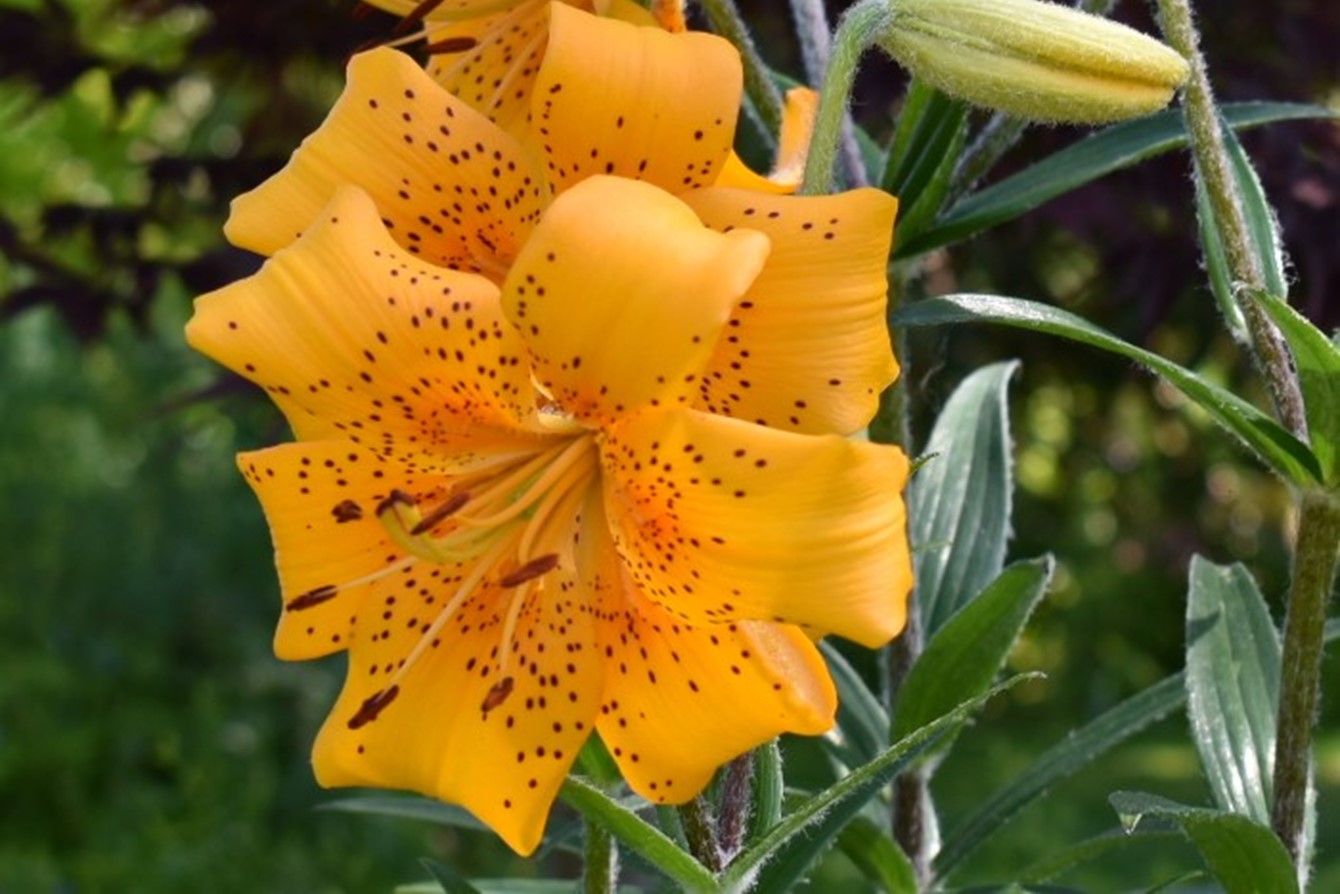 Lilium 'Odysseus'
This is a fine example of the type of lily developed by Dr C North for the British commercial market. 'Odysseus', registered in 1976, was given to the owner in 2011, when they visited Mr C MacRitchie of Highland Liliums nursery, who were tasked with growing them on for the trade. It is one of the first of the North lilies to flower, featuring flowers of a strong orange colour on plants of medium height. It hasn't been available commercially for at least 2 decades but lives on in a National Plant Collection.
Aeonium 'Blush'
This is a beautiful Aeonium of the darker leafed types. A. 'Blush' arrived on the market many years ago before they were popular. Since then it has become confused with other newer aeoniums with similar names like 'Blushing Beauty', 'Darley Blush' or 'Blushing Brides'. This Aeonium turns a beautiful darker colour when exposed to sunlight and offshoots readily to make a good sized plant. It is only rarely on the market anywhere and the owner worries it will get lost altogether or confused with other Aeonium and marketed incorrectly.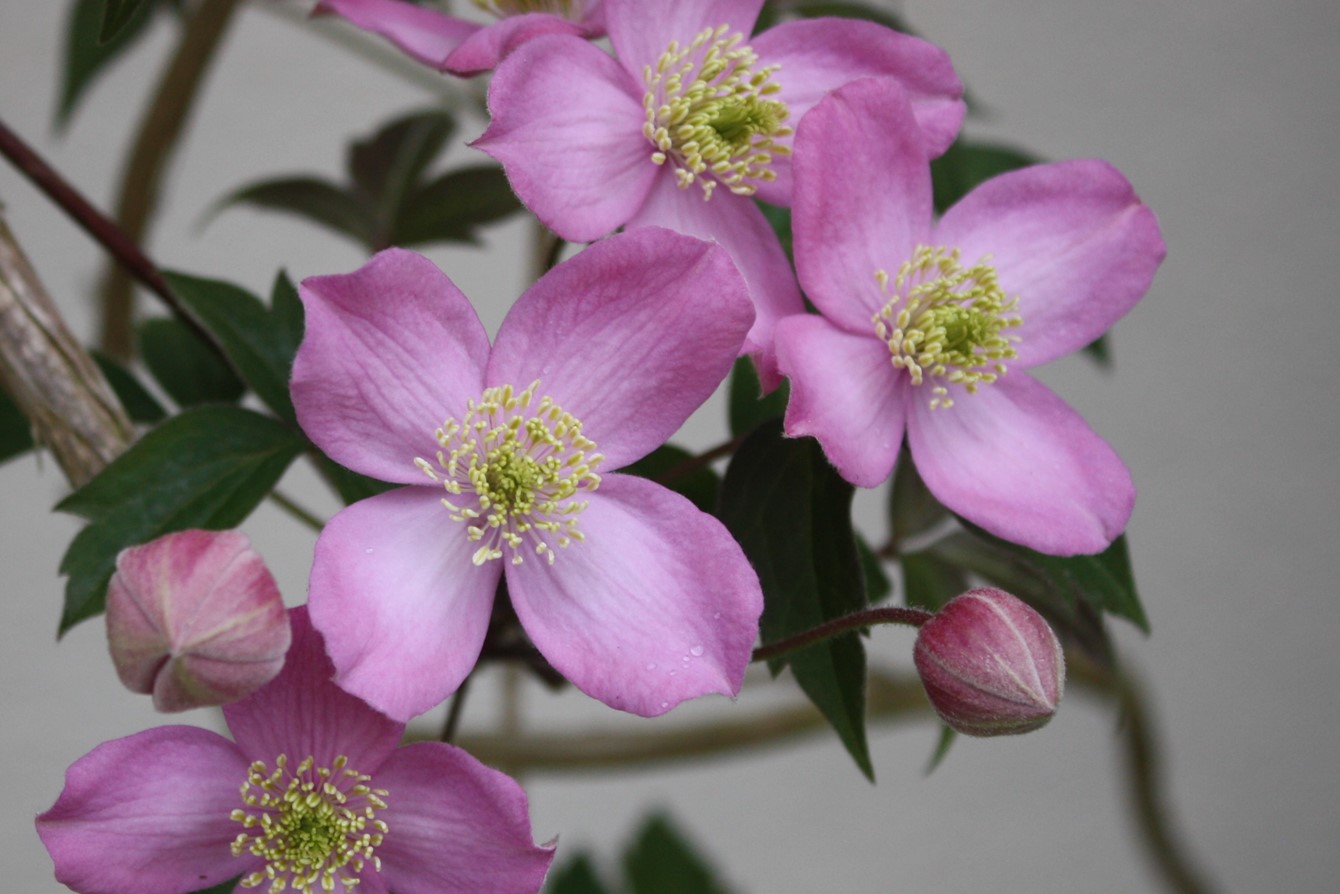 Clematis 'Veitch'
This is a stunning plant, with small, deep pink, wide open flowers (6.5cm across).  Despite C. montana's reputation for size, this is very compact, it can even be grown in a large container and always performs well for its owner.  It has its origins in a seedling selected from seed collected in the wild in China in the early part of the 20th century.  This plant was given to its owner in 2006 as a rooted cutting from a very old specimen in a garden in Devizes.  Very rarely has this been available commercially.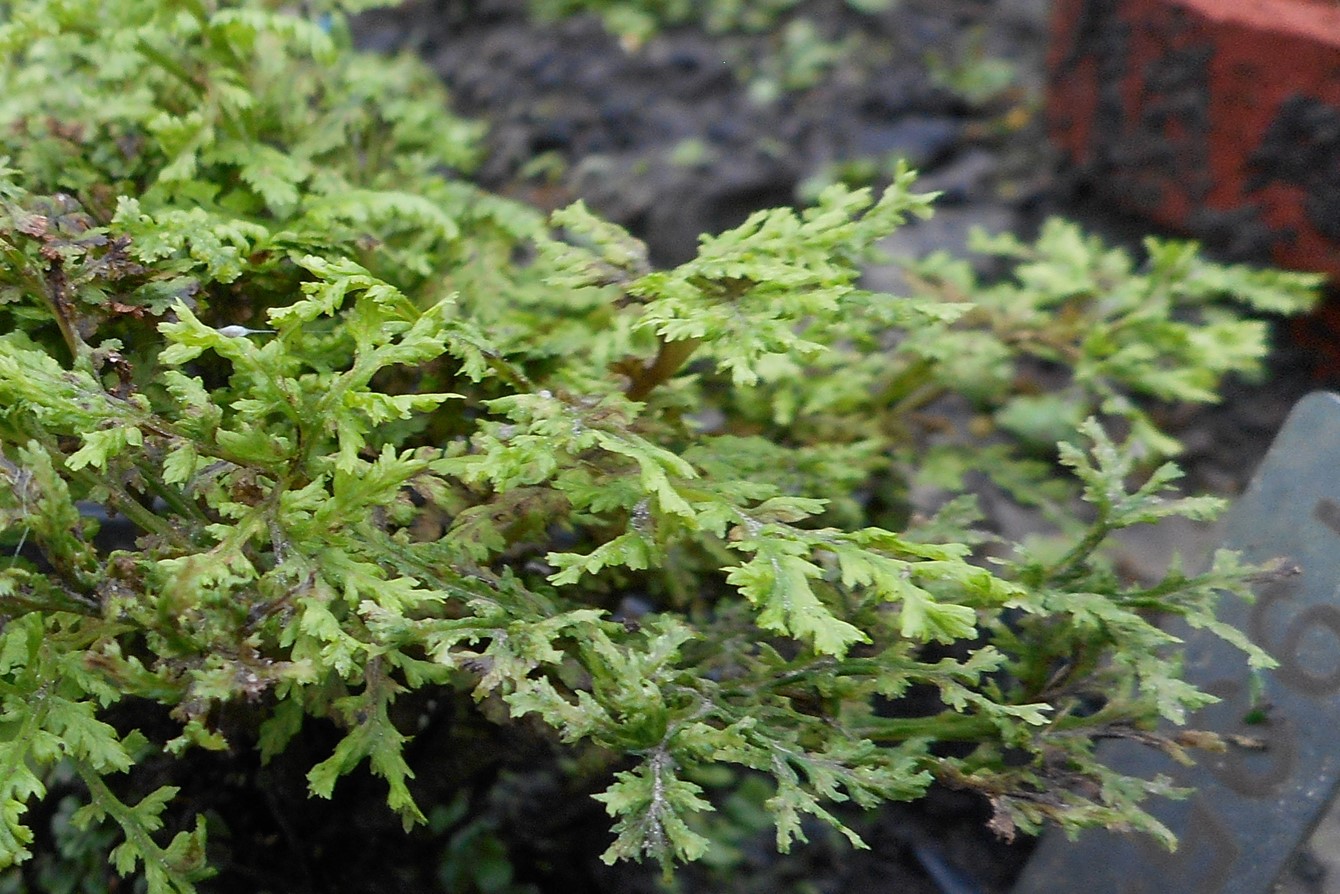 Athyrium filix-femina 'Acrocladon'
Found on the moors near Rievaulx Abbey by Mr Charles Monkmon, in 1860, it is the most extreme example of the very few 'ramose' (means the stipe and/or rachis branches) cultivars of Athyrium filix-femina. Considered rare during the 1940s-60s, it is quite probable that Reginald Kaye's nursery in Silverdale was the last nursery to have it. The nursery is now no longer in business and after a great deal of searching by the British Pteridological Society's 'Cultivar group' both in Britain and Europe, it was concluded that it had been lost. However, the owner bought it from Reginald Kaye in the early 1990s and still has it growing in their garden.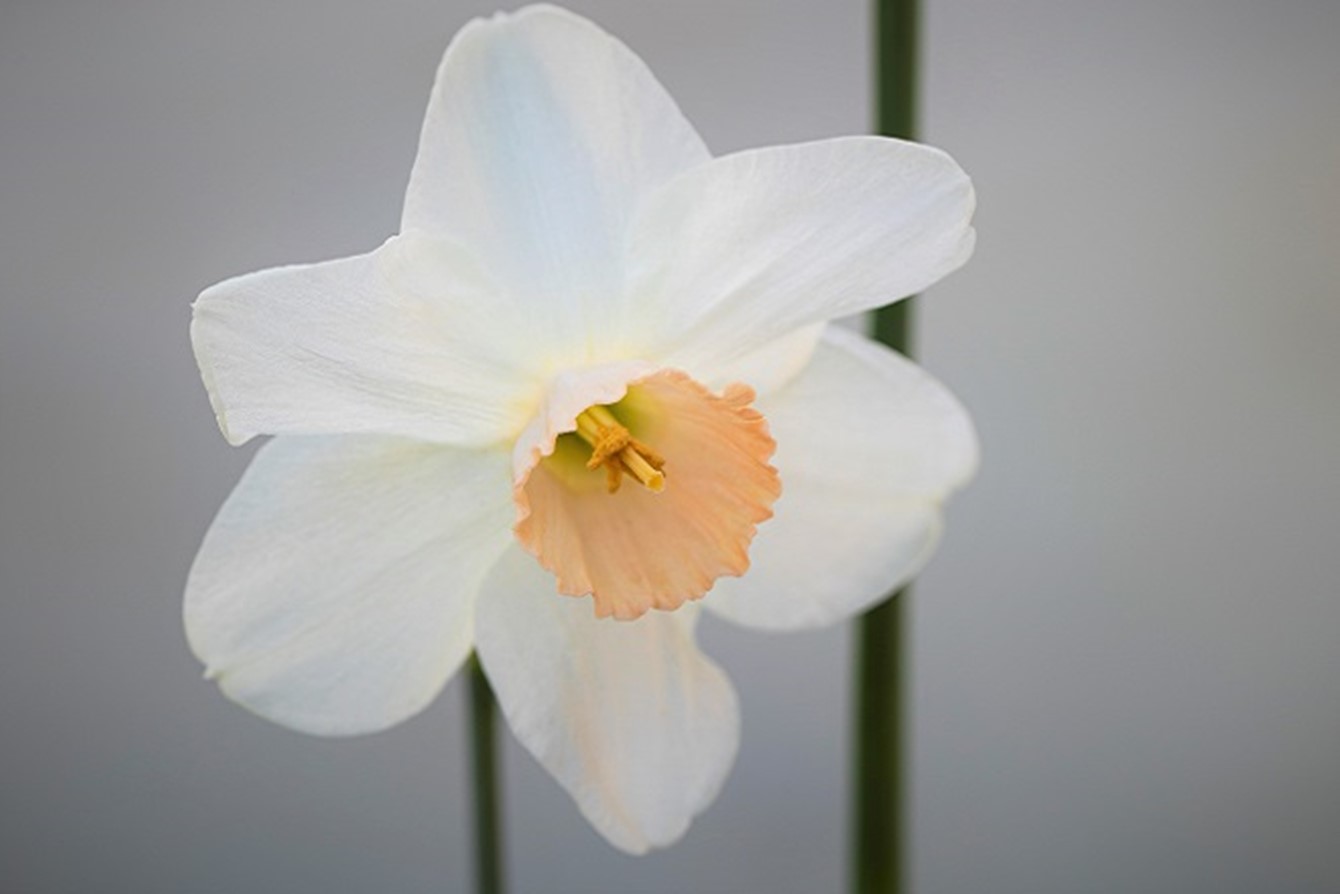 Narcissus 'Wild Rose'
This cultivar was bred by the 24th Laird of Brodie and registered in 1939. He was passionate about daffodils and gained global recognition for his work. He raised daffodils at the family seat, Brodie Castle, from 1898-1943. This specimen was obtained from the garden of the late Elisabeth Wakeland Smith, who kept meticulous records of all the plants in her care. It has been grown by the entrant since 2005. It is a small-cupped Narcissus, with a white perianth and a pink cup and is late flowering – even for pink-cupped types. 
Narcissus division 2b (2W-P)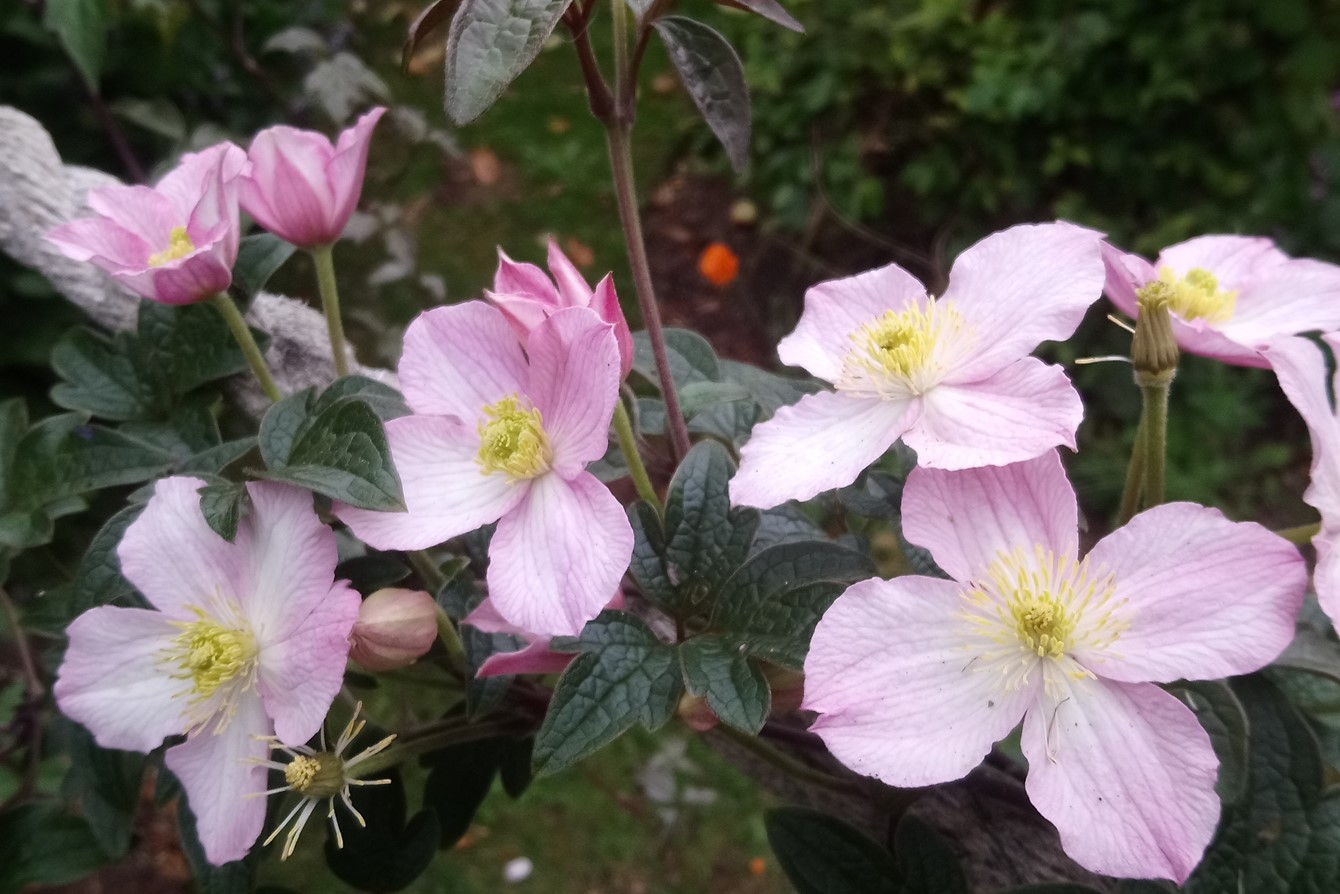 Clematis 'The Jewell'
Purchased in 2004 as C. 'Continuity', it soon became clear to the collection holder for this genus that it was labelled incorrectly.  That it was distinct was later confirmed by clematis specialist Raymond Evison.  A compact, multi-stemmed plant, it sports beautiful sprays of pink and white flowers - like a bridesmaid's posy - held above most attractive leaves. Full flowering is in May, but it will then flower sporadically until October. It defied many attempts to root cuttings until David Jewell gave cutting material to Alan Postill, Master Propagator at Hilliers, who successfully rooted cuttings. It is now a seed parent to a number of dwarf Montana seedlings, ideal for small spaces.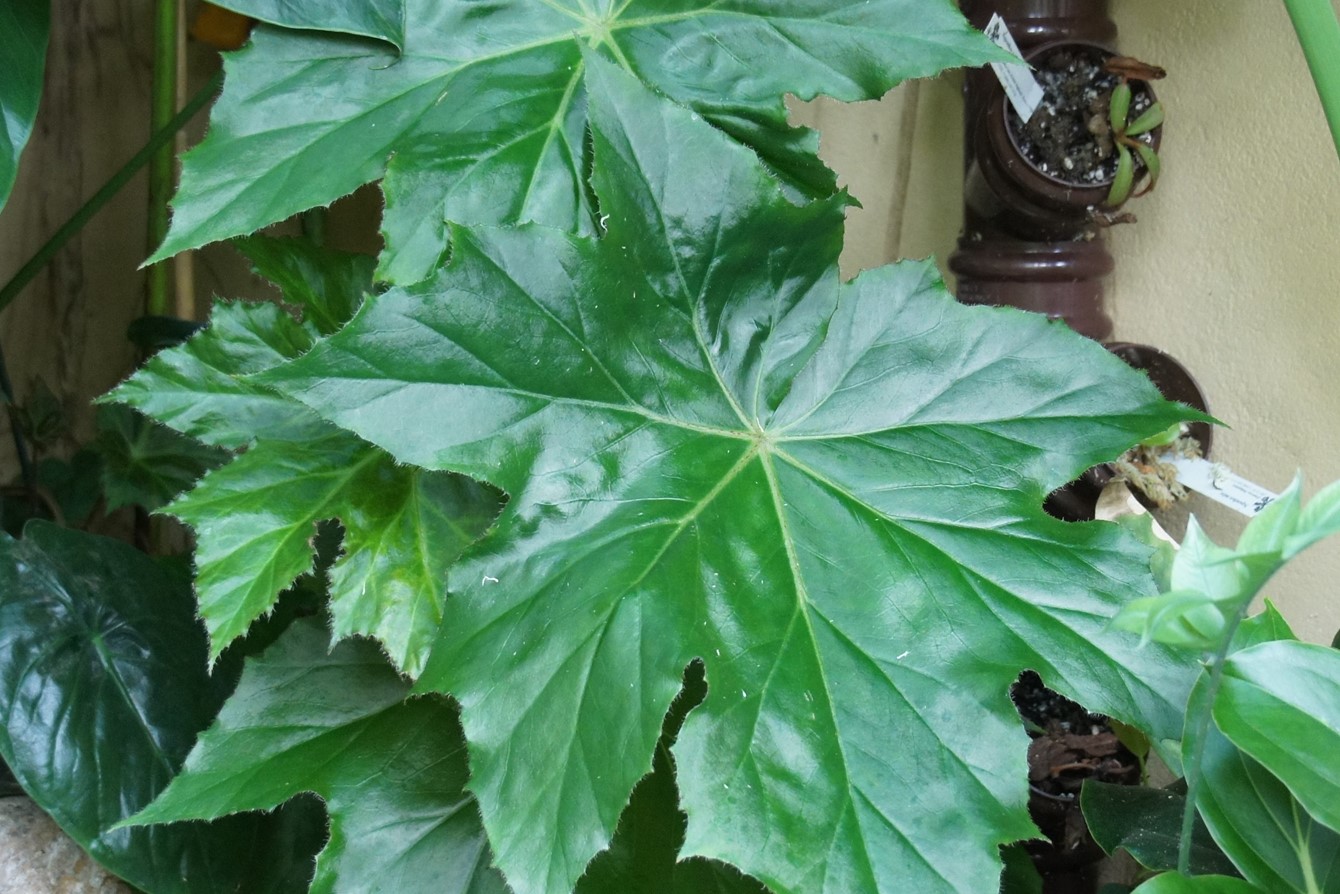 Begonia 'Verschaffeltii'
This is a real monster of a begonia hybrid.  Its leaves can grow up to 45cm across on a 90cm petiole and the flowers are a soft pink colour, held on large cymes.  Begonia 'Verschaffeltii' is one of the oldest begonia hybrids in cultivation, dating back to 1853. It is a cross between B. manicata and B. carolineifolia.  This plant was purchased from Rhodes and Rockcliffe in 1998 but it hasn't been seen in commerce since 2011.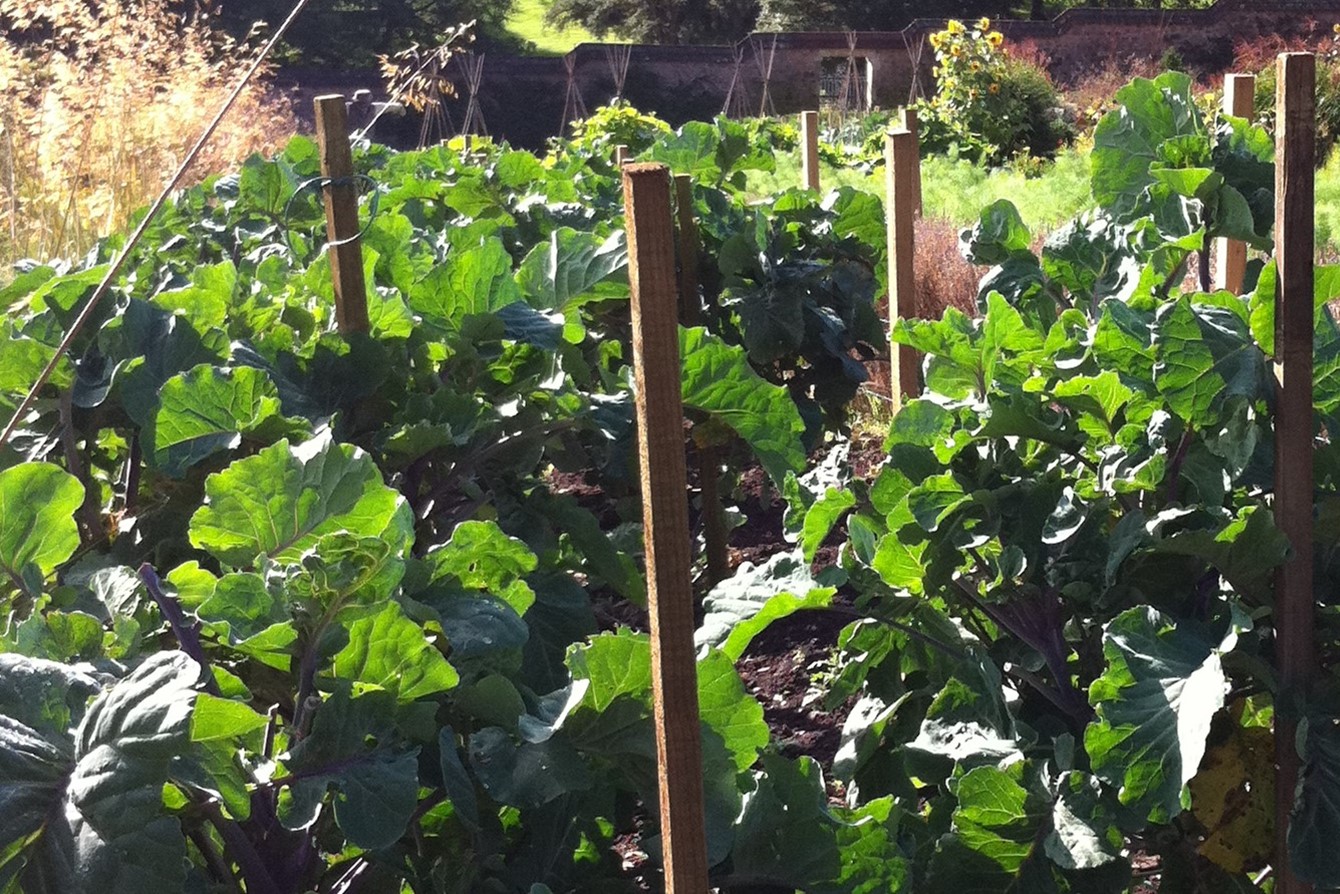 Brassica oleracea var. acephala 'Taunton Deane'
This is a perennial kale that will grow well up to 7ft high and can be harvested all through the late autumn and winter, for up to 4 years. It is a cottager's type kale, the origins of which are lost in time, though closely fitting descriptions of tree collards from medieval times. 
Widely grown in the Taunton Deane area (hence the name), it can only be propagated from cuttings. A cutting was donated to this entrant in 2008, from a local allotment holder. It has been grown in their walled garden at ever since.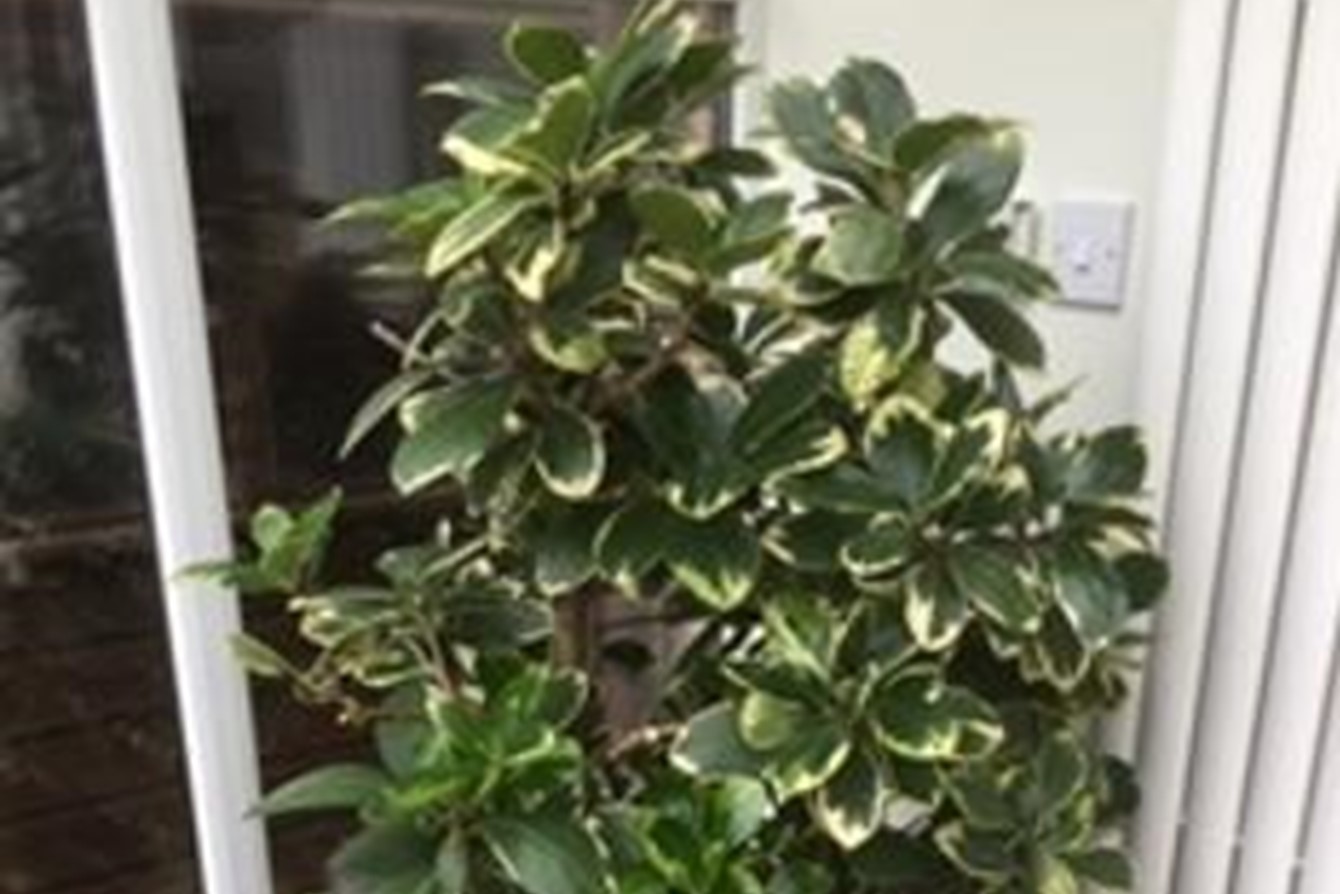 Corynocarpus laevigatus 'Variegatus'
A tender, small tree, originally from New Zealand and also known as the variegated New Zealand laurel. It was purchased in 1996 by our entrant from the 'Tropical House', associated with the Plant Centre at Pershore College of Horticulture. The glossy, leathery leaves are its main feature and it makes a handsome specimen plant. It has proved reticent to root from cuttings, perhaps why it hasn't been included in the RHS Plant Finder for at least 14 years.
Special offer: 12 months for the price of 9 by Direct Debit
Be part of a colourful and imaginative future, ensuring garden plants will be enjoyed by generations to come