Plant guardians and the plants they look after often have a fascinating back story.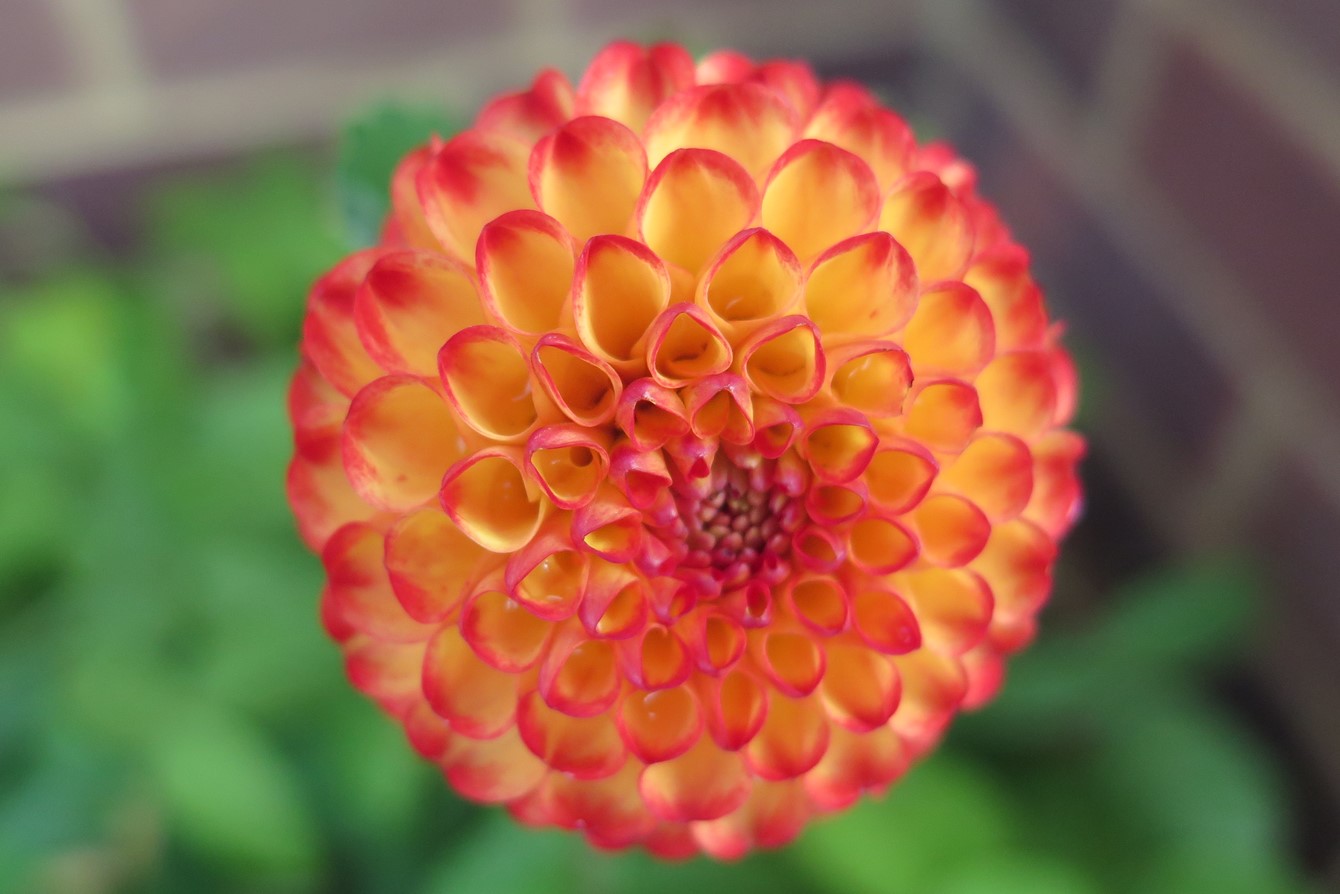 Dahlia 'Little Beeswing'
This plant has taken us on a quite a journey and has demonstrated the value of the conservation work that Plant Heritage volunteers are quietly working on through the Plant Exchange and Plant Guardians schemes. 
Originally bred by Keynes nursery of Salisbury in 1909, it was awarded an RHS Award of Merit later that year. However, as often happens, it fell out of favour over the following century and by the late 1990s was no longer available in nursery catalogues.
Luckily though, this lovely cultivar had made its way over the ocean and was in the hands of an American Dahlia enthusiast. It was prized over there for its drought tolerance, and when Scott Kunst in Michigan started to look for it, the last nursery to supply it handed him their entire stock as they were closing down.
From here it was repatriated to the UK and made available in a small, specialist nursery in Cambridgeshire. As this was the only supplier, 'Little Beeswing' became eligible for our Plant Exchange and Plant Guardian scheme, from where it has been making its way around the gardens of Plant Heritage members.
Because this bright Dahlia was flowering so beautifully in perfect time for the RHS Hampton Court Flower Show, and the plants given were of such lovely quality, it became a the star of the show in the Plant Guardian display.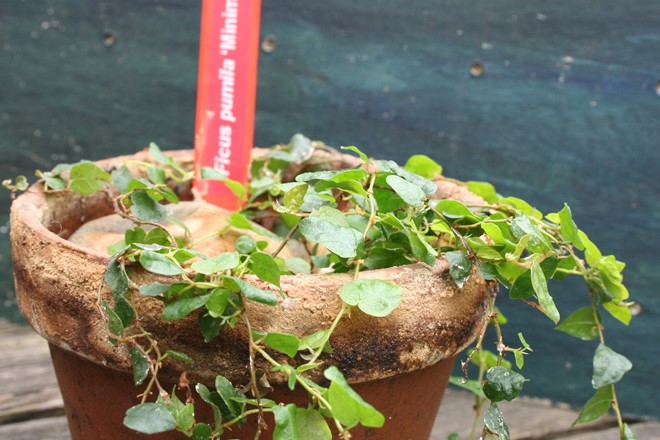 Ficus pumila 'Minima'
Plants often pass through nurseries and gardens, promoted by experienced and respected plantsmen – loved for a while then are left behind. These are the plants both species and cultivars that we seek to find, protect and pass on through the Plant Guardian scheme.
One such plant appears to be Ficus pumila 'Minima' – but could it perhaps be a plant of new times with the resurgence in popularity for houseplants?
A small leaved, miniature type of the more common Ficus pumila, (the creeping or climbing fig), it was given to Edna Squires when she ran her nursery at Feebers, Devon by plantsman Bob Straughan from his specialist alpine nursery. A promise lightly given to look after this plant, with its heart shaped leaves, has never left Edna, who writes: ''Whilst it is always good to have and propagate a plant that qualifies for guardianship there is always that 'what if it dies on me?' feeling".
The species, Ficus pumila stretches from eastern Asia to Vietnam, and since being introduced to eastern Australia, is has become common. However, this little cultivar 'Minima' appears very rarely. This delicate plant has reappeared exactly at the moment when many people are starting again to keep house plants and planting in terrariums, which would give this little plant the shady, frost free environment that it needs to scramble away. Perhaps F.p. 'Minima' is about to come into its own?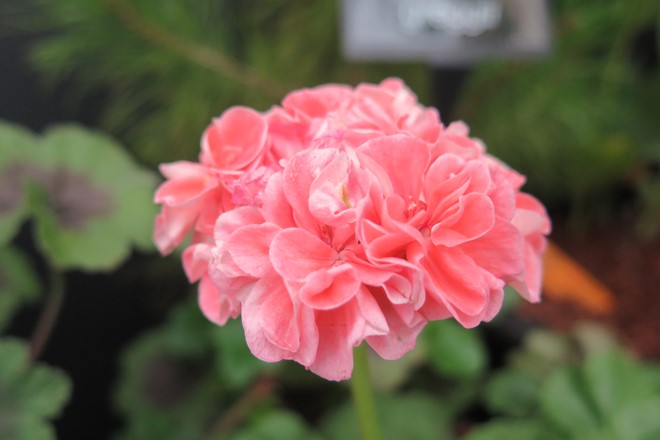 Pelargonium 'Pink Raspail' 
This plant can be traced back to the 1920's at Pyrford Court, Surrey. When the house was sold in 2001, the conservatories were cleared and the plants destroyed, and it was no longer available commercially. However, cuttings had previously been given to a Plant Heritage member and it is now offered via the Plant Exchange. A plant was even sent to the grandson of the original owner of Pyrford Court - full circle and a plant saved.
More rare plant stories can be found on our blog. You can also read more about some of our plant guardians in this series of articles on 'Garden Heroes', published in Garden News magazine.