Growing Media - History
All growing media aim to ensure there is the correct provision of water and oxygen to the roots (drainage) and nutrients and water to the plant and the correct pH. Prior to the advent of production and sale of commercially mixed growing media for use by both commercial growers and amateur gardens, blends were mixed on site using a range of materials such as loam, peat, sand and leaf mould.  
By the 1970's the horticultural industry became increasingly dependent on peat as the main or sole ingredient (the use of loam decreased because of the heavy weight for transport and difficulties in sourcing reliable good quality loam from sustainable sources).
COMPOST: Can be defined as decomposed organic matter which is added to soil as a conditioner.  It may contain some nutrients.
GROWING MEDIA: Is the name used for different materials (usually blended together) for use in pots or containers. Mixes in different proportions are designed to provide the necessary conditions for a wide range of different plants.  
The use of peat is now being questioned for a number of reasons.  Lowland moss peats have been extracted in industrial proportions, causing irreversible damage to natural habitats and archaeological sites.  Healthy peat bogs act as a carbon sink, locking in atmospheric carbon (dioxide).  Rising carbon dioxide level being one of the causes of rising global temperatures.
In 2010 the UK Government adopted Defra recommendations for retail 'growing media products' to be free of peat in 2020 and for the Commercial Horticultural Industry to be peat free in 2030. At the time of writing it is doubtful these voluntary targets will be met.
Guidance notes for collection holders and membership
Do not use peat as a soil conditioning mulch
Where possible use Peat Free Growing Media. There are a number of wholesale and retail peat free products on the market.  They are based on a blend of various different products.  Most contain wood waste fibre or coir.
All growing media is best stored under cover and used within 6 months of manufacture.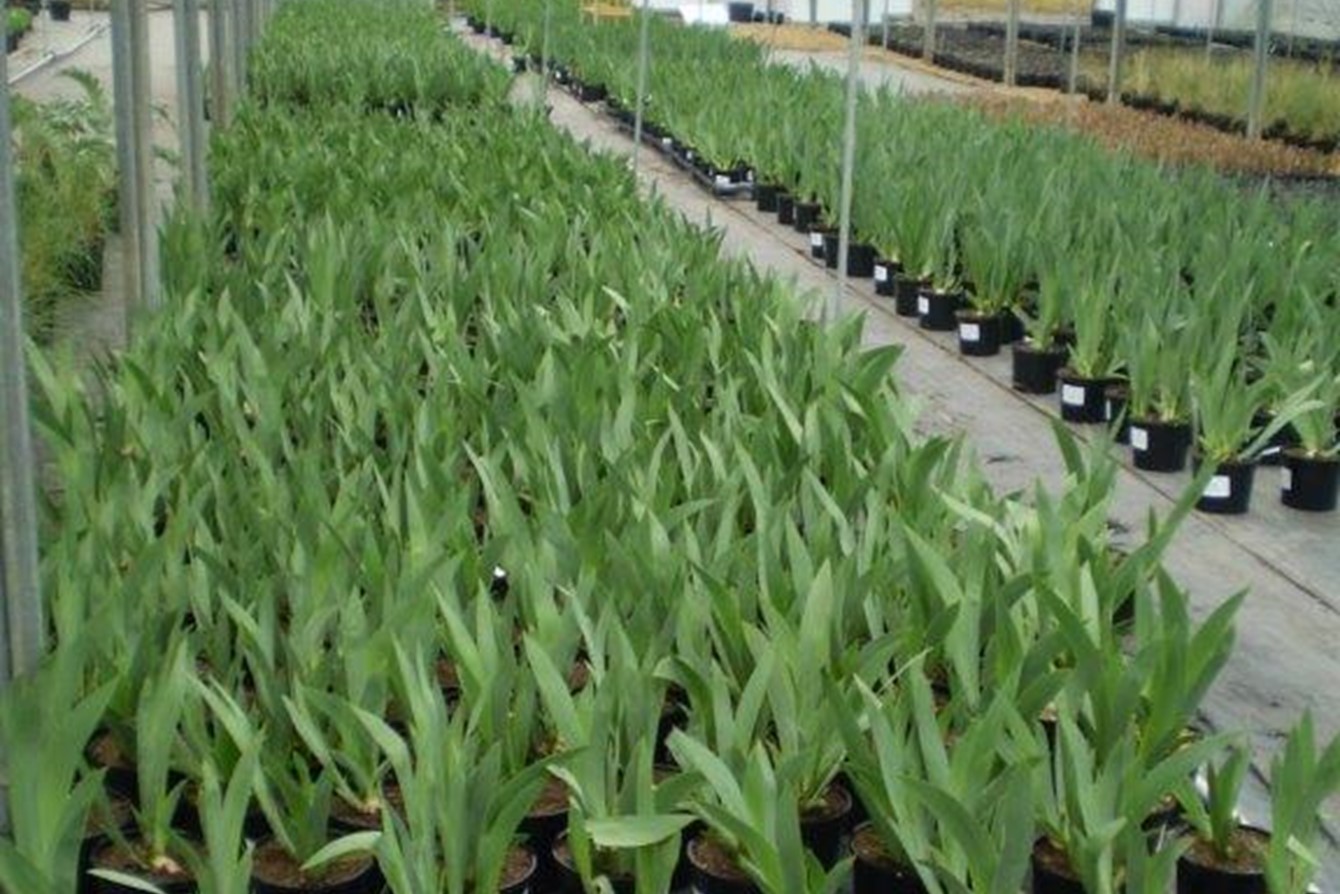 Plastics
Half a billion plastic plant pots are in circulation at any one time in the UK. With increasing concern about the impact of plastic pollution on the environment and the inability of many of these pots to be recycled, there has been increasing efforts made into how we deal with this problem.
Given the diverse nature of National Collection holders and those running horticulture businesses, there will be no one size fits all approach. However, here is some guidance on good practice in reducing the amount of plastic pots used by the industry. 
One of the best ways to reduce the amount of new plastic entering the system is to reuse what you already have. Rigid plastic pots can last well into their second decade if well looked after. This involves good cleaning/sterilisation to ensure pest and disease are not passed on. When not in use, pots should be stored out of sunlight for maximum longevity. As soon as they start to break though, they should be disposed of to prevent fragments of plastic entering the environment.
There are alternatives to plastic that are coming onto the market. The best reviews seem to be for Vipots, made out of leftover rice husks.
Finally, a recyclable alternative is the Taupe pot. Still plastic but as it is not black, the machines can recognise and sort it. However, plant pots tend to be made from the lowest grade of plastics so are at the bottom of the recycling chain.